<!- mfunc search_box_body ->

<!- /mfunc search_box_body ->
The early morning, brisk autumn air cuts through and shakes the turning leaves still attached to trees all around campus. Some students, determined to make the most out of the last bit of warmth before Winter, study together outside of ornate, red-bricked campus buildings with white marble accents. Two months into the semester, the campus has only grown more vibrant as a hub of activity for students across diverse, often intersecting communities. Students representing different backgrounds and identities have settled into understanding, challenging, and supporting each other all while diving headfirst into coursework, class discussion, and student life.
A snapshot of a campus community on the eve of midterms, this image plays out at colleges and universities all across the country. At the same time, this scene will look and feel different for students in two similar but remarkably divergent academic environments: liberal arts vs. research universities.
For those aiming to take the next step in their academic and professional futures, determining the difference between a liberal arts vs. research university education is a central tension that many prospective students must navigate.
<!- mfunc feat_school ->
Featured Programs:
Sponsored School(s)
<!- /mfunc feat_school ->
And when considering the two different paths, both liberal arts colleges and larger research universities offer their fair share of discernable benefits and potential drawbacks. Importantly, incoming new students who are on the fence between the two choices should learn more about the specific school ecosystems to gain a better idea which would be a better fit.
How Liberal Arts Colleges Prepare Students for Intellectual Growth
Even though they share an end goal of preparing students for bright professional futures, there is a marked difference between liberal arts vs. research university approaches. Because liberal arts schools typically employ faculty that are focused on teaching generally smaller classes, students are equipped to develop stronger relationships with their professors and each other.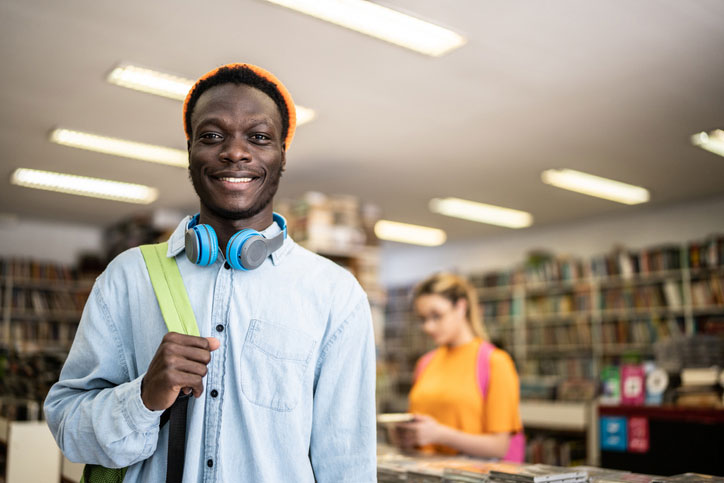 Most liberal arts colleges offer a pretty standard model, with conventional traits that include the following:
Smaller Class Sizes
The difference between liberal arts college and research university class sizes can be pretty significant. Most classes – even those that satisfy the liberal arts college's general education requirements – will feature a more intimate, discussion-based structure. This model stands in contrast to the massive, auditorium-style lecture halls that many research universities rely on to teach their typically much larger student bodies.
Separately, because faculty members in liberal arts colleges are on staff primarily to teach rather than conduct their own research, students are able to more quickly and more fully develop closer relationships with professors. As a result, it can be understood that students at liberal arts schools have easier access to mentor relationships than their research university counterparts.
Liberal arts classroom environments prepare students to think more critically as they engage in frequent class discussions.
More Immersive Campus Life
Smaller and usually private liberal arts colleges across the board offer supportive campus cultures. While some major research universities may be more accommodating to commuters and returning, non-traditional students, liberal arts colleges will usually cater to a student body that primarily lives on campus. And as a result, students have the opportunity to immerse more fully into the college's community. Through this strong connection to campus life and activities, students are able to join and build unique communities.
Interdisciplinary Course Curriculums
Because professors typically prioritize teaching over their individual scholarly pursuits at liberal arts vs. research universities, courses of all levels tend to carry an interdisciplinary bent. This means that students will be able to engage with different modes of learning while diving into their major- or minor-specific coursework. As a necessary part of the liberal arts tradition, students gain critical thinking skills through these multi-disciplinary approaches.
Career Coaching and Advising
One of the hallmark qualities of a liberal arts education is the academic and career advising that comes along with it. Because liberal arts schools are typically significantly smaller than their research university counterparts, academic advisors and career coaches on staff are better able to support students in their professional goals on an individual basis. Additionally, research universities usually carry significantly larger student body populations, which means that advisors understandably have much larger case files and work with more students. But with liberal arts schools, advisors are able to engage with students more proactively because their overall student caseloads are lower.
In other words, advisors working with fewer students will be able to dedicate more time to individual student needs.
In addition to the focus that most liberal arts have on offering career-ready training, faculty, advisors, and career coaches understand that many paths may require an advanced degree. Because of this, advisors will help students prepare their resumes and other application materials to gain entry into competitive graduate-level programs.
Financial Aid Benefits
Many of the most recognizable large research universities are state schools. As a result, in-state students are typically offered a reduced rate when it comes to tuition costs and fees. On the other hand, it's no secret that a liberal arts education comes with a sometimes daunting price tag. It's common for private liberal arts schools to charge much more for tuition than their public, research university counterparts. According to data gathered by the U.S. News & World Report in 2021, the average cost of a private college came in at $38,185, a figure dramatically higher than the $22,698 rate that universities charge out-of-state students and the $10,338 that public universities offer to in-state students.
To offset the boundary of the generally higher tuition, most liberal arts colleges and universities offer students generous financial aid packages. With tuition support that includes competitive scholarships, need-based grants and financial aid, and access to student loans, liberal arts schools are often able to reduce the overall cost of the degree.
How Research Universities Differ from Liberal Arts Schools
It's important to note that even though liberal arts schools offer a distinct approach to undergraduate and graduate education, research universities still offer effective, affordable liberal studies majors in bachelor's and Master's programs. And while students are able to tap into a different academic environment that often prioritizes different scholastic pursuits, they are still able to grapple with the most important aspects that a liberal studies degree offers.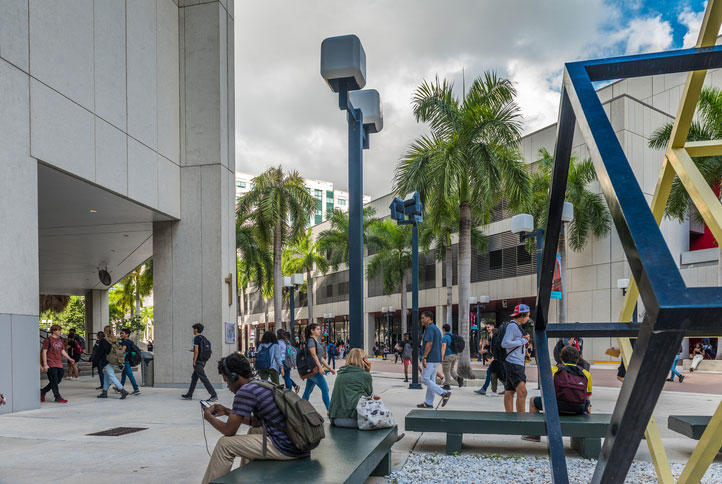 Prospective students can understand better what to expect out of a research university educational path by diving into the following points:
Student Research Opportunities
Research universities offer students a wide range of major-specific, mentor-guided research opportunities. For liberal arts majors, this means that students can learn more about the quantitative and qualitative methods behind leading scholarly research in fields as diverse as sociology, anthropology, education, astronomy, and neuroscience. In these fields, students at research universities will usually have access to more sophisticated lab equipment and resources either to guide their own research or aid a faculty member in their pursuits.
Student Independence
While liberal arts schools tend to pride themselves on the tight-knit communities that on-campus learning and living invite, larger research universities give students a greater opportunity to learn about themselves individually and on their own terms. For liberal arts majors, this is especially important, as students will be given somewhat greater freedom to explore other disciplines, other modes of learning, and other faculty mentorship options.
Greater Course Offerings
Because research institutions often have significantly larger student bodies with more faculty members with different specializations on staff, universities are more often than not able to feature a larger swath of course offerings. As a result, students of liberal studies majors are invited to take classes across an array of disciplines, which often center individual research as the core learning model.
Your Education, Your Choice
A liberal arts education, regardless of the environment, will equip you with invaluable skills to help you land your dream job and take your career to the next level. At the same time, it's important to evaluate whether a liberal arts vs. research university academic setting will be better for you.
When you set yourself up in the best learning environment for you, every part of the liberal arts curriculum will be easier to navigate.
There are countless career paths and educational opportunities that come from getting a degree in liberal arts. Whether you prefer a more intimate liberal arts college setting or in a larger, more research-focused university environment, learn more today about what it takes to earn a Bachelor of Liberal Arts degree.