<!- mfunc search_box_body ->

<!- /mfunc search_box_body ->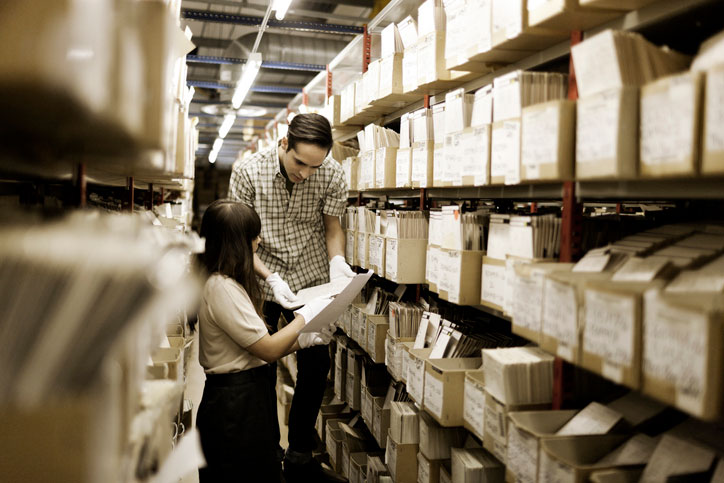 As a society, we can see so much by looking back in our timeline. The past is not just in the past, but very much in the present as it informs how we create laws, how we devise new theories, and how we meet modern challenges with solutions based on historical precedent.
Liberal arts programs allow students to develop deep connections to their communities, and part of these ties are bound by a shared history. History is the long and continuing story of our common humanity. With the social responsibility instilled by a liberal arts education comes the realization that our history as a society is relevant to our present-day lives, our connections with each other, as well as our future as a global civilization.
The skills taught and practiced while earning a liberal arts degree carry over into a career as an archivist, priming graduates to quickly become successful in the field. An archivist needs to be:
<!- mfunc feat_school ->
Featured Programs:
Sponsored School(s)
<!- /mfunc feat_school ->
History is an invaluable resource to us, on both an individual and institutional level, and archives are crucial to our ability to critically examine past events from multiple perspectives, something that liberal arts students fully understand the importance of. Societies, governments, cultures, technologies, ideologies, and systems of the past all contribute to today's. Archivists enable us to see how people lived, how communities and the world have changed, and what events happened in the past and why.
Of course, we can't know the details and implications of historical events without talented archivists working to figure out what records are valuable and then organizing and preserving those records.
Archivist Job Description – What is an Archivist, and What Do They Do?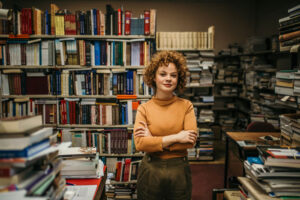 Archivists are the safekeepers of permanent and valuable records. Like curators, archivists oversee institutions' historical collections. There's no shortage of information in the world but each document, film reel, or photo can be easily lost or destroyed as time goes on if a careful archivist doesn't look after it.
This is where archivists come in. First, they appraise records to determine their historical worth. Next, they process and catalog these records to be quickly and accessibly recalled by researchers, scholars, historians, lawmakers, documentarians, and so many other members of society who use historical records to advise policy and decision-making, create presentations of the past to enlighten the public such as books, exhibits, or documentary films, and more.
Archivists are responsible for protecting and preserving these historically valuable documents and permanent records. In their day-to-day duties, archivists will:
Along with handling the archival of historically important materials, an archivist may be tasked with directing people in curating, exhibiting, and maintaining collections, coordinating programs such as tours and lectures to reach the public, and working closely with researchers who are concerned with their specific topics and collections.
Not all archival materials are old pieces of paper, although there are long stories to be told from old pieces of paper. An archivist's items could include:
Are these jobs a thing of the past? Absolutely not. In fact, the Bureau of Labor Statistics estimates that demand for archivists, curators, and museum workers will grow much faster than the national average for all occupations over the next decade–a healthy 19 percent.
How to Become an Archivist – Degree Requirements and Job Leads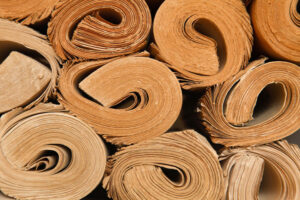 To become an archivist, you'll need a master's degree in history, library science, political science, public administration, or archival studies. Many Master of Liberal Arts degrees offer concentrations in these fields.
When considering which major, you will need to map out a direction for your archivist career so that you can select one that's most relevant to the kind of archival work you're interested in doing, whether that's art, classical literature, music, scientific literature or legal document archiving. One of the best aspects of a liberal arts program is the freedom to truly make it your own with ways to individualize your learning experience.
Another benefit of liberal arts colleges is their emphasis on gaining knowledge outside of the classroom. Most programs are both encouraging and instrumental in connecting students with volunteer opportunities and internships. An aspiring archivist can gain experience through these channels before graduating, putting them ahead of the game when they start their job hunt.
Searching the Society of American Archivists jobs page will turn up dozens of archivist jobs all around the country, and not just museum archivist jobs but also openings at organizations such as historical centers, libraries, universities, and colleges.
The Society of American Archivists also offers resources for you to further your training as an archivist with their online Career Learning Center, and becoming a member of SAA will help you keep up to date on developments in the field through regular programs and activities.
While many archivist jobs are in-person, the wealth of information we now archive is becoming increasingly less analog, making remote archivist jobs and digital archivist jobs a lot more available. Typically, an archivist will spend their workday at their desk or providing reference assistance or educational services to the public.
Archivist Jobs Salary – What Archivists Can Expect to Earn
The average salary for an archivist is $61,210 a year, although archivist jobs salaries can range from under $33,000 for entry level archivist jobs in the lowest-paid 10 percent to over $99,000 for expert positions in the highest-paid 10 percent.
While there are many archivist jobs in colleges, universities, museums, and local governments, the sector that pays archivists the most is the federal government, with an average salary of $95,490. With average pay hovering around $70,000 annually, broadcasting, computer systems design, company management, and publishers are also top-paying industries for archivist jobs.
2020 US Bureau of Labor Statistics salary figures for Archivists reflect national data, not school-specific information. Conditions in your area may vary. Data accessed December 2021.