<!- mfunc search_box_body ->

<!- /mfunc search_box_body ->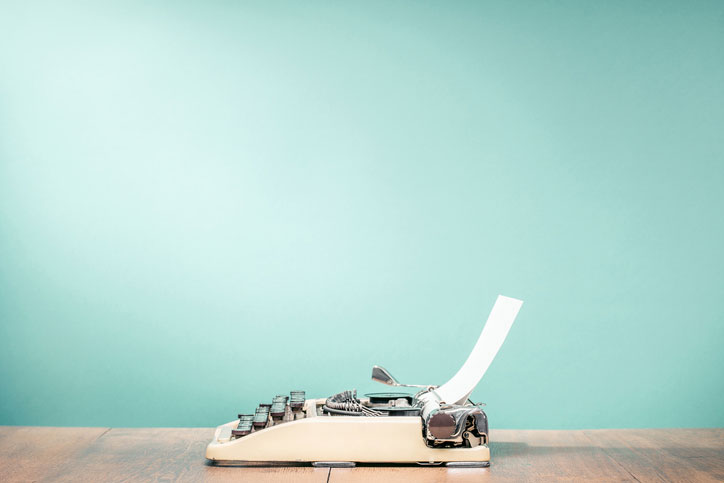 "Writing is not life," Stephen King wrote in his famous memoir, On Writing, "but I think that sometimes it can be a way back to life."
Writing allows us to communicate ourselves. It allows us to express who we are and learn who others are. It connects us to the larger story, and in so doing, it brings us back to life.
A liberal arts degree will turn you into a free-thinker and a skilled communicator, a blast furnace of original thought and ideas, and a seeker of knowledge. It will require that you creatively and critically think about the world around you. A liberal arts education requires that you wrestle with the complexity of humanity, and that you engage in the Great Discussion of Mankind.
<!- mfunc feat_school ->
Featured Programs:
Sponsored School(s)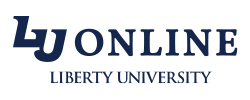 <!- /mfunc feat_school ->
Writing, therefore, is an essential skill for any liberal arts major as it is one of the chief modes for mankind to engage in that discussion.
Writing Courses as Part of a Liberal Arts Education Helps You Become a Strong Communicator in Any Context

It is widely acknowledged that in order to become an expert at a chosen craft you must put in ten-thousand hours of practice, a concept that Malcom Gladwell helped make famous. This theory has been modified in recent years to include purposeful practice. As a liberal arts student, you will be required to produce a great deal of written content, about a great many things, and all of it is expected to be clear, concise, and publishable. You will put in thousands of purposeful practice hours that will hone and refine your writing craft, all while expanding your understanding of the world.
A liberal arts education will give you an endless array of things to write about! Writing courses will instruct you how to write about it.
Any liberal arts creative writing professor would agree.
As a writer, you must be a reader. Not only is it a fundamental skill for almost all teaching and learning, it is an indispensable part of life and civilization. To understand humanity, where we have come from, where we stand now, and where we are going, we must learn from those who have recorded their thoughts and ideas, their predictions and prognostications, and we must glean from them not only the content of their writing, but how they articulated it to their audiences. We must learn how to communicate effectively and purposefully.
Reading is the bedrock to writing because it is the catalyst to learning about others, about ourselves, and about the world at large.
A liberal arts education provides intellectual footing that lets us peak over the top of barriers to see all that humankind has contributed to the arts and sciences. It explores the questions and ideas of the great civilizations, and it relates them back to our current state and condition. It asks that you consider your voice and imprint upon the world as someone who is part of it, not isolated from it. And in order to do that, you must first gain the awareness of the world's most complex issues and how to analyze and critique them.
A liberal arts education asks you to consider the problems of the world, how to solve them, and why it matters. This system of analysis and problem solving is not only crucial to effective writing, it is key to effectively reaching people in any capacity, from business to teaching.
To be a good writer is to be a good communicator, and in order to be a good communicator you must have a strong foundation of understanding of the world and those you are communicating with. A liberal arts degree provides that foundation, and writing courses build on it.
The Writing Mediums and Methods You Will Study in a Liberal Arts Curriculum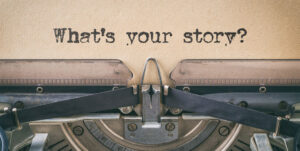 Great writing demands great thinking. Great thinking demands a complex and holistic understanding of the world and those who live in it. A liberal arts degree coupled with writing courses will not only provide you a unique ability to draw from your interdisciplinary education to formulate original thoughts and ideas, it will equip you with an ability to communicate those thoughts and ideas through different styles and approaches:
Creative writing courses get you thinking differently about how you approach the writing process in a way that will actually improve even your technical writing skills. And, of course, creative writing will also give you the tools and skills to tell your story.
Nestled into the curriculum of a liberal arts degree, creative writing courses will open opportunities to learn about the greater story of the world and give you direction on how your voice can contribute to and collaborate with a variety of other voices and experiences. You will learn how to think, and then, you will learn how to write.
Creative Writing Courses and Areas of Focus
Even technical writing takes some creativity. Technical writing courses will provide you an opportunity to explore everything from creative document design to collaborative communication in the context of a contemporary workplace. Technical writing requires communicating complex ideas in a "user-friendly" way so that a larger audience can have access to the information.
If you enjoy analyzing texts and dissecting difficult passages and ideas, if you have a passion for writing, organizing, and editing complex information into an easy-to-understand format, technical writing courses will put a shine on those skills. 
Technical Writing Courses and Areas of Focus
Journalism courses will provide you an historical perspective on journalism, covering theory and practice, as well as introduce you to contemporary ideas and expectations. These courses will have you thinking about the relationship between government and media, and concepts like freedom of press, ethics, and the ever-evolving complications of advertising in a world where public opinion is highly polarized. Within the context of a liberal arts degree, journalism courses teach you how to find stories that matter, cohesively package the story or idea, and share them in a way that impacts people.
If you love to write, are curious about the world and people around you, and enjoy sharing and collecting stories and ideas with others, journalism courses could be a great fit for you.


Journalism Courses and Areas of Focus
In a world where online content is the only content that matters anymore, and with the rapid move into remote learning and working, media writing has become a much needed and highly sought-after discipline. Courses in media writing will have you learning about the unique importance of word economy at a time when most web activity and online reading takes place on mobile devices. You will learn to connect and engage with that largely mobile audience whenever and wherever they may be taking in content during the white spaces of their day.
Media Writing Courses and Areas of Focus
Writing Courses in a Broader Liberal Arts Curriculum Go Hand in Glove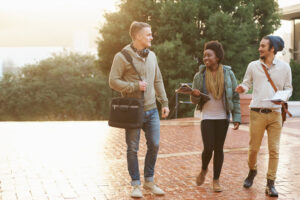 With the goal of promoting critical thinking, problem-solving, and curiosity, the attention that a liberal arts education gives to understanding the world from a variety of perspectives makes writing and communication a natural part of the curriculum.
Liberal arts colleges also provide students a unique setting that encourages purposeful learning and experiential opportunities. Unique features of a liberal arts college include:
Small classes and student cohorts is the standard in liberal studies programs. Large state universities can have 200 or more students in a single classroom, limiting student's availability to meet with the professor. Such large classrooms also limit the teaching and assessment strategies professors can use as time and space become a factor in their teaching.
Liberal arts programs typically have fewer than 20 students per class, allowing professors to invest more time and energy into their teaching. It provides a more intimate learning environment where students have direct and constant access to their professors. Smaller enrollment also means a smaller, more connected community, ensuring a more relational, more connected atmosphere as students begin to see one another more often, sharing their written work, and engaging in discussions together.
Liberal arts colleges pride themselves on ensuring a rigorous and meaningful education. Graduation, although highly important, is not their only criteria. They want to ensure that once you leave their campus, you will be prepared to enter the world, confident and ready to make a difference in the lives of those you work and interact with. They want to ensure that your degree means something beyond getting a job.
To do so, it is not uncommon for liberal arts colleges to require a larger academic workload than their state college counterparts. At a liberal arts college, you will be provided a unique experience that requires you to gain a deeper understanding of writing as it relates to other academic disciplines, ensuring a holistic and well-rounded education and worldview.
Becoming a better writer means becoming a better communicator, and nobody ever wishes they weren't better at that. Earning a liberal arts degree with some writing courses not only ensures that you will have the kind of skills employers look for, it provides you the security of knowing that no matter where you are or what you're doing, the gift of writing will accompany you. Writing provides you the opportunity to entertain, to engage in creativity and expression, and to unscramble the many thoughts and struggles that weave themselves throughout life. Writing provides a quality of life that cannot be measured in grades or finances.
Combined with a liberal arts degree, you will be provided the necessary knowledge and skills for a full and meaningful life where you can express yourself with confidence and clarity. Not only will you be equipped to work and succeed in this ever-changing world, but you will also have the tools to analyze, explore, and explain this ever-changing world.
"Writing is not life," Stephen King believed, but writing about life can "be a way back to life," for ourselves as well as those we write for. In order to do so, however, we must be able to understand the hearts and minds of those around us, including ourselves. Learning to articulate our thoughts and desires properly and effectively, can help us do just that.