<!- mfunc search_box_body ->

<!- /mfunc search_box_body ->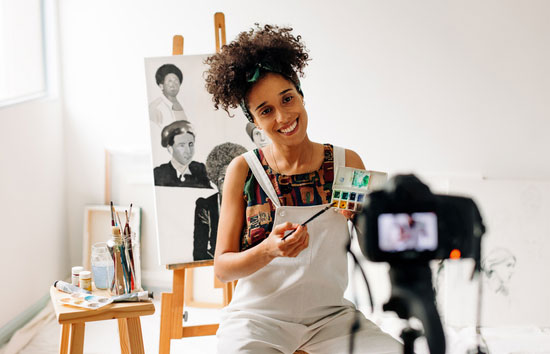 First off, we're calling you out—you're cheating a little bit by even looking this up. The entire point of a liberal arts degree is to teach you the critical-thinking and problem-solving skills required to figure out answers to questions like "how can I make money with a liberal arts degree?" It's not something you can just Google! It takes research, thinking, and real effort.
That's the answer in a nutshell: you use your flexible thinking, your ability to put together trends that no one else has thought to connect, your communication skills to convince people to invest or buy your product or service, and you wake up rolling in a big pile of money and gold à la Scrooge McDuck.
It's only natural to be wondering about the different ways you can make money with a liberal arts degree. And if you bust out some of that inquisitive thinking that is leading you to consider a liberal studies program in the first place, it won't take too long to figure out that most people with liberal arts degrees make pretty decent scratch out there in the real world.
<!- mfunc feat_school ->
Featured Programs:
Sponsored School(s)
<!- /mfunc feat_school ->
That's because the National Center for Education Statistics tracks the fields of study that degrees are awarded for in the United States, and how many of those degrees are issued. For 2019, continuing a long trend, almost 30 percent were in traditional liberal arts fields like social sciences, history, education, and visual arts. That's 30 percent of the 2 million degrees awarded that year, or some 600,000 students, and if they were all standing in soup lines, you would definitely hear about it.
Instead, they are out running multi-million dollar companies, writing best-sellers, managing corporate communications departments, and founding hot tech startups that will change the world. There's no shortage of ways to make money with a liberal arts degree—just a shortage of time for you to explore all those options!
How To Make Money With a Liberal Arts Degree The Traditional Way
There are different paths to making money with a liberal arts degree. The most common is simply the traditional way: go out and get a job.
Despite what you may have heard, employers love liberal arts graduates. Surveys of employers consistently find that they value college-trained recruits who have strong skills in liberal studies strongholds such as:
A degree in liberal arts can get you a high-paying job in almost any industry. But you are a shoo-in for high-paying positions such as: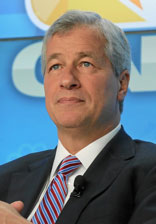 Do you need an example? How about JPMorgan Chase CEO Jamie Dimon? There's a guy who has a gold and money swimming pool if ever anyone does. And he did it starting off with a bachelor of arts in psychology and economics at Tufts. During his studies there, he wrote an essay on Shearson mergers, which landed him a summer job at that Wall Street giant. He took a position in management consulting after graduation, then parlayed the experience and his bachelor's training into an admission at Harvard Business School. After a stint at American Express, he helped start what would become Citigroup on his way to a position at J.P. Morgan and the billionaire mogul status he now holds.
Dimon's path to becoming an investment banking billionaire is a classic example of how to make money with a liberal arts degree, even if uncommon. Using initiative, knowledge, and critical-thinking skills, he seized opportunities at every level and made accurate predictions about markets and jobs. Interpersonal skills boosted his contact and relationships with luminaries like Sandy Weill and Barack Obama. Although people don't think of investment banking as a liberal arts career, it's typical of many big-dollar industries where liberal arts skills can pay big dividends.
This is the most consistent way to make money with a liberal arts degree. It might surprise you to learn that it's a more reliable way to get the green stuff than with the much-discussed STEM (Science, Technology, Engineering, Math) college degree.
So you may be better off earning a liberal arts degree than a more narrow professional degree in engineering. Plenty of wannabe computer science majors get a degree in that subject then figure out they can't stomach the work. It's a dead end for them, but any liberal arts major has the adaptability to shrug, unlimber those learning skills, and just shift into a new and better career.
How to Make Money With a Liberal Arts Degree Your Own Way
A regular 9-to-5 might not excite you, even if it offers a lucrative way to make money with a liberal arts degree. But, again, the magic of liberal studies is that it offers more than one path to your goals. If you want to go all Frost and take the path less travelled, there is still plenty of money down that lane.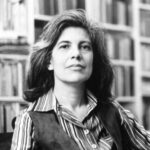 Become a famous artist and reap the rewards – Susan Sontag parlayed an education in philosophy, theology, ancient history, and literature into a career as a writer, photographer, and filmmaker who exercised outsized influence on American politics and global opinion. Along the way, according to estimates, she amassed more than $3 million in net worth.
Start your own company filling a need that no one else has yet seen – Brian Chesky earned a BFA in industrial design from the Rhode Island School of Design, but it wasn't coming up with a new consumer product that made him a billionaire—it was having to rent some space out in his apartment in order to make rent the next month. Within a year, Airbnb was born and Chesky was on his way to wealth and fame.
Invest in other businesses using your insight and creative thinking – Carl Icahn is one of the wealthiest investors in the world today, but he was a philosophy major at Princeton before taking the business world by storm. His thesis on the problem of formulating an empirical criterion of meaning may not have any direct applications to big business, but you can't argue with his results.
You don't have to rely on any of those formulas, though. A liberal arts degree is all about finding connections yourself.
Consistency and Determination is How to Make Money with a Liberal Arts Degree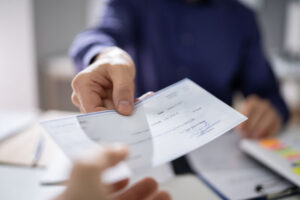 According to a 2020 study by Georgetown University's Center on Education and the Workforce, the 40-year return on investment from attending a liberal arts college comes to more than $900,000… 25 percent higher than the ROI from most universities, and third overall among all 14 types of colleges ranked by the Carnegie Classification System. Among the 47 most selective liberal arts colleges, that number jumps up above $1.1 million.
That is a big jump for those same graduates, who lag most institutions by 40 percent ten years after graduation. It suggests that a liberal arts degree might not drop you immediately into a high-value profession, but that the skills and perspective that come with that degree give you a huge edge over time. Liberal arts degrees are a great way to prepare for managing and leading people and organizations. The paychecks that come along with those jobs don't come fast, but they do come big.
There are all kinds of ways to make money with a liberal arts degree. You just have to figure out the way that works best for you.