<!- mfunc search_box_body ->

<!- /mfunc search_box_body ->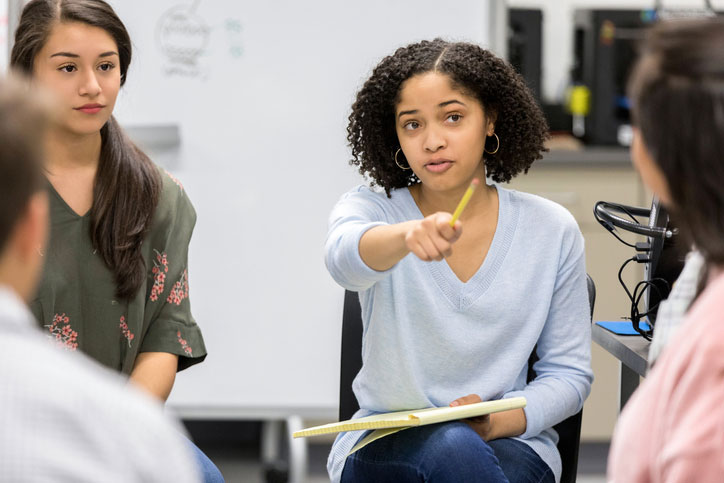 What is a liberal arts major? A liberal arts major is a college degree program that offers an interdisciplinary course of study in the arts and sciences. Often going by the name Bachelor of Liberal Arts, BA in Liberal Arts or Bachelor of Liberal Studies, these degrees are designed to foster independent and creative thinking skills while providing the base level of general knowledge expected of college graduates in society today. They are ideal for building on with a master's in any number of fields.
The term "liberal arts" is used so much in American higher education that it can be tough to get a grip on what people are talking about when they talk about what a liberal arts major is. Is it a degree in philosophy? How about economics? Psychology?
Any of those may be considered a liberal arts degree. But all of them are also different from a dedicated degree in liberal arts – a BA Liberal Arts or Bachelor of Liberal Arts. Liberal arts is, in fact, one of the oldest college majors there is.
<!- mfunc feat_school ->
Featured Programs:
Sponsored School(s)
<!- /mfunc feat_school ->
Yes! There are definitely universities that offer a liberal arts major, usually under the title BA in Liberal Arts, Liberal Studies, or Humanities.
But liberal arts is also a philosophy of education. There are many different majors that are considered liberal arts majors in that larger sense:
But a liberal arts major is also a full degree option by itself. It may contain courses and training in all those fields and more. In a way, the breadth is actually the point.
A unique thing about liberal arts majors, however, is that there is no settled core curriculum or key knowledge that every single degree in the field will offer. This is different from most fields of study. If you major in economics, for example, you know that you'll be getting coursework in microeconomics and macroeconomics, in statistics and international trade.
In a liberal arts major, however, a big part of what you learn is how to be good at learning. It's not a track to a particular profession or vocation, it's preparation to be a well-rounded critical thinker. And every school is free to take their own path to building those skills.
Individual Colleges Structure the Curriculum in a Liberal Arts Major As They See Fit
Just as different colleges may or may not offer liberal arts as a separate major, each school that does grant liberal studies degrees does so on its own terms. The range of studies and styles of education are breathtaking.
You'll also find that liberal arts majors going by a number of different names. You can find this type of degree labeled as:
Just as there are many titles, there are many different approaches to teaching a liberal arts major. Some schools might require you to put together your own individualized learning plan, consisting of classes currently available in the university catalog. Others may allow you to customize your studies even further, inventing your own coursework in collaboration with a professor or department. And some have a set general curriculum and electives that fulfill the degree requirements.
Some schools take a very traditional approach, using the Great Books curriculum that emphasizes reading and discussion of historic works that provoke thought. Others take a more avant-garde attitude, using modern societal issues as a springboard to explore timeless questions of morality, individuality, and interaction.
They are all versions of what a liberal arts major can be. And you can pick the best fit for you.
Is Liberal Arts an Arts Major or a Sciences Major?
It may surprise you that you can find these degrees offered as either bachelor of arts or bachelor of sciences. That's more often true for general education or individualized studies programs, which can be built with a stronger technical and scientific curriculum.
But liberal arts is a term that incorporates both arts and sciences. Many of the subjects of study even in a traditional liberal arts degree are what we call the natural sciences:
So it's not such a stretch that you could have a Bachelor of Science in Liberal Studies. It's the approach to learning and flexibility that make a liberal arts major what it is, not the exclusion of hard sciences.
The Elements that All Liberal Arts Majors Have in Common
It's not entirely the wild west out there in terms of what a liberal studies major is, though. You will still have to meet the school's strict standards for general education. You can't just load up on courses in one particular field. A liberal arts major allows you to pick a concentration in a particular subject, but always incorporates that element into a broader curriculum of interdisciplinary studies.
So a liberal arts major will always include courses with a focus on teaching critical-thinking, communication, and problem-solving skills. That usually means classes like:
Even when you choose a particular concentration, naturally, the options are limited to the range of expertise and resources available at the university itself. That means you can only customize your course of study in liberal arts as far as there are people to teach you and materials to support you at a given school.
No matter what university you go to or what concentration you might choose as part of your liberal arts major, you can be sure the program will always involve a solid, interdisciplinary approach to learning and problem-solving.