<!- mfunc search_box_body ->

<!- /mfunc search_box_body ->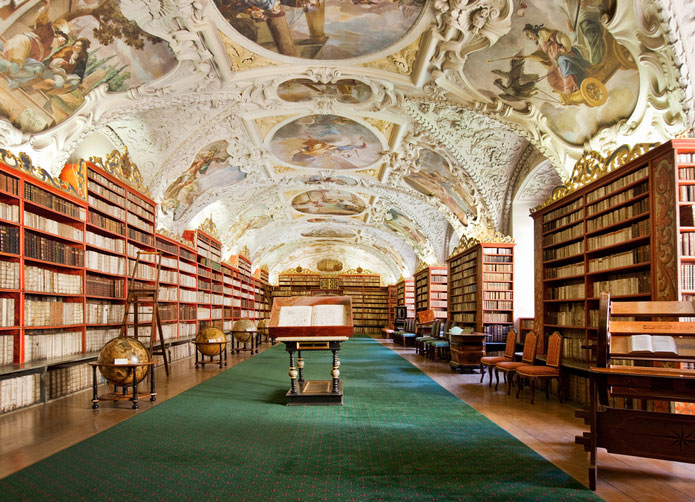 Whether you are one of the fortunate few who have had the pleasure of experiencing Michelangelo's masterpiece on the ceiling of the Sistine Chapel or you've been struck by the beauty of Claude Monet's Impressionist paintings on a calendar, chances are you've been touched by art. But behind the beauty of art is purpose.
Art has long served as a visual representation of the past, allowing us to take a peek into history and learn more about cultures, movements, societies, civilizations, customs, and much, much more.
What is Art History?
<!- mfunc feat_school ->
Featured Programs:
Sponsored School(s)
<!- /mfunc feat_school ->
Art history is best defined as the study of visual arts in the context of their time period. Despite its title, art history isn't just about cataloguing art based on the time of creation and plotting it along a timeline (Renaissance, Baroque, Rococo, Neoclassicism, Romanticism, etc.). It's about the study of art, which provides us with unique insight into the meaning of art at the time it was created. It tells the story of humanity and the development of our societies. The beliefs, hopes and accomplishments of humankind over the ages can all be found in the history of our art, right alongside our fears, failures and shortcomings.
What is Art History in the Context of a Liberal Arts Education?
Art history has a permanent and meaningful spot within the liberal arts, making it an inseparable part of any liberal arts degree, whether at the undergraduate or graduate level. Study art history within either an undergraduate or graduate degree in the liberal arts and you'll get a front row seat to this complex, highly nuanced field that utilizes art to unravel the mysteries of our past.
Although art has long been produced for pleasure, it has also served as a valuable form of communication throughout history, encompassing virtually every facet of the human experience. Since Medieval times, art has communicated information related to families, religions, rituals, and practices…marked major life milestones such as births, deaths, and marriages…paid homage to rulers, leaders, and monarchs…memorialized major historical events, and much more.
Through Art History, We are Gifted with Fascinating Insight into the World and the People Who Lived in it​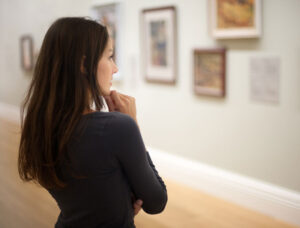 Art history includes the study of art from across the world, from ancient time to the present day. There's so much more than meets the eye in this liberal arts discipline. Aside from the obvious—the delight and pleasure felt when viewing visual art, art history looks at art as far more than just objects. Art history is how we understand the history of the world and the societies and cultures in which art was created, thereby helping us make sense of the past.
Art historians use the study of art to better understand the people of the time, the society in which they lived, the religions they followed, and their views of the world. Through art history, we are gifted with fascinating insight into the world and the people who lived in it.
There is a clear and unwavering connection between people, art, and the forces that shaped the world we now live in. The study of art history allows us to peel back the layers of the past and better understand ideals, beliefs, and customs at different points in history.
Intricately designed African masks… ancient Byzantine icons… stunning gold jewelry from the ancient Americas… rural landscapes of 20th century America… Italian Renaissance art— they're all part of our history of art.
And art history isn't just about analyzing the visually striking art from the 18th, 19th and 20th centuries that hang in curated collections within the world's famous art museums. Art history is decidedly diverse, encompassing
It may also include the performing arts (music, drama, and dance), although it is often considered outside art history's realm because it is seen as "impermanent" media.
What to Expect from Art History Liberal Studies Courses at the Undergraduate and Master's Level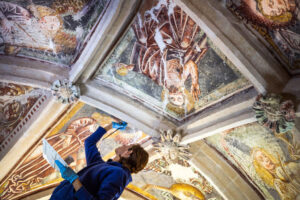 Study art history and you'll have a front row seat to art from around the world, during different time periods, and in different forms. You'll have the opportunity to enjoy the aesthetics of art while also studying and analyzing its connection to the past. As part of a broader liberal arts course of study, art history allows students to build an historically grounded understanding of specific time periods within complex cultures around the world.
Art history is decidedly interdisciplinary because it takes the knowledge gained from carefully analyzing and art and combines it with other sources and evidence from the past to allow art historians to interpret works of art. Through this inquiry into the past, art history allows us to consider art and history from many perspectives and its role in shaping society.
Because art serves as both an historical document and an act of social communication, students studying art history become proficient in both cultural analysis and historical interpretation.
Like any solid liberal arts discipline, art history prompts us to reflect on what it means to be human and provides us with insight into the human condition.
The study of art history also allows us to:
Although many students who focus their liberal arts degree in art history go on to enjoy careers in museums, art galleries, auction houses, and academia as antiques dealers, art consultants, art critics, archivists, art gallery managers, and more, this liberal arts discipline is also the ideal foundation to careers in business, law, advertising, architecture, international relations, and more.
Art History as Part of a BLS Degree Curriculum
The study of art history as part of a Bachelor of Liberal Studies (BLS) degree provides students with a broad understanding of the art world and the economic, social, and political aspects within it. Art history also teach students how to conduct independent research and how to enhance their critical thinking, problem-solving, and public speaking skills.
A liberal arts bachelor's degree that's complimented with art history courses provides an outstanding foundation for a wide range of careers and for future graduate study in everything from art history to political science to business administration to law.
Art History as Part of an MLS Degree Curriculum
Art history studied within a Master of Liberal Studies (MLS) program provides outstanding preparation for careers in: