<!- mfunc search_box_body ->

<!- /mfunc search_box_body ->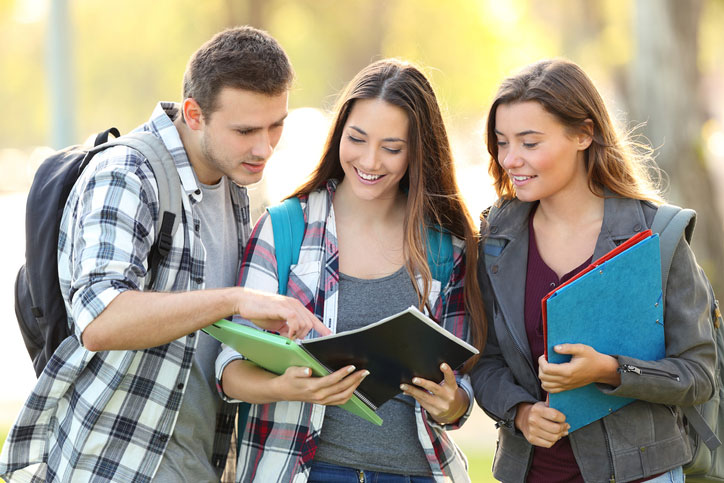 It is difficult to define a liberal arts education largely because it is subject to the perspective and purpose of the school that might be teaching it. A general understanding, however, is that a liberal arts education will offer courses that help provide you with foundational content knowledge in the arts, humanities, and social sciences. With classes that include the study of history, literature, philosophy, sociology, and more, a liberal arts degree provides students the opportunity to develop a holistic worldview that is compassionate, global, and self-aware.
Adding an educational studies concentration to a liberal arts degree not only provides you an opportunity to broaden your horizons with more career choices, it provides yet another lens with which to learn, develop, and interpret the world. Visa versa, a conventional degree in education will focus primarily on teaching and assessment strategies.
Educational studies provide students a deep understanding of education and schooling. Combined with a liberal arts perspective, these courses will use multiple lenses to explore and analyze developmental psychology, political advocacy, and instructional pedagogy. Studies in higher education will provide you the skills and perspective to a respected contributor in the twenty-first century's diverse and global community.
<!- mfunc feat_school ->
Featured Programs:
Sponsored School(s)
<!- /mfunc feat_school ->
When taking educational studies courses in the context of a broader liberal arts education, you can expect to participate in a variety of classes that will promote the ideals of humanity and free thinking while also developing your skills in communication, leadership, and collaboration.
Some of the Fascinating Courses You'll Find in an Educational Studies Concentration
Literature and Adolescent Experience​
Adolescence is a period of remarkable opportunity, limitless chances, broken realities, and promises of self-realization. It is a time of life characterized by developmental milestone. This course will walk you through the diverse narratives of adolescents through the lenses of class, religion, race, sexual preference, and many more, allowing for an opportunity to better understand our own experiences, as well as those we encounter.
Learning, Memory, and Cognition​
Human memory is a constant point of discussion. How we best retain our memory, the effects memory has on our interpretations of the world, and the debate about whether our memory is even trustworthy are all essential to understanding humanity and learning. In this course, you will cover topics such as short-term memory, encoding and retrieval of memory, memory distortion, and the effects of drugs on our memory.
American Literature & World Literature
Be it through the eyes of American or non-American writers, these classes will analyze the perceptions of writers as they wrestle with world and local issues, ranging from the rise of corporations, the surge of migration and colonization, the expansion of power, war, and the loss or empowerment of culture. Under the umbrella of liberal arts education, literature courses will be a required course as they delve deeply into the mind and history of humanity.
Storytelling is as old as humanity and has expanded and adapted to the age and development of man. Within the 21st century and the rise of technology, a variety of digital tools have emerged that have opened the door to yet another new avenue of self-expression. The implications of these new tools are wide-ranging, for educators and students alike. Understanding the methods, tools, and implications of storytelling in the digital age is essential for teachers across the educational spectrum.
Philosophy, Politics, and Economics​
An essential component of a liberal arts degree is understanding humanity, who we are and how we operate. Courses in philosophy, politics, and economics will provide you an opportunity to think critically about societal values, political institutions and practices, and economic systems. These classes will also help you develop and refine your analyzing, reasoning, and communication skills.
Why Add a Concentration in Educational Studies To Your Liberal Arts Degree?
Earning a liberal arts degree is valid and worth your time and effort. But for those who choose to add a concentration in educational studies, you must have (or desire to have) a unique perspective on humanism, leadership, collaboration and communication for you are the kind of people who are eager to make a difference and an impact upon their immediate and global world.
Humanity is complex and ever changing. To understand it is nearly impossible. To pursue it is one of the greatest responsibilities of our lifetime. As the Apostle Paul once wrote to the church in Corinth, many years ago,
In short, if we take every class imaginable, gain all knowledge, and earn every accolade but do not care for our neighbor, what is the point? If we gain the whole world yet fail to care for, to help, and to love our fellow brother and sister, what difference does it make?
These are the types of questions you will wrestle with in a liberal arts degree program with a concentration in educational studies. A concentration in educational studies will provide you the skills and opportunity to help. It will provide you a solid foundation for how to see, interact with, and love humanity.
Leadership: "A leader" Dr. Allender writes in Leading with a Limp, is "anyone who wrestles with an uncertain future on behalf of others – anyone who uses her gifts, talents, and skills to influence the direction of others for the greater good." Educators, on a daily basis, are leaders. More than any profession, educators carry the opportunity and responsibility of influence over others as it is the only profession that interacts with and influences all other professions. Teachers are – first hand – leading the future generation. Having a firm grasp of humanity, combined with a solid foundation of leadership and education provides you an opportunity to truly make a difference in people's lives.
Collaboration: According to Applied Educational Systems, collaboration is one of the most important skills to teach and learn in the 21st century. More than any other time, it is not only easier to collaborate with people, it is expected. With the continued technological advancements, interacting with people from all over the world has become an essential skill that is required for almost every job. A concentration in educational studies will provide you the opportunity to learn and practice this essential skill, opening doors of opportunity to advance your career and help others.
Communication. Failing to effectively communicate can easily lead to missed opportunities for yourself and for those whom you are trying to influence. And in order to best communicate, we must understand where we come from – our philosophies and experiences – as well as where our audience comes from. Teachers understand this, perhaps more than any other profession. A liberal arts education, therefore, coupled with education studies courses, not only provides you a better understanding of humanity at large, it marries that understanding with course content that will teach you how to best communicate ideas in a rich and conscientious way. It will provide you an optimal chance to impact others and change lives.
There's a Real Future for Liberal Arts Grads Who Have Studied Education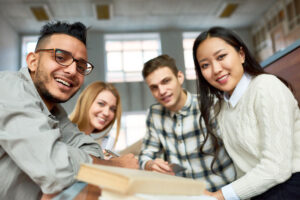 With the acceleration of social and technological change, by the time students graduate from college, the World Economic Forum estimates that 65% of students will find themselves applying and fighting for jobs that don't even exist yet. Our career and technical markets are forever changing. What is here today will be gone tomorrow. Except for people. People will be here until the end of time. Investing in them, in their lives and in their future, is never a waste of time because they, in the end, are what matter most.
If you want to make a difference, to take what you know and the skills you have developed and help improve the world around you, a liberal arts degree with a concentration in educational studies may be the route you are looking for.