<!- mfunc search_box_body ->

<!- /mfunc search_box_body ->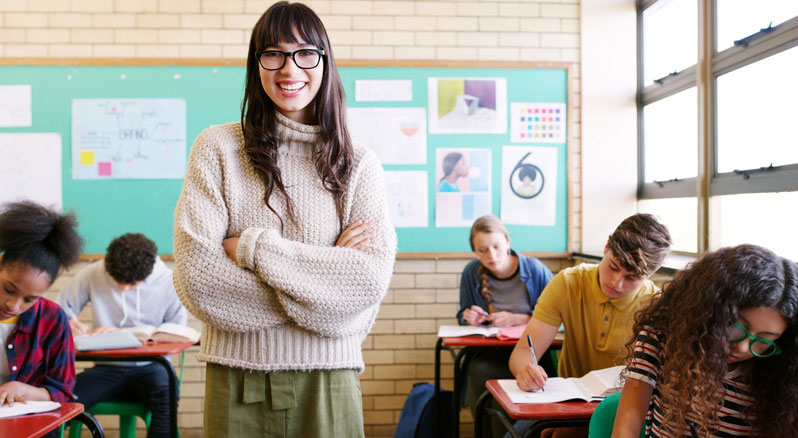 Deciding to earn a liberal arts degree is an inspired decision for future teachers. Not only can you become a teacher with a liberal arts degree, but chances are good that you'll become a teacher who approaches education with a critical eye, a creative mindset, and a philosophy that's always aimed at providing your students with the bigger picture.
As any successful educator will tell you, teaching is never really just about teaching – it's about producing the next generation of progressive, broad-minded thinkers who are globally minded, adaptive, and resilient. When educators approach teaching not just in terms of imparting their knowledge on a specific subject but instead about providing students with the skills that they'll use to become better communicators, collaborators, critical thinkers, and global citizens, learning naturally becomes holistic.
For these teachers, education becomes far more than providing students with rote answers and learning experiences that are lacking in inspiration and excitement. Educators with a liberal arts background naturally elevate instruction by providing their children with learning experiences that spark curiosity, make connections, and produce lifelong learners.
<!- mfunc feat_school ->
Featured Programs:
Sponsored School(s)
<!- /mfunc feat_school ->
The Best Educators Always Teach Through an Interdisciplinary Lens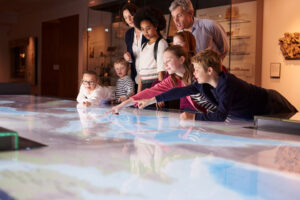 For example, a history teacher may rattle off historical events, names, dates, and timelines, but a teacher with a liberal arts foundation creates an educational experience that opens minds and encourages curiosity.
In their classrooms, history isn't just about the where's, what's, and who's – it's about the why's. Culture, economics, political reform, art, racism, class struggles… they're all inexorably woven into history to help us create a more sophisticated understanding of our past.
History teachers with a liberal arts background aren't just producing students with knowledge of the past; they're producing students whose understanding of the past will make them the leaders, trailblazers, and changemakers of tomorrow.
Teachers take on the monumental task of not just teaching but mentoring, inspiring, and encouraging students to look beyond the four walls of a classroom and consider the value of a lifetime of learning. Liberal arts degrees are perfectly designed to prepare future educators for the challenging yet exciting endeavor that lies ahead.
How a Liberal Arts Degree Can Be Perfectly Designed for Future Educator
Liberal arts degrees feature a broad education in the humanities, arts, natural sciences, and social sciences which, thanks to their design, allow students to create a program that's both personally fulfilling and professionally relevant. A liberal arts degree for teachers is as much about building a foundation of interdisciplinary knowledge as it is about acquiring the skills necessary to become a teacher.
A liberal arts degree with a teacher preparation program provides the focused courses and experiences needed to qualify for state licensure, on top of including a dynamic blend of courses in everything from art history to English to psychology to economics. Thanks to the highly customizable nature of a liberal arts degree, you'll enjoy many opportunities to explore new fields and gain unique insight into the connections between disciplines.
A liberal arts degree highlights the interconnectedness of different disciplines and provides students with a unique view on how they intersect and influence one another. Literature, music, science, mathematics, history… in the liberal arts, they're all part of a broader, multidisciplinary course of study that produces well-rounded teachers who produce well-rounded students.
A liberal arts degree will also allow you to build on the soft skills that will make you an exceptional educator. Communication, collaboration, creativity, critical thinking, cultural sensitivity – they're all part of a skillset that turns an average educator into an outstanding one. Teachers with soft skills make better members of an educational team, better communicators with parents and students, and better educators who are more understanding, thoughtful, diligent, and creative.
To Qualify for Teacher Certification, Your Liberal Arts Degree Needs to Include a State-Approved Teacher Prep Program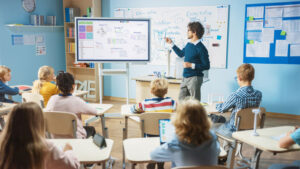 Most colleges and universities offering the option of K-12 teacher certification alongside a liberal arts degree (either at the undergraduate or graduate level) require adding a teacher training program, which is completed concurrently and includes all of the courses, exams, practicums, and student teaching experiences necessary to earn state licensure to teach K-12 in the public school system.
You'll find that most programs are referred to as liberal arts teacher preparation programs, liberal arts teacher certification programs, or liberal arts pre-credential teacher programs.
These combined bachelor's or master's in liberal arts/teacher preparation programs may be designed as a Bachelor of Arts (BA), Bachelor of Science (BS), or a Bachelor of Fine Arts (BFA) with attached teacher preparation programs in areas like:
If you want to become a secondary school teacher, you'll choose the major subject content area you want to teach; otherwise, you'll have the option of choosing any major.
In addition to adding a teacher preparation program to your liberal arts degree, you may also choose to complete a liberal arts associate's degree or bachelor's degree and then complete your education through a teacher preparation program at the bachelor's, post-baccalaureate, or master's level. Completing a liberal arts degree first may provide you with the unique opportunity to explore a number of different fields, so that you can make the best decision regarding which subject or area of study you'd like to teach.
Or, if you're a currently practicing educator, you may find significant value in completing a master's degree in liberal arts. Your master's degree may include a broad overview of the liberal arts or a more focused study on the arts, the humanities, or the sciences.