<!- mfunc search_box_body ->

<!- /mfunc search_box_body ->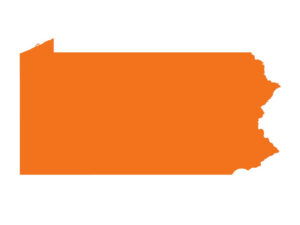 Pennsylvania may very well be one of the best examples of a state that's committed to respecting and preserving its past but isn't shy about forging ahead into the future. For graduates of bachelor's and master's degrees in liberal arts–turned artists, educators, anthropologists, scientists, and environmentalists, Pennsylvania represents the liberal arts tradition of looking to the past to better understand the future. Scholars of the past and strategic thinkers of the future drive the research, scholarship, and creative artistry that make study of the liberal arts so darn interesting.
There are nods to Pennsylvania's colorful history and storied past nearly everywhere you turn. The Gettysburg National Military Park memorializes the largest land battle to have ever been fought in North America…the Liberty Bell – famously rung to mark the reading of the Declaration of Independence – still hangs in Philadelphia… Fort Ligonier remains preserved as a reminder of the French and Indian War… and Valley Forge National Historic Park continues to memorialize George Washington's winter during the Revolutionary War.
But Pennsylvania today is also where biotech is booming, major research universities are making scientific strides, and healthcare innovation is among the best in the nation.
<!- mfunc feat_school ->
Featured Programs:
Sponsored School(s)
<!- /mfunc feat_school ->
For example, in Pittsburgh, behemoths in healthcare and countless tech start-ups born out of world-class research universities have replaced the steel mills which once drove the city's economy but polluted the air to such an extent that days were turned to night due to the excessive soot hanging in the air.
Innovation, sustainability, and forward-thinking best describe today's Pennsylvania. The performing arts is cultivated and supported, environmental protection efforts are everywhere you turn, and preservation —of Pennsylvania's natural resources, culture, and history —isn't just a pipe dream, it's part of the state's longstanding commitment to producing a better tomorrow for the people who call the Keystone State home.
Whether you're a recent grad looking for a traditional, campus-based liberal arts experience, or you're an adult learner with aspirations of exploring an interdisciplinary course of study through an online liberal arts degree, Pennsylvania's liberal arts colleges will prepare you to become the state's next trailblazer.
Become Part of the Film, Media and Performing Arts Scene in Pennsylvania with a Degree in Liberal Studies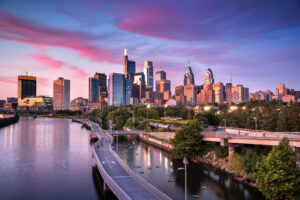 Both Pittsburgh and Philadelphia have long been used in film and television, and today, both cities have a strong film industry courtesy of exciting landscapes, a nice pool of production and crew members, and pretty impressive tax credits. Rocky, The Dark Knight Rises, Silver Linings Playbook, It's Always Sunny in Philadelphia… they've all been filmed in Pennsylvania.
Pennsylvania is also home to outstanding performing arts centers, including opera at Pittsburgh's famed Heinz Hall and ballet at the Benedum Center for the Performing Arts; live music venues like Harrisburg's Whitaker Center; and classic music venues like Philadelphia's Kimmel Center: Verizon Hall.
A bachelor's or master's in liberal arts will harness your talents in the areas of collaboration, written communication, oral communication, and critical thinking and give you the well-rounded skillset that'll foster your creativity and make you an excellent contributor to the arts in Pennsylvania.
Join the Scientific Community in Pennsylvania with a Degree in the Liberal Arts and Sciences
Pennsylvania has earned a reputation in recent years of being a home to scientific innovation. Robotics, self-driving cars, and digital fabrication are just some of the biggest players to come out of the scientific community in recent years.
Today, places like the Stroud Water Research Center in Avondale, which conducts research and watershed restoration efforts to protect and preserve freshwater systems; the Wistar Institute, a Philadelphia-based research company focused on biomedical research in areas like cancer, immunology, infectious diseases, and vaccine development; and Penn Environment Research & Policy Center, which has centers in both Pittsburgh and Philadelphia and is dedicated to investigating problems and creating solutions aimed at protecting air, water, and open spaces are home to the kind of scientific inquiry that changes the world.
Pennsylvania's colleges of liberal arts enjoy strong and mutually beneficial partnerships with scientists from across the globe, and together, they engage in cutting-edge scientific research aimed at creating solutions that produce a better tomorrow.
How a Liberal Arts Education in Pennsylvania Can Prepare You to Work in the Social Sciences
Environmentalists focused on finding meaningful ways to reduce single-use plastics and clean up Pennsylvania's waterways…social workers committed to helping the underprivileged locate community resources… community activists fighting for racial equality – they're all part of Pennsylvania's social sciences community.
Work in the social sciences results in meaningful change in Pennsylvania. A bachelor's or master's degree in liberal arts provides future professionals, lobbyists, social workers, activists, policymakers, and more with an interdisciplinary framework that makes them better critical thinkers, problem-solvers, collaborators, and communicators who are well-equipped to find sustainable, holistic solutions to today's most pressing issues.
Colleges of Liberal Arts in Pennsylvania Offering Bachelor's and Master's Degrees
Carnegie Mellon University Pittsburgh, PA
As one of the world's premier global research universities, Carnegie Mellon University has been behind more than 400 startups in the past 10 years. Hands-on learning, autonomous vehicles, robotics, and big data at CMU have put this university on the map and produced satellite locations worldwide in places like Silicon Valley, Qatar, Africa, and Australia. State-of-the-art facilities, cross disciplinary research, and innovative scholarship has brought countless ideas to market and resulted in the birth of numerous start-ups.
Drexel University Philadelphia, PA
Nearly 100 years ago, Drexel University introduced its cooperative education program – the first of its kind. Today, it continues to be among the nation's most successful, providing outstanding opportunities for students to "test drive" a career before they enter the workforce. Students can participate in no less than three co-ops during their time at Drexel, which allows them to work alongside and connect with industry leaders and build a professional network long before they graduate.
Duquesne University Pittsburgh, PA
Duquesne University has earned many accolades over the years for its highly respected academic programs, including a first-place ranking for its Sustainable Business Practices MBA by Corporate Knights magazine. Duquesne is a top-rated Catholic university that provides a well-rounded academic experience that's grounded in the Catholic tradition and focused on educational excellence, moral and spiritual values, diversity, and service to the church, community, nation, and world. Outstanding cross-disciplinary learning takes place here, thanks to many Centers and Institutes like the Center for Excellence in Entrepreneurship, the Center for Global Engagement, and the Center for Interpretive and Qualitative Research.
La Roche University Pittsburgh, PA
La Roche University boasts more than 50 majors, an excellent selection of social and community volunteer activities, and a commitment to diversity and inclusion. Study here is focused on advancing global citizenship and creating a community of scholars from around the world. The university's interdisciplinary courses with a strong global perspective and a diverse faculty of scholars and practitioners provide students here with all the makings of a classic liberal arts experience.
Saint Francis University Loretto, PA
Saint Francis University, one of the oldest Catholic universities in the nation, boasts small class sizes, career-directed studies, an emphasis on service learning, plenty of experiential learning opportunities through lab work, fieldwork, internships, and more, and opportunities for undergraduate research. It's also home to an exciting one-year Exploratory Studies program that allows students to choose from one of six exploratory tracks designed to help them more easily transition into their major.
Arcadia University Glenside, PA
Arcadia University is Philadelphia's global university that's pioneered the international education. With centers and offices around the world, Arcadia is able to offer students outstanding global studies opportunities that broaden their horizons and their skillset. It's little wonder why Arcadia University is ranked as one of the Top Regional Universities in the North by U.S. News & World Report.
Carlow University Pittsburgh, PA
Carlow University is built on innovation and focused on preparing students to become adaptable, lifelong learners who can tackle the modern issues of today and those well into the future. With a foundation in diversity and inclusivity, Carlow University works to create responsible, compassionate leaders who are committed to social justice, ethical leadership, and meaningful service.
Chestnut Hill College Philadelphia, PA
Philadelphia's Chestnut Hill College boasts a low, 11:1 student-to-faculty ratio, an outstanding Career Exploration program that offers individualized career planning resources, and an accelerated adult degree program that features a blend of traditional, on-campus courses with blended classes and online resources to create a balanced education.
Gannon University Erie, PA
Gannon University offers more than 100 academic programs offered at the undergraduate and graduate levels and on-campus and online courses for the best in flexibility and convenience. Gannon University has created a truly dynamic campus experience through its more than 100 organizations, on-campus events, and countless other concerts, trips, and events. Study abroad opportunities here abound and include faculty-led trips, alternative-break service trips, and its signature TRAVEL program, which offers both domestic and international travel experiences that are rooted in community and intercultural competence.