<!- mfunc search_box_body ->

<!- /mfunc search_box_body ->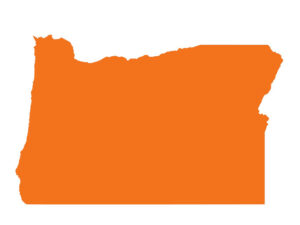 When you're surrounded by windswept coastlines, snow-capped mountains, and some of the densest evergreen forests you've ever seen, you tend to get pretty attached to the natural surroundings you call home. Talk to most Oregonians and they'll tell you that there's no better place to live.
And while to the uninitiated it might seem like it's all coffee culture, punk rock sensibilities and fixed gear bike commuting here, this is also the place where innovative ideas are born and technology rules the economy. A pro-business climate and competitive cost of doing business have made Oregon the place to be. Just ask Intel and Portland's own Nike. Fact is, innovation has always been front and center in Portland and throughout Oregon. People here aren't just passionate about their craft beers and outdoor sports; they're committed to ensuring that everything they love about Oregon today will be there tomorrow.
Oregon's researchers, scientists, policymakers, social advocates, artists, and educators take the health, vitality, and sustainability of the state seriously, and their efforts are laser focused on today's most pressing issues like climate change, water conservation, and clean energy. They study the past, look to the future, and consider the greater good in everything they do.
<!- mfunc feat_school ->
Featured Programs:
Sponsored School(s)
<!- /mfunc feat_school ->
Oregon's liberal arts colleges are where creativity, critical thinking, and self-expression are valued and where the next generation of anthropologists, social scientists, activists, social workers, and environmentalists are born. Whether you're a recent high school grad interested in a four-year, campus-based program or a working adult looking for an online liberal arts degree that will accommodate your busy life, Oregon's colleges of liberal arts have something for you.
Become Part of the Film, Media and Performing Arts Scene in Oregon with a Degree in Liberal Studies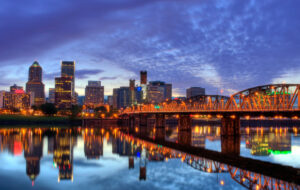 Music, dance, theater, film – they all have a place in Oregon.
And while the punk and indie scene is definitely the defining feature here, there's a lot more to the music and performing arts culture. The Oregon Shakespeare Festival in Ashland, the Oregon Coast Music Festival in Coos Bay, and the Britt Musical Festival in Jacksonville are just some of the events in Oregon where the performing arts shine.
And the film industry here, while rather modest in terms of size and scope, continues to expand. Portland, for example, just built a 36,000-square-foot soundstage and has signed on for several network pilots.
A strong talent base coupled with an attractive tax incentive means plenty of exciting opportunities for Oregon's aspiring artists with creativity in their souls and an interdisciplinary skillset courtesy of a bachelor's or master's in liberal arts in their back pockets.
Join the Scientific Community in Oregon with a Degree in the Liberal Arts and Sciences
An unrelenting commitment to advancing science for the greater good has allowed Oregon to rank among the top green states in the nation. Oregon is a national leader for its low carbon dioxide emissions per capita and low smog and ozone pollution levels and has more LEED-certified green buildings per capita than any other state in the nation.
Despite being a state that has a largely natural resource-driven economy, Oregon has worked to preserve its environment, protect its natural resources, and create a healthier place to live for the people who work and live here. The state's colleges of liberal arts have created beneficial, long-lasting partnerships with the scientific community to advance science and create the next generation of stewards of the environment.
Just some of the collaborative, interdisciplinary research currently taking place in Oregon today is focused on combatting climate change and its effect on oceans, developing new product design strategies that maximize product performance and net an environmental benefit, and finding solutions that protect the delicate biodiversity found just off the Oregon Coast.
How a Liberal Arts Education in Oregon Can Prepare You to Work in the Social Sciences
An unwavering commitment to creating a healthier, safer, and happier tomorrow is at the heart of work in the social sciences. Liberal arts colleges in Oregon prepare the next generation of social scientists who commit their careers to social change, global consciousness, and an elevated human experience.
Whether you're passionate about addressing racial inequality, advocating for policies that better protect Oregon's beaches and marine life, or developing solutions aimed at reducing the amount of single-use plastic heading to landfills, your work is focused on addressing human problems and finding creative solutions for enhancing human potential.
For example, when a fire blazed through Talent in 2020, it took much of the town's manufactured and low-income housing with it. Fearing gentrification, organizations like the Urban Renewal Agency of Talent quickly swooped in to push an ordinance that guaranteed mobile home zoning and included reframing commercial zoning to include affordable housing.
Environmental policy analysts, ecologists, urban planners, educators, anthropologists, conservation specialists… they're all part of Oregon's community of social scientists whose tireless work serves individuals, groups, and the environment in which they live and work.
Colleges of Liberal Arts in Oregon Offering Bachelor's and Master's Degrees
Bushnell University Eugene, OR
Bushnell University's commitment to a personalized learning experience that's rich in real-life experiences makes it a slam dunk for students with an interest in the liberal arts. A low, 12:1 student-to-faculty ratio and a nice selection of undergraduate, graduate, online, and evening programs provide a quality learning environment for students of every age and stage. All traditional undergraduate students here complete at least 135 hours of field experience, which produces graduates who are career-ready and prepped for success. Study abroad programs here are rich and plentiful and include options like global summer programs, semester study abroad and international exchange programs, and cultural immersion programs.
Reed College Portland, OR
Reed College is Portland's best kept secret. Though small in size, it's garnered a reputation for producing creative thinkers and engaged citizens. A low, 9:1 student-to-faculty ratio and small, conference-style classes create a dynamic, collaborative environment that's supported by the school's outstanding faculty of mentors and scholars. Students here can choose from one of the college's 40 majors or create their own interdisciplinary program by combining two or more compatible fields of study.
Warner Pacific University Portland, OR
Warner Pacific University boasts hands-on learning experiences that pack a punch. With an eye on accommodating students of every age and stage, Warner Pacific offers both traditional undergraduate programs and a nice selection of flexible, distance-based, and accelerated programs. Recognized as the most diverse university in the Pacific Northwest and ranked as a top regional college by U.S. News & World Report, Warner Pacific University and its liberal arts approach produces lifelong learners and critical thinkers who are able to navigate the complexities of the modern world.
Lewis & Clark College Portland, OR
Lewis & Clark College is committed to producing then next generation of global thinkers and leaders through outstanding interdisciplinary programs and innovative experiential learning initiatives like an overseas/off-campus study program, gender studies program, student project initiatives, and collaborative faculty-student research opportunities. A low, 12:1 student-to-faculty ratio, an outstanding selection of 29 majors and 39 minors, and opportunities to complete exciting programs like its College Outdoors Trip and overseas experiences round out the comprehensive academic experience at Lewis & Clark College.
Pacific University Forest Grove, OR
Pacific University offers rigorous scholarship in an intimate, liberal arts environment. A low, 10:1 student-to-faculty ratio, a dedicated faculty of mentors and scholars, and outstanding, cutting-edge research that's earned it recognition as the number one private research institution in the Pacific Northwest by the National Science Foundation are just some of the reasons why Pacific University has become a top destination for liberal arts students.
Willamette University Salem, OR
Willamette University offers a renowned residential liberal arts college experience that boasts accelerated programs, undergraduate research opportunities, a nice selection of community service learning opportunities, study abroad experiences available in more than 40 countries, and a Career Communities program that ensures a smooth transition from the classroom to the real world.