<!- mfunc search_box_body ->

<!- /mfunc search_box_body ->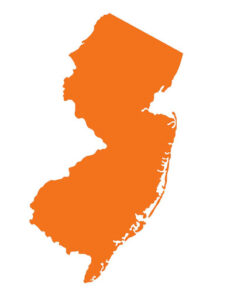 The kind of innovative and progressive thought combined with historical perspective that you find built into the liberal arts and sciences are right at home in New Jersey. You don't need to look any further than native son Thomas Edison to appreciate that.
New Jersey may have lost its way in the years following Edison's time, crawling back from a notorious reputation for the polluted Passaic River, not to mention the economic disparity and struggles of the working class. But today's New Jersey is more closely aligned with the ingenuity and resourcefulness of Edison. There's an innovative spirit here, but we haven't lost any of that never-say-die Jersey attitude.
Community plans, advances in technology, land development, social programs, and legislative measures in New Jersey have done an about-face since the days of pollution, waste, and inequity. Efforts in the Garden State today are decidedly focused on improving the quality of life for all those who live and work here.
<!- mfunc feat_school ->
Featured Programs:
Sponsored School(s)
<!- /mfunc feat_school ->
New Jersey passed legislation – the first of its kind in the country – that aims to reduce pollution in all neighborhoods, including impoverished and minority communities. The bill requires that the state DEP deny permits for new sources of pollution (e.g., power plants, landfills, recycling facilities, sewage treatment plants) if the project poses health and environmental risks to already-affected communities. Environmental justice advocates have referred to this legislation as the "holy grail" of the environmental movement.
If you want to become part of this movement of social change and global consciousness, you'll find a strong selection of both on-campus and online bachelor's and master's degrees in liberal arts right here in New Jersey. Whether you're a working professional looking to earn an online master's degree in liberal arts or you're a recent high school grad who's interested in a traditional, campus-based program, New Jersey's liberal arts colleges can help you jump start or advance a career that values creative problem-solving, self-expression, and lifelong learning.
Become Part of the Film, Media and Performing Arts Scene in New Jersey with a Degree in Liberal Studies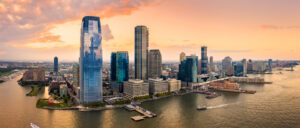 The state's film industry, which is largely centered in Newark, has rebounded significantly since the coronavirus pandemic, and the New Jersey Motion Picture and Television Commission says spending is expected to exceed $500 million in 2021 alone.
Recent filming of The Equalizer, Law & Order, and Wu-Tang: An American Saga in Newark have all given New Jersey's film industry plenty to get excited about, and an upcoming project at Newark's Symphony Hall for the USA Network show America's Big Deal will continue this streak of big film business in the Garden State.
A film and television tax credit program implemented about three years ago has had a significant impact on the state's bottom line and has inspired studio development and increased professional opportunities for both artists and production crew members in areas like Secaucus and Carlstadt.
Artists with a foundation in the liberal arts are sure to find tons of opportunities to create and be inspired in New Jersey.
Join the Scientific Community in New Jersey with a Degree in the Liberal Arts and Sciences
A liberal arts and sciences bachelor's or master's degree serves as the ideal foundation for careers focused on scientific inquiry. Scientists across the state work tirelessly to find solutions to New Jersey's longstanding issues of air pollution, environmental degradation, and overburdened resources and help make the state – and the world – a healthier place.
Exciting partnerships between liberal arts colleges in New Jersey and conservation organizations have made sustainability projects associated with land preservation, water protection, and clean energy a top priority. For example, as the state works to phase out fossil fuels by 2050 and replace it with offshore wind and solar energy, scientific teams are hard at work, finding new and innovative ways to improve energy storage and increase energy efficiency. It's a big challenge that calls for all hands on deck in the coming years if the Garden State is to reach this goal.
For New Jersey's scientific community, it's a goal worth taking on. Being a part of the cutting-edge scientific research and development that's taking place in the state begins with a curious mind and the cross-disciplinary skillset acquired through a bachelor's or master's degree in the liberal arts.
How a Liberal Arts Education in New Jersey Can Prepare You to Work in the Social Sciences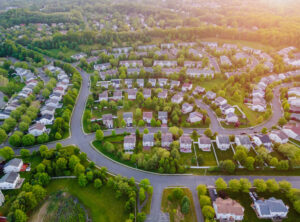 Urban sprawl, a lack of community resources for underserved residents, racial inequality – these are just some of the issues being addressed by professionals and activists in New Jersey's social sciences community.
Colleges of Liberal Arts in New Jersey Offering Bachelor's and Master's Degrees
Felician University Lodi, NJ
Felician University, ranked the best private college in New Jersey by Niche, has built its liberal arts programs on service and a respect for humanity. Students here are afforded the individualized attention and support that prepare them for success, both as a student and long after. A low, 13:1 student-to-faculty ratio and a focus on collaborative problem-solving and intellectual curiosity and inquiry ensures an outstanding foundation in the liberal arts that prepares students to meet the needs of a globally focused, fast-paced world.
Rider University Lawrenceville, NJ
Ranked by both U.S. News and World Report and the Wall Street Journal as a top college in the nation, Rider University is built on a solid liberal arts tradition that spans more than 15 decades. Real-world learning at Rider takes front stage, with all four-year students completing at least two high-impact Engaged Learning experiences before graduating. Interning, volunteering, studying abroad, performing guided research, participating in the performing arts, and engaging in dynamic fieldwork experiences are all part of Rider's Engaged Learning program. Upon graduation, all students receive an Engaged Learning Transcript that details their hands-on learning experiences during their time at Rider.
Seton Hall University South Orange, NJ
Seton Hall University has been educating students in the Catholic tradition since 1865. Boasting a prime location near NYC (just 14 miles from Manhattan), more than 10,000 students, a diverse student body that represents more than 70 countries, and more than 90 majors, Seton Hall has a longstanding tradition of academic excellence that's earned it accolades from major publications like the Princeton Review and Bloomberg Business Week.
Stevens Institute of Technology Hoboken, NJ
Stevens Institute of Technology, a student-focused technological research university, is where a small but dynamic campus community of just 7,000 students work together in interdisciplinary teams to find answers, generate solutions, and create products. Students and faculty at Stevens work alongside partners in industry to transform business and consider the most pressing challenges of today and tomorrow. Groundbreaking research in areas like the life sciences, resilience and sustainability, healthcare, information systems, artificial intelligence, and machine learning here has resulted in improved planning and policies, improved healthcare, making life safer and more comfortable.
Drew University Madison, NJ
Drew University's graduation stats tell it all: 94% of recent graduates here are either employed or in grad school within six months of graduating. Drew's history of success can be attributed to Launch, it's commitment to graduating students with sought-after transferrable skills and an experienced-based resume. Experiential learning opportunities here are robust and exciting and include the Drew Summer Institute, the Center for Civil Engagement, and NYC semesters that focus on contemporary art, museum and cultural management, New York theater, social entrepreneurship, and more.
Saint Peter's University Jersey City, NJ
Saint Peter's University has long been recognized as a leader in liberal arts learning and was recently named among Money Magazine's "Most Transformative Schools" based on student outcomes. The College of Arts and Sciences boasts more than 50 majors and special programs that are grounded in the Jesuit tradition and a broad, liberal arts curriculum that prepares student s for a lifetime of learning, service, and success.