<!- mfunc search_box_body ->

<!- /mfunc search_box_body ->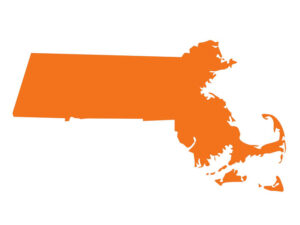 You won't find a state that embodies the American spirit more than Massachusetts. Steeped in history and tradition yet always on the forefront of change and development, Massachusetts is where you'll find a longstanding commitment to the state's past alongside a passion for forward-thinking.
Boston's Freedom Trail tells of Massachusetts' storied past while world-renowned schools like MIT produce laser-focused innovation in areas like cybersecurity and biotech. You're bound to be inspired in a state where patriotism was born, the first national constitution was created, and the American Industrial Movement had its roots.
Massachusetts' many liberal arts colleges are hard at work creating the next generation of artists, scientists, policymakers, educators, changemakers, and more. Whether your interests lie in examining the past or being part of the cutting-edge technological research of the future, you'll be right at home in Massachusetts with a bachelor's or master's in liberal arts on your resume.
Become Part of the Film, Media and Performing Arts Scene in Massachusetts with a Degree in Liberal Studies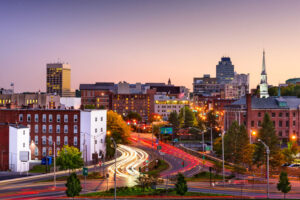 Field of Dreams, The Social Network, Jaws, Goodwill Hunting and, most recently, the hit blockbuster Black Panther… They're all part of what has long been called Hollywood East – the East Coast's film industry that is grounded in Massachusetts, with the Greater Boston Area serving as its epicenter.
The region's culture, geography, and landscape naturally lend itself to film, while its tax incentives keep filmmakers coming back time and again. According to the Massachusetts Production Coalition, since a film incentive program was established in 2006, more than 300 films and television shows have been produced in Massachusetts and spending has topped $2.8 billion.
Massachusetts' aspiring filmmakers and artists earning bachelor's or master's degrees in liberal studies need not go far when it comes time to spreading their creative wings in television and film.
Join the Scientific Community in Massachusetts with a Degree in the Liberal Arts and Sciences
Massachusetts' world-renowned institutions have long been one of the major drivers of innovation here. MIT grads alone have been behind the creation of more than 400 companies in Massachusetts in recent years.
Cambridge's Kendall Square (an internationally recognized innovation district), Lowell, Worcester, and Boston are all part of Massachusetts' growing innovation community, where tech startups are booming, and budding entrepreneurs are realizing their dreams and addressing topical issues like climate change, land use, and water quality.
Graduates of Massachusetts' bachelor's and master's degrees in the liberal arts and sciences are making big strides here, formulating compelling arguments, solving problems, and advancing science. The cross-disciplinary skills taught through Massachusetts' liberal arts programs allow students to lend their talents to the scientific discovery and technological innovation that have solidified Massachusetts as a leader in developing solutions for a better tomorrow.
How a Liberal Arts Education in Massachusetts Can Prepare You to Work in the Social Sciences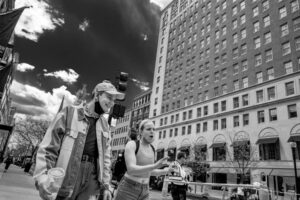 The social sciences in Massachusetts are always in need of activists, policymakers, and scientists who address the state's strength and resiliency in the face of pressing issues like climate change, racial injustice, and affordable housing.
Social science graduates coming out of the liberal arts colleges in Massachusetts use their unique interdisciplinary skillset to examine issues and find solutions that create a better quality of life for those who call the Bay State home.
From economists who study the health of the state's workforce to environmental scientists who are tirelessly working to achieve Governor Charlie Baker's goal of reaching zero-net carbon emissions by 2050, colleges of liberal arts in Massachusetts are churning out the best and brightest social science professionals found anywhere in the world.
Colleges of Liberal Arts in Massachusetts Offering Bachelor's and Master's Degrees
Hampshire College Amherst, MA
No majors, no departments…Hampshire College believes the best education is an interdisciplinary one, which is why students here combine fields to create their own personalized course of study. The student-designed curriculum of Hampshire delivers a quintessential liberal arts education, and its role in the Five College Consortium (includes Amherst College, Mount Holyoke College, Smith College, and the University of Massachusetts Amherst) ensures only the most impressive academic offerings.
Lesley University Cambridge, MA
Lesley University's unwavering commitment to the human arts includes dynamic programs that meet at the intersection of education, counseling, and the visual arts. This institution boasts more than 6,000 students and an alumni network of more than 90,000 who lend their talents as business leaders, designers, counselors, educators, visual artists and more to the region and beyond. Community and service learning programs here allow students to become immersed in the region, where they connect with organizations, leaders, and activists to create the social change they want to see in the world.
Pine Manor College Brookline, MA
For more than 100 years, Pine Manor College has been producing graduates in the liberal arts tradition, which is grounded in diversity and focused on providing a truly personalized learning environment for students of many different linguistic, economic, and cultural backgrounds. This school's commitment to diversity is clear: more than 85% of the students identify as students of color… 84% are first-generation college students…and 50% of students are multilingual.
Tufts University Medford, MA
Thanks to a prime location in the greater Boston area, Tufts University has long been able to provide students with an outstanding liberal arts education that's approached from interdisciplinary and global perspectives. Prominent museums in the region, alongside the Tufts University Art Galleries, provide students with exceptional opportunities to connect with artists and scholars and explore art in all its forms.
Worcester Polytechnic Institute Medford, MA
Worcester Polytechnic Institute boasts a hands-on, project-based education that perfectly embodies the liberal arts experience. Students here work in interdisciplinary teams, tackle team-based research experiences, and display their talents through a capstone experience. Worcester Polytechnic Institute immerses students in contemporary interdisciplinary study from their first day through the Great Problems Seminar, which encourages them to explore how the arts and sciences intersect to create solutions to some of the world's most pressing issues.
American International College Springfield, MA
American International College's School of Business, Arts & Sciences offers more than 40 programs, all of which are decidedly interdisciplinary and rooted in the liberal arts. Problem-solving, critical thinking, and communication are at the heart of all the programs here. American International also offers a diverse student body and an undergraduate student-to-teacher ratio of just 18:1, which delivers a dynamic, student-centered course of study.
Anna Maria College Paxton, MA
Anna Maria College prides itself on its close-knit learning community that has long been producing the next generation of leaders who have a passion for serving their communities. The liberal arts education offered here is thoughtfully integrated with real-life career preparation to produce the next generation of artists, educators, policymakers, social scientists, and more. Small class sizes, a variety of undergraduate, graduate, and certificate programs, most of which are offered both on-campus and online, provide an outstanding learning environment that's always focused on student success.
Bay Path University Longmeadow, MA
Bay Path University has long been committed to the success of its students through its women-only undergraduate programs and its co-educational programs, most of which are offered both on-campus and online. Bay Path's interdisciplinary programs, which prepare students to compete in a complex global society, are grounded in a supportive and diverse community that values close mentorship and are supported by a number of Centers of Excellence that include the Center of Excellence for Women in STEM, the Center for Higher Education Leadership and Innovation Practice, and the Center of Academic Excellence in Cyber Defense.
Emmanuel College Boston, MA
Boston's Emmanuel College's School of Humanities and Social Sciences offers interdisciplinary programs that include outstanding opportunities for hands-on learning with a global perspective. Students here are encouraged to consider new ways of addressing pressing social issues and utilizing their talents to benefit both their local communities and the world. With a focus on innovation and excellence in the liberal arts and sciences, Emmanuel College's undergraduate and graduate degrees come complete with outstanding experiential opportunities, study abroad programs, service learning experiences, and faculty support on research and scholarship. For example, the Jean Yawkey Center for Community Leadership was established to provide outstanding service learning opportunities for Emmanuel students that serve young people in Boston's schools and community organizations. The Center provides students with meaningful opportunities that connect with their interests and values while providing local organizations with much-needed support.
Harvard University Cambridge, MA
Harvard University's commitment to the liberal arts and sciences aligns perfectly with its mission: "Before students can help change the world, they need to understand it." The programs here encourage students to address the world's most pressing issues while they consider the unforeseen challenges of the future. With a focus on global citizenship and an intellectual foundation that inspires critical thinking, analytical reasoning, and clear communication, study in the liberal arts and sciences at Harvard includes 50 concentrations and more than 3,700 courses to produce a truly interdisciplinary course of study.