<!- mfunc search_box_body ->

<!- /mfunc search_box_body ->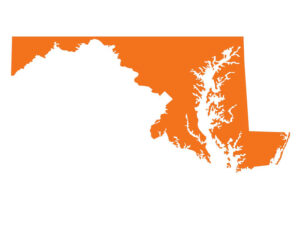 Maryland's always been a big player. It's home to one of the strongest, most highly diversified economies in the nation, thanks to an educated workforce, major federal research laboratories and agencies, and the Chesapeake Bay, one of the most productive bodies of water in the world.
But despite Maryland's focus on progress and innovation, it's also been a state that never took its eye off the bigger picture. Smart growth laws here have redeveloped unused urban space; smart energy use is going strong with a goal of achieving 50 percent renewable energy sources by 2030; and the Maryland Energy Innovation Institute continues to develop clean energy innovations and utilize private companies to commercialize them.
Future scientists, artists, educators, social workers, environmental professionals, activists, lobbyists, and policymakers will feel right at home by completing one of Maryland's many campus-based or online liberal arts degrees. Whether you're a career changer looking for a convenient online liberal arts master's degree or a recent high school graduate interested in a traditional, campus-based bachelor's degree in liberal studies, Maryland has something for creative, collaborative, critical thinkers like you.
Become Part of the Film, Media and Performing Arts Scene in Maryland with a Degree in Liberal Studies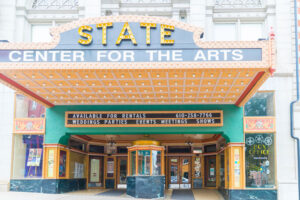 The performing arts in Maryland, much of which has its roots in Baltimore, is stronger and more dynamic than ever, creating an exceptional environment where artists flourish and creativity reigns supreme. From the Baltimore Symphony Orchestra to suburban dinner theaters to a host of professional theaters, live music, Broadway musicals, and original theater all have a home in Maryland.
Maryland also has a rich tradition of filmmaking that's been supported by its Film Production Activity Tax Credit. Since the introduction of this tax credit a decade ago, Maryland has drawn big name studios like Marvel and HBO, and outstanding opportunities for artists have resulted.
Artists with a bachelor's or master's degree in liberal arts and a desire to make their mark on the entertainment and performing arts scene are sure to find their talents appreciated in Maryland.
Join the Scientific Community in Maryland with a Degree in the Liberal Arts and Sciences
The scientific community in Maryland has always been exceptional. It's here that they first mapped the human genome, first developed a rapid test for Ebola, and first created an FDA-approved blood test for colon cancer. Today, Maryland continues to rank among the top states in the nation for its biopharma clusters, and work in genomics, diagnostics, and medical device innovations ensure Maryland remains a key player in the biohealth and life sciences industries.
A close proximity to federal labs, including those of the NIH and the FDS, Maryland scientists are always in demand. In fact, the state continues to rank first in the nation for its ties to federal work in research and development.
Scientists are working on pressing environmental issues that include developing alternative energy sources and reducing harmful emissions to reach the state's target goal of reducing greenhouse gas emissions by 40% by 2030.
Colleges of liberal arts are where many of Maryland's scientific professionals get their start. Many of these schools have developed outstanding partnerships with federal labs, conservation organizations, and private companies to prepare the scientists of tomorrow and helping Maryland achieve a healthier, brighter, and more sustainable tomorrow.
How a Liberal Arts Education in Maryland Can Prepare You to Work in the Social Sciences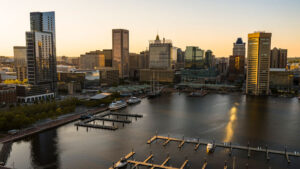 Social scientists in Maryland are the critical thinkers whose broader view of the world and the human experience allow them to create a better society of citizens. Armed with a bachelor's or master's degree in liberal arts and a commitment to changing the world, these are the environmentalists, lobbyists, politicians, social workers, and more who collaborate for the betterment of Maryland.
Environmental Maryland, for example, is leading the charge on projects and campaigns that are focused on reducing and ultimately limiting carbon pollution from power plants and making all new car sales electric by 2035, making all school and transit buses electric by 2030, and doubling the number of people who travel on foot, bike, or public transit by 2030.
Others have committed to the protection of Maryland's parks, forests, mountains, oceans, and wildlife, while others are working hard to address issues such as food insecurity, affordable housing availability, and low-income assistance for the state's most vulnerable.
Colleges of Liberal Arts in Maryland Offering Bachelor's and Master's Degrees
Johns Hopkins University Baltimore, MD
Johns Hopkins University is home to no less than 24,000 students and nine academic division on four campuses in Baltimore, one in Washington D.C. and one in Montgomery County. A world-renowned faculty here support the university's mission of interdisciplinary and collaborative scholarship, while a flexible curriculum, faculty mentorship, and extensive opportunities to learn by doing ensure a robust liberal arts education that's backed by the strength of a major research university and the belief that teaching and research should go hand in hand.
Notre Dame of Maryland University Baltimore, MD
Notre Dame of Maryland University, which consistently ranks among the top regional universities and women's colleges in the nation, is built upon a longstanding commitment to service, community engagement, and social responsibility. An inclusive campus community and a focus on responsible stewardship has made Notre Dame of Maryland University a leader in liberal arts education for more than 125 years.
St. Johns College Annapolis, MD
St. Johns College offers a distinctive liberal arts education within a tight-knit academic environment where the student-to-faculty ratio stands at just 7:1 and collaborative inquiry is standard fare. Students here are exposed to the works of some of the world's best writers and thinkers, which compel them to think on a broader scale and consider the fundamental questions of humankind. It's little wonder that the Princeton Review ranked St. Johns among the top schools in the nation for "Best Classroom Experience."
Washington Adventist University Takoma Park, MD
Washington Adventist University is built on a Christian foundation and a liberal arts tradition that's committed to producing graduates who bring competence and morality to the communities they serve. Small classrooms, a unique first-year experience that helps incoming students transition to college life, outstanding opportunities for experiential study through one of the university's more than 400 partner organizations, and a committed faculty produce a personalized educational experience for students of all disciplines.
Washington College Chesterfield, MD
Washington College has long understood that learning should also take place beyond the walls of a classroom, which is why they offer exceptional opportunities for internships, research fellowships, and other hands-on learning opportunities. For example, students interested in studying the environment enjoy the opportunity to study at the college's river and field campus, the school's living laboratory; complete a Chesapeake Semester that offers interdisciplinary watershed study; work at the Foreman's Branch Bird Observatory; get involved in a natural lands project that aims to restore natural habitats; study a watershed innovation lab; and explore a public archaeology lab.