<!- mfunc search_box_body ->

<!- /mfunc search_box_body ->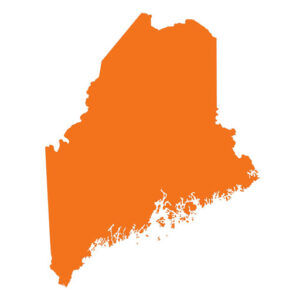 Maine inspires. It's subtle, never one to shout from the rooftops. It's a whisper in your ear; a gentle, authentic inspiration that comes from its beautiful palette of color, regardless of the time of year. It's a progressive yet retrospective way of life here, with respect for nature, the historic neighborhoods, and the rich maritime tradition paving the way to broad-minded views of a sustainable, healthy, and productive future.
Maine's selection of campus-based and online liberal arts degrees are exactly what today's students need, whether they're looking for a traditional college experience or an online learning experience to accommodate a busy work schedule.
<!- mfunc feat_school ->
Featured Programs:
Sponsored School(s)
<!- /mfunc feat_school ->
The many liberal arts colleges throughout Maine support the state's longstanding commitment to social responsibility, self-expression, and creativity and create graduates who are inspired to continue Maine's mission of doing good – for its people, its culture, its history, and its natural environment.
Become Part of the Film, Media and Performing Arts Scene in Maine with a Degree in Liberal Studies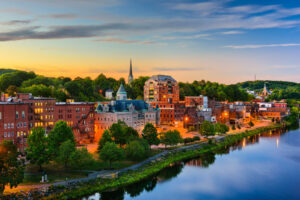 Maine is where Stephen King has long been inspired to create, and it's also where many of his most famous written works – Delores Claiborne, Castle Rock, Thinner, Pet Sematary – were reimagined into movies and miniseries.
Storybook-esque towns, quaint fishing villages, remote forests, coastal mountains, and rocky beaches are just some of the reasons why the film industry has long been inspired by Maine and why careers in this field are strong here. A skilled and talented pool of pros alongside scenic backdrops like Mount Desert Island, Port Clyde, Acadia National Park, and Bangor have made Maine an exceptional outlet for artists who bring to the table bachelor's or master's degrees in liberal arts and a passion for creativity.
Join the Scientific Community in Maine with a Degree in the Liberal Arts and Sciences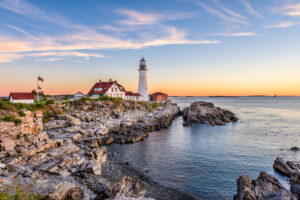 A degree in the liberal arts lends itself to exciting work in the sciences. And in Maine, there's no shortage of work for graduates of liberal arts degrees who want to commit their careers to the scientific endeavors that seek to protect the environment and create a healthier and brighter future.
For example, scientists at the Gulf of Maine Research Institute conduct marine research to better understand the Gulf of Maine's ecosystem and the people who live within it. Their quantitative fisheries research works to improve the management of Maine's valuable marine resources.
The Environment Maine Research & Policy Center is also home to a rich community of scientists who work to protect the state's air, water, and open spaces. Their 100% Renewable campaign focuses on producing and consuming energy without polluting the environment.
Liberal arts colleges in Maine partner with the scientific community to produce the next generation of scientists whose critical thinking, communication, and complex problem-solving skills allow them to apply knowledge to real-world scenarios affecting the people and environment of Maine.
How a Liberal Arts Education in Maine Can Prepare You to Work in the Social Sciences
Studying the social sciences as part of a bachelor's or master's degree in liberal arts prepares students to better address human problems and enhance human potential. A liberal arts degree provides an understanding of the world and allows students to engage in some of the most pressing issues of today, such as the environment, foreign policy, and social justice.
Or perhaps you'll work at an organization like the National Resources Council of Maine, where you'll monitor policy developments on environmental issues in Maine related to land conservation, air pollution, water pollution, and a healthy wildlife habitat.
Building better, safer neighborhoods…addressing food insecurity…creating a cleaner environment for today and tomorrow… it's all part of the social sciences in Maine and working with others to build a better tomorrow.
Colleges of Liberal Arts in Maine Offering Bachelor's and Master's Degrees
Husson University Bangor, ME
Experiential learning and global engagement are at the heart of Husson University, where students learn by doing within the context of our interconnected global society. Science and humanities courses broaden student skills in collaboration, communication, and critical thinking, while small class sizes and a student-centered environment allow students to reach their fullest potential. Student/faculty research collaborations and individual advising ensure a well-rounded, comprehensive course of study in the liberal arts for future educators, scientists, politicians, activists, and more.
Bates Colleges Lewiston, ME
Since 1885, Bates College has been dedicated to the liberal arts. With a holistic view that includes educating the whole person in a collaborative, creative environment, Bates has a long and successful history of creating students who go on to become informed leaders, critical thinkers, and responsible stewards of the world. As one of the first institutions of higher learning in the U.S. to admit women and people of color, Bates has long been recognized for its unwavering commitment to intellectual curiosity, social justice, and freedom.
Institute for Doctoral Studies in the Visual Arts Portland, ME
The Institute for Doctoral Studies in the Visual Arts is where philosophy, aesthetics, and art theory come together to prepare artists and creative thinkers at the doctoral level. Programs here are grounded in a blend of theory, philosophy, and a pioneering curriculum that features distance learning combined with intensive residencies. IDSVA's curriculum is uniquely designed to allow working art professionals to pursue doctoral study while still meeting their professional and personal responsibilities. Summer and winter residencies here take students to locales like Mexico City and Madrid to give them an exceptional global graduate education in visual culture.