<!- mfunc search_box_body ->

<!- /mfunc search_box_body ->
Yes, you read that title right: liberal arts graduates can find jobs working in technology today. We'll go even further: the tech sector is desperate for the kind of skills and perspectives that a liberal arts education can help you bring to the table.
<!- mfunc feat_school ->
Featured Programs:
Sponsored School(s)
<!- /mfunc feat_school ->
Although you are probably hearing from all sides that you really need to get a STEM degree to hit it big with a tech career, or that a liberal arts degree will, at best, qualify you to work as a museum curator, none of that is true. In fact, it's never been true, and some of the key players in technology have always understood the importance of liberal arts to innovation.
That's right, pull out that iPhone and take a look at it. The inspirations that went into that little, world-changing device didn't just come from the geek brigade. They might have their own inspirations and breakthroughs. But applications of technology out in the wide world of real people require visionaries with a sense of history, of psychology, of possibility. Liberal arts are where those connections are made.
It's not just lip service. Carly Fiorina took the helm of tech giant Hewlett Packard in 1999 with a degree in history and medieval philosophy on her CV.
So don't think that your soft skills will relegate you to bit parts in the information economy. Liberal arts grads are hitting it out of the park in the tech sector today. And here are 9 ways they will continue to do so in the future.
1.
Training Natural Language Algorithms
Ask Siri to look up Natural Language Processing for you and see what she says. It's a neat trick—the only reason she understands and can answer you at all is that she (or the algorithm and code that we easily think of as "her") has figured out how to implement NLP. It's a sea-change in human-computer interaction. And it's one that is being fueled by liberal arts graduates.
Literature experts, linguists, actors, psychologists, and philosophers are all playing important parts in companies ranging from Amazon to Apple to help coders figure out how to implement the future of computers that just totally get us. Parsing the ambiguities of human emotion, speech patterns, and interests takes a deep understanding of humans themselves. That's not an education you get in any information science program. Only the liberal arts offers the right guidance.
2.
Preventing Murderbots From Taking Over The World
It's just a short step from chatbots understanding our customer service enquiries on a website to rampaging Terminator-style assassin bots, right? And who is Sarah Connor in this scenario, protecting humanity from its own inventions? Well, she could be you, if you earn a degree in a liberal arts field like ethics or philosophy.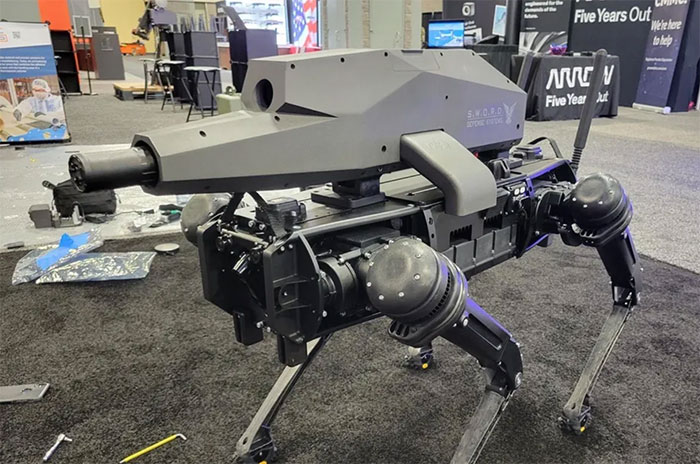 Robotics firms are building out crazy-capable new bots today, but it's down to experts in ethics and morality to help reign in how far they will go with autonomous hunter/killer machines.
3.
Making Sure Humanity Still Has a Home Online
It's not just the real world where people are threatened by modern technology. Sometimes, it seems like the internet is just too hostile for human habitation. Trolls, bullies, and pure toxicity makes it pretty unpleasant for adults… and downright damaging for children.
Normal Person + Anonymity + Audience = Total Jerk
Although it first appeared in a webcomic, the phenomena that psychologists later titled "The Online Disinhibition Effect" is both real and serious. It's down to liberal arts graduates with a sense of psychology and humanity to find ways to make online forums both wholesome and constructive again.
4.
Keeping Technology From Burning the Planet Down
The whole history of humanity consists of societies focusing so much on what they could do that they never stopped to think whether or not they should. Plenty of scientists who worked on atomic weapons had second thoughts after seeing the devastation of Hiroshima and Nagasaki. And failing to jumpstart the low-carbon economy will leave all of us feeling a little too toasty for comfort in the coming decades. That is, unless liberal arts graduates, who have a sense of history and proportionality, step up and make themselves heard.
5.
Leveraging New Technologies To Create Magnificent Art
Finding beauty in the commonplace is an eternal role for liberal arts majors. And although technology is mostly about beauty, there is definitely beauty and creativity to be found in what comes out of the tech sector.
Whether it's playing a song using only digital instruments downloaded to iPhones or using exercise location trackers to create drawings on maps by driving or running in certain patterns on the canvas of the world, liberal arts grads are making new kinds of art in the tech sector.
6.
Fighting Waves of Disinformation Through Moderation and Algorithms
Online information sources are a fantastic resource for getting news, looking up facts and figures, and staying up-to-date on developments in a fast-paced world. At least, they are until they are manipulated for personal or professional gain by disinformation campaigns. Algorithms are susceptible to these trends because they haven't been designed with enough input from liberal arts graduates who understand the history of propaganda and the techniques for fact-checking. Tech companies are hiring them in droves to deal with the misinformation issue.
7.
Keeping Artificial Intelligence From Amplifying the Worst Aspects of Ourselves
Speaking of algorithms, there have been a number of famous face-plants when it comes to socially sensitive subjects like race and gender. Amazon implemented what it thought was a masterful algorithm to sniff out job applicants with management potential, training it on their best and brightest current employees… only to find that it would only pick men, since it wasn't trained on a diverse population. Image recognition routines failed to pick up on Black faces because they were only taught white examples.
Liberal arts grads have the sense and the sociological perspectives to understand that facially blind algorithms can still implement systemic biases. And they have to insight and wisdom to help build AI to make a better world, not a faster version of the old world.
8.
Creating Content That Users Actually Want to Consume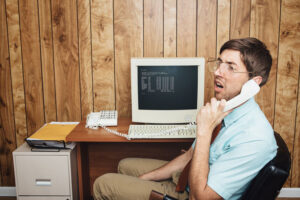 Tech companies have not been shy about getting into the media business lately. Everyone from Amazon to Apple have been booting up their own streaming media companies. But you can almost see those wireheads in the back office popping a vein when they start wondering exactly what they should be showing with all that bandwidth.
That's created kind of a renaissance in film and media production, which is a guaranteed employment act for liberal arts grads in film, drama, and writing for as long as people want to be entertained.
9.
Leading Technology Companies to the Next Level
You wouldn't know it from all the guys trying to pull up the ladder behind them, like billionaire investor and PayPal co-founder Peter Thiel, but the fact is a lot of the people at the helm of big Silicon Valley tech firms are liberal arts graduates themselves. Thiel, who studied philosophy, has gone as far as calling such degrees "…antiquated debt-fueled luxury goods." But how do you think he ended up running companies like PayPal and Palantir in the first place? The kind of vision and leadership qualities that major tech sector firms need only comes with the breadth and soft skills offered by a liberal arts degree.