<!- mfunc search_box_body ->

<!- /mfunc search_box_body ->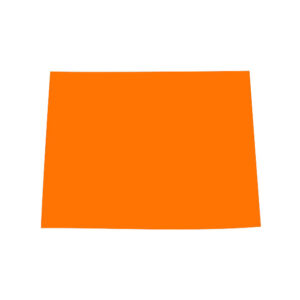 Wyoming has the fewest and farthest apart residents of any state. Rural communities face challenges that are vastly different from those of urban centers. Understanding and addressing these differences takes the kind of perspective that a liberal arts education will give students in Wyoming.
Almost half of Wyoming is owned by the federal government. National parks, monuments, forests, recreation areas, and historic sites cover a vast portion of the land from the Rockies to the High Plains. The environmental and social responsibility instilled by a liberal arts degree program is key to maintaining the integrity of these natural and historic treasures.
<!- mfunc feat_school ->
Featured Programs:
Sponsored School(s)
<!- /mfunc feat_school ->
Wyomingites who wish to work to preserve and improve the Cowboy State only need to enter a liberal arts program to contribute to the arts, the sciences, and the social sciences.
Become Part of the Film, Media and Performing Arts Scene in Wyoming with a Degree in Liberal Studies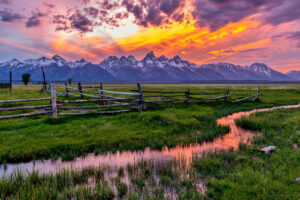 Some of Hollywood's biggest names have shot in Wyoming, including Quentin Tarantino working on "Django Unchained" and Ang Lee for "Brokeback Mountain," both films well known for Wyoming's beautiful backdrops playing a key role.
The Wyoming film office works to foster interest in Wyoming from filmmakers, television producers and advertising agencies. Thousands of unique locations and breathtaking American landscapes, not to mention support from the film office, draw film and media projects to the state. It all comes together to give film majors in liberal arts programs opportunities to work on projects big and small.
The Buchanan Center for Performing Arts in Laramie, the Center for the Arts in Jackson, and the WYO Theater and Whitney Center for the Arts in Sheridan are some of the state's venues for performing artists to showcase the talent that they honed at Wyoming's liberal arts colleges
Join the Scientific Community in Wyoming with a Degree in the Liberal Arts and Sciences
Researchers and institutions in Wyoming have long been studying ancient life. The fossil record in the area reaches back to the Precambrian period. Students who enter liberal arts programs where they focus on paleontology won't run out of source material to make new discoveries in Wyoming for a very long time.
After a competitive search, the National Center for Atmospheric Research picked Wyoming as the place for a state-of-the-art supercomputer that will transform research being done to understand the geosciences. At the NCAR-Wyoming Supercomputing Center in Cheyenne, advances in Earth systems sciences will be made that will have a lasting impact on society, with a better understanding of things like wildfires and solar storms that interrupt technology.
Armed with cutting-edge technology like this, Wyoming scientists who put in place the collaborative and analytical skills taught in liberal arts programs will be beyond ready to interpret data in new and creative ways.
How a Liberal Arts Education in Wyoming Can Prepare You to Work in the Social Sciences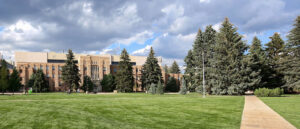 In Wyoming's social sector, skilled economists are needed to figure out the factors that will continue to allow tourism, mineral extraction, and agriculture to sufficiently drive the economy, which is no easy feat.
Environmental activists in Wyoming serve as the gatekeepers of the Grand Tetons and Yellowstone national parks, as millions of people from all over the world come to see these wonders every year, having positive impacts on the economy but potentially negative ones on the environment. Socially responsible liberal arts graduates are prepared to protect the natural beauty of the state.
With Wyoming losing people to nearby states such as Colorado and North Dakota thanks to their booming economies, Wyoming's public servants and leaders are eyeing ways to get people to return. One of the programs in place, Wyoming Grown, targets Wyoming natives who have left the state, enticing them to return for in-demand jobs. It's creative solutions like this that are needed for communities and economies in Wyoming to thrive.
No one is more skilled at solving challenging and complex problems in society than liberal arts graduates with a focus on the social sciences.
Colleges of Liberal Arts in Wyoming Offering Bachelor's and Master's Degrees
University of Wyoming Laramie, WY
The University of Wyoming is a public land-grant research institute in the Front Range of the Rocky Mountains. It was founded before Wyoming was even a state, in 1887. The university offers dozens of degree programs, including online liberal arts degrees, at undergraduate and graduate levels in seven colleges, one of which is its College of Arts and Sciences. The university has a small student-to-faculty ratio of 15:1 and state-of-the-art facilities, providing for an extremely valuable college experience.