<!- mfunc search_box_body ->

<!- /mfunc search_box_body ->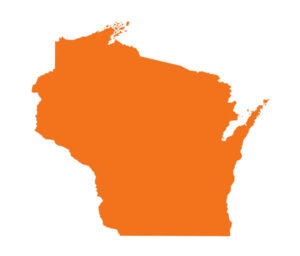 Wisconsin is the Goldilocks of states by many measures. It's the middle of the road in size, both by area and population. There are sunny hot months in the summer and snowy days in the winter, bustling big cities and rural small towns. There's even a close balance here between blue and red politics. It's not hard to find your place in Wisconsin. But unlike Goldilocks, liberal arts students don't just look for their comfort zones, they break down barriers and challenge themselves to think outside the box.
Wisconsin is a state that has been diverse since its very founding, with indigenous peoples and Europeans by way of both the colonies and Canada, and many African Americans, Asian Americans, and Mexican Americans making the state home in the 20th Century. And these days, Wisconsin is still a fusion of vibrant multiculturalism. A liberal arts education prepares students to do meaningful work to benefit diverse communities in powerful ways.
In the most basic sense, liberal arts programs teach students to think globally and to see things from many different perspectives. It's not just about learning a wide variety of academic subjects, it's also about expanding your perspective and social awareness.
<!- mfunc feat_school ->
Featured Programs:
Sponsored School(s)
<!- /mfunc feat_school ->
The paths of a liberal arts degree holder are as varied as the geography of the state itself, from the Great Lakes to the Mississippi River, forests to farms, Northern Highland to the southwestern region's Driftless Area. However, driftless is something that liberal arts graduates are not. By not being confined to a specific field but rather having an interdisciplinary foundation and transferable life skills, graduates of liberal arts colleges in Wisconsin can choose any number of directions, and then charge forward.
Become Part of the Film, Media and Performing Arts Scene in Wisconsin with a Degree in Liberal Studies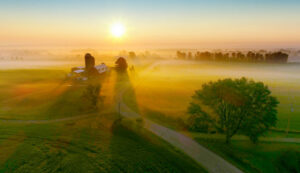 The Wisconsin Film Festival at the University of Wisconsin in Madison is held yearly to promote films from all around the world. The festival creators' goals are to expose college students to the global film community and spotlight the fact that cinema enriches the human experience. The state's leaders are also determined to make Wisconsin a more film-friendly place. This is not a community that takes film lightly. It understands the impact that graduates in the film and media programs of Wisconsin's liberal arts colleges can have on society.
Musical artists in Wisconsin take stage at the state's many music festivals, including Summerfest, Country Fest, and Eaux Claires. The Wisconsin Area Music Industry also hosts an annual awards show for Wisconsin artists. On the classical side, the Madison and Milwaukee symphony orchestras perform regularly. From performing arts centers to historic theaters, liberal arts students focusing on the performing arts have many options for finding an audience in Wisconsin.
Join the Scientific Community in Wisconsin with a Degree in Liberal Arts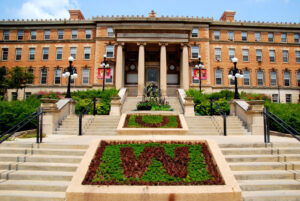 While there are countless private labs and research facilities throughout the state, the University of Wisconsin in Madison wears the crown for the most scientific activity. The university, which includes students and faculty from its College of Letters & Science, have been engaging in ambitious scientific work for decades.
Students pursuing liberal arts degrees at UW-Madison are instilled with the fearless and knowledge-seeking spirit of the university's "sifting and winnowing" saying, a metaphor for searching through the chaff to discover grains of truth. And UW-Madison students find this truth.
Teams at the Madison university were the first to derive and grow embryonic stem cells, discovered the biochemistry of vitamins A and D, made major advances in influenza and HIV research, solved some mysteries of cancers, advanced transplant technology and wound-healing techniques, and continue to research vaccines and brain development, among so much more.
The list of scientific breakthroughs in Wisconsin that have and continue to change the world goes on and on. Add to that list by starting a degree program at one of the state's colleges of liberal arts with an emphasis on the sciences.
How a Liberal Arts Education in Wisconsin Can Prepare You to Work in the Social Sciences
Public servants to bridge gaps between people with different political and cultural viewpoints… environmentalists to preserve the natural areas of the state's five distinct regions… and social workers who can understand the needs of a variety of communities and lifestyles. These are just a few jobs in the social sciences that exist for the betterment of Wisconsinites.
Wisconsin's economy is fueled by manufacturing, agriculture, and health care, all industries that are rapidly changing with advanced manufacturing, precision agriculture, and advances and necessary reforms to the health care system. In the age of automation, some struggle to regain their footing after job loss, and economists and policymakers with the kind of humanistic perspective that comes from having a liberal arts background don't fail to notice. It's not all handshakes and dollar signs for them, instead they get to work, looking for solutions like job retraining like job retraining programs.
Economists and policymakers in the state need to remain aware and adaptable as the world changes. Many already in those fields are taking the opportunity to return to Wisconsin's liberal arts colleges or earning online degrees to stay up on the latest that's happening in their fields.
Social scientists in any specialty who are educated at liberal arts colleges in Wisconsin are prepared commit themselves to the community and find creative solutions to complicated socio-economic problems.
Colleges of Liberal Arts in Wisconsin Offering Bachelor's and Master's Degrees
Alverno College Milwaukee, WI
Alverno College is a Roman Catholic liberal arts college that primarily serves women. Named the most inspirational school by Wall Street Journal/Times Higher Education and Wisconsin's most innovative university and a best value school by U.S. News and World Report, Alverno gets recognized nationwide.
Cardinal Stritch University Milwaukee, WI
Located in the suburbs of Milwaukee, Cardinal Stritch University is a Roman Catholic college with programs in business, education, liberal arts, leadership, nursing and the sciences, with artistic opportunities available for all students. The university follows its four Franciscan values: community, compassion, reverence, and peace.
Carroll University Waukesha, WI
Carroll University offers undergraduate and graduate programs in its College of Arts and Sciences. The Presbyterian liberal arts college founded in 1846 is Wisconsin's first four-year institution of higher learning.
Concordia University-Wisconsin Mequon, WI
As a Lutheran college, Concordia University Wisconsin is dedicated to helping students develop in mind, body, and spirit. Founded in 1881, the campus is one of eight in the Concordia University System.
Marian University Fond Du Lac, WI
Marian University is a Catholic college established in 1936. With an average class size of 13, Marian students work on cooperative, hands-on projects and blend theory and practice. Marian University has the lowest net tuition of Wisconsin's private colleges and universities.
Mount Mary University Milwaukee, WI
Mount Mary University is an all-women's college that incorporates creativity, social justice, and leadership into all of its programs. Mount Mary has been nurturing bold and brilliant women since 1913.
Saint Norbert College De Pere, WI
Saint Norbert College has been named one of the top ten Catholic liberal arts colleges in the country by U.S. News and World Report. The riverfront campus has a faculty member for every 14 students for a personalized educational experience.
Viterbo University La Crosse, WI
Established in 1890, Viterbo University is a Catholic institution with three colleges, including the College of Business, Performing Arts, and Leadership and the College of Engineering, Letters, and Sciences. The university offers state-of-the-art facilities and has a low student-to-faculty ratio of 11:1.