<!- mfunc search_box_body ->

<!- /mfunc search_box_body ->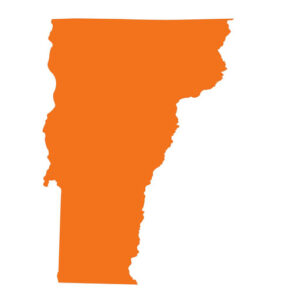 This is Vermont, the land of covered wooden bridges. There's no way not to connect a bridge metaphor to liberal arts colleges in the state. A liberal arts education bridges arts and sciences, leadership and learning, and a foundational, interdisciplinary education with the ability to focus on your field of choice.
Vermont is one of the smallest states in the nation and also has the smallest economy, but Vermont can do small well. In its close communities, Vermonters have one of the highest rates of volunteerism in the United States, with its residents frequently coming together to improve the lives of others.
That tight-knit feel, community engagement, and hands-on learning that Vermont is so famous for carries over into the classrooms of its liberal arts colleges with a low ratio of students to professors, commitment to social responsibility, and close relationships among classmates enhanced by open discussion.
Vermont finds its own way to add meaningful weight to the world, and not just with cheddar cheese, maple syrup, and Ben & Jerry's ice cream. Graduates of liberal arts colleges in Vermont are making impactful contributions to the arts, the sciences, and the social sciences.
Become Part of the Film, Media and Performing Arts Scene in Vermont with a Degree in Liberal Studies
Not only do liberal arts film and media students have a beautiful backdrop for their work, but they have a support system to get it off the ground.
The Vermont International Film Festival has been screening independent films from around the world for nearly 30 years. But VTIFF doesn't just wait around for 12 months for that one festival, they have events year-round. One of its programs, Made Here, is a competitive film festival dedicated only to filmmakers in the Northern New England states and Quebec, the perfect opportunity for liberal arts students who concentrate in film to throw in their hats and get their projects seen.
Along with folk art and drag shows, the state-supported Vermont Symphony Orchestra and the Sage City Symphony perform, among other performing arts organizations, making for a diverse array of showcased talent.
Liberal arts students who concentrate in the arts don't just have their creativity bolstered, but build the skills that they need to compete and flourish in the arts industry.
Join the Scientific Community in Vermont with a Degree in the Liberal Arts and Sciences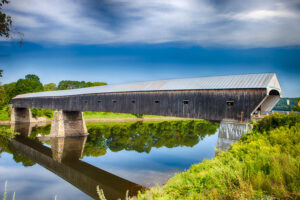 Life is a hot topic for scientists in Vermont. From bugs to plants to people, liberal arts graduates in Vermont are in an environment that values the variety and mystery of life.
Scientists at the Vermont Agriculture and Environmental Laboratory provide analytical support to the Department of Environmental Conservation to improve environmental management and protection.
Both laymen and biologists are active in contributing to the study of Vermont's many species. The Vermont Center for Ecostudies compiles a Vermont Atlas of Life, and crowdsourcing projects also get the community involved in observing the state's biodiversity.
Scientists are also making discoveries in the University of Vermont's state-of-the-art medical and environmental sciences labs.
At the Vermont Department of Health Laboratory, scientists and officials monitor the people of Vermont and the environment for threats to public health. At any given time, the lab is ready to respond to either disease or disaster.
To make meaningful contributions to this scientific community, college students can receive an interdisciplinary education from liberal arts colleges in Vermont that allows them to focus on a specific science with a liberal arts degree and get started on making an impact in the field.
How a Liberal Arts Education in Vermont Can Prepare You to Work in the Social Sciences
With jobs and income growth expected to straggle behind the rest of the country over the next few years, economists and policymakers have a job to do.
Conservationists in Vermont are needed to protect the pristine natural areas and dense forests, and historians preserve the state's historic sites and structures, including those 19th Century wooden bridges we were talking about but also places like Robert Frost Farm and the Calvin Coolidge Homestead District.
The people of Vermont are fairly healthy in comparison to the rest of the country, which means public health officials do important work to maintain that ranking.
Those who major in the social sciences at liberal arts colleges in Vermont are prepared to take on the state's social issues and obligations, no matter the challenge.
Colleges of Liberal Arts in Vermont Offering Bachelor's and Master's Degrees
Bennington College Bennington, VT
Bennington College offers hands-on classes taught by faculty who are practitioners in their fields. Bennington offers graduate-style academic advising, internships, and a highly engaged community of makers and practitioners.
Champlain College Burlington, VT
Champlain College is a small college founded in 1879. The main location overlooks Lake Champlain and the college has additional international campuses in Montreal and Dublin. Champlain has been named a "Most Innovative School" in the North by U.S. News & World Report.
Goddard College Plainfield, VT
Established in 1938, Goddard College is a progressive liberal arts college. Its focus is on education for real living, the integration of college life and community life, and educational opportunities for adults. The Plainfield campus is part of a college system that includes locations in Seattle and Port Townsend, WA.
Landmark College Putney, VT
Landmark College is a college exclusively for students who learn differently and may have learning disabilities, ADHD, autism, or executive function challenges. With a faculty member for every six students, the college uses a strengths-based model and teaches students the skills and strategies for life success.
Middlebury College Middlebury, VT
Founded in 1800, Middlebury College is a liberal arts college that holds the title as the first operating college or university in Vermont. Known as one of the "Little Ivies," the college is known for its progressive teaching.
Sterling College Craftsbury Common, VT
Sterling College is an experiential community that participates in intentional learning. The programs at Sterling focus on social justice, sustainable food, and ecological thinking and action with majors such as Environmental Humanities, Sustainable Agriculture, and Outdoor Education. It is one of nine colleges in the Work College Consortium.