<!- mfunc search_box_body ->

<!- /mfunc search_box_body ->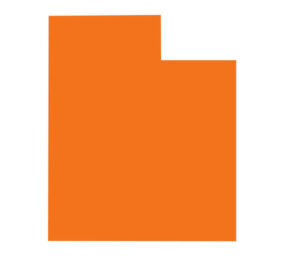 The humanities and sciences come together in Utah in ways that liberal arts students in other parts of the country can only dream about. A worldview informed by interdisciplinary studies is exactly what liberal arts colleges in Utah try to foster among their students.
Whether you're going to work at one of the many hot new IT jobs in Salt Lake City or pushing the boundaries of space exploration at Northrup Grumman in Ogden, you'll still be doing it with a unique appreciation for the sublime mountain and desert scenes around you and the arts that have grown out of it, from the first nations to the avant garde.
There's just something about those wide open places that fires up the imagination. History here has a way of making you think. Look out every day at the Great Salt Lake, and realize that it's only a tiny fragment of the massive Lake Bonneville that once covered the entire Western half of the state. Look up into the Front and think about the native tribes who have lived in those hills since the remnants of that great lake had become salts and marshes that are only distant, dream-like stories today.
<!- mfunc feat_school ->
Featured Programs:
Sponsored School(s)
<!- /mfunc feat_school ->
Those dreams still live here, fueled by the arts and sciences. And in some cases, those dreams have fueled both art and science themselves. The first successful human artificial heart was created here in 1982 by Dr. Robert Jarvik. Improbably-named Utahn Philo T. Farnsworth came up with more than 300 patentable inventions here, including a portable nuclear fusion generator… but he's better known for inventing that mainstay of modern American culture, the television.
Utah still has boundless opportunities and creativity on tap. You can unleash all of it through an online liberal arts degree or by attending one of the highly-respected liberal arts colleges in the state.
Become Part of the Film, Media and Performing Arts Scene in Utah with a Degree in Liberal Studies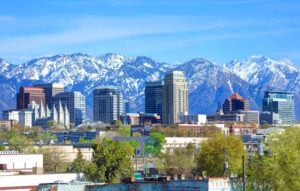 Colleges of liberal arts in Utah, up and down the Wasatch Front, are major contributors to the arts and cultural scene in the state. Westminster is a centerpiece of the friendly, funky Sugar House neighborhood and the vibrant area both thrives on the eclectic campus and inspires artists with scenes of magnificent and stark beauty in the nearby towering Wasatch Range. And it's hard to find any kind of arts and culture event in the state that doesn't involve a BYU graduate somewhere along the line!
If film is more your thing, it's hard to find more majestic filming locations than those in Monument Valley and the Bonneville Salt Flats. From the iconic thunderstorm outlining the towering obelisks in John Ford's She Wore a Yellow Ribbon to the place where Forrest Gump's cross-country run came to an end, Monument Valley is practically its own character in Hollywood.
Liberal arts colleges in Utah can also sample more traditional forms of the performing arts, like the world-class Shakespearean Festival in Cedar City. Ballet, symphony, and opera performances are centered in Salt Lake City, but Utahns appreciation of those arts mean tours can be found throughout the state. All of these venues give creative outlet for liberal arts grads, and even more opportunities to bring the magic of the performing arts to life from behind the scenes.
Join the Scientific Community in Utah with a Degree in the Liberal Arts and Sciences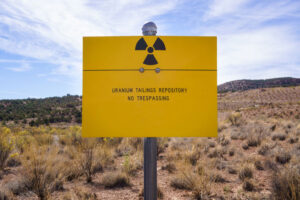 Deseret's motto is "Industry" and there's no shortage of research and scientific experimentation to go along with thriving commercial efforts here.
Mining has been big in the state since the mid-1800s. But the state is unique in connections between science and digging holes in the ground because it was here that some of the first significant strikes in radium and uranium were found. In the 1950s, this proved a big driver of American nuclear technology.
The state today has the Silicon Slopes to offer liberal arts grads with a focus on technology. Companies like Sandisk and Adobe, and the shadowy NSA Utah Data Center are all pushing the boundaries of science with help from graduates from Utah's liberal arts colleges.
How a Liberal Arts Education in Utah Can Prepare You to Work in the Social Sciences
Utah offers a unique opportunity for liberal arts students interested in the social sciences. The state has the lowest levels of income inequality in the United States, and ranks high in healthcare, governance, and education metrics. IRS data shows that the state leads the nation for charitable contributions, and the Corporation for National and Community Service found that Utahns are more likely to be community volunteers than citizens of any other state.
With more than half of Utahns identifying as Mormon, there are fascinating explorations to be made of the relationship between religion, social cohesion, and public welfare. The history of the development of one of the world's newest religious movements is easier to study here than anywhere else in the world.
Students studying for bachelor's and master's degrees in liberal studies in Utah are in the best position to answer age-old questions about religion and society in a state where both thrive.
Colleges of Liberal Arts in Utah Offering Bachelor's and Master's Degrees
Utah doesn't have the population to support a large number of liberal arts colleges, but the ones that are rooted here are high-quality and world-famous. You can launch a career or just satisfy your cravings for knowledge at either of these Salt Lake-area universities.
Brigham Young University Provo, UT
BYU has a big name as the largest and most prestigious Mormon university in the world. That global reach offers a lot of opportunities to both bachelor's and master's degree students in liberal arts degrees available in Utah, with dozens of different tracks and minors available to focus your studies. You can take courses that involve studies abroad, or spend your time diving into the extensive collections of culture and knowledge on campus in the Life Science Museum, Museum of Art, or Museum of People and Cultures. The school has produced creative talents like author Stephanie Meyer, actor Aaron Eckhart, and animator and director Don Bluth.
Westminster College Salt Lake City, UT
At Westminster, you don't have to choose between having a great career and a great life. The school emphasizes small class sizes, with 99 percent of classes having 29 or fewer students. The choose-your-own major option allows you to put together a bachelor's program that doesn't feel like a slog, but instead lets you explore the ideas and subjects you are most interested in. A balance of classroom education and learning by doing ensures you get a balanced liberal arts education here that you won't forget.