<!- mfunc search_box_body ->

<!- /mfunc search_box_body ->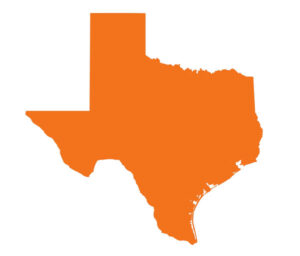 It's a big place with a big population and a big economy. Big companies are moving there. Big personalities are taking the stages. And big problems are begging to be solved by big minds.
We have a problem, yes, but also a solution. Houston (and everywhere else in the state for that matter) is being called to solve complicated and evolving problems as the state grows and transforms. Good thing for Texans, there is an enormous number of liberal arts colleges throughout the state educating students in the skills needed to handle constant change and to find creative solutions to complex problems for society.
From the hill country to the panhandle, East to West, Texans earning liberal arts degrees–either as traditional students just getting started on a personal and intimate campus or adults pursing online degrees to get ahead in their careers–are being prepared to do the work that will make meaningful and lasting improvements to lives in Texas.
<!- mfunc feat_school ->
Featured Programs:
Sponsored School(s)
<!- /mfunc feat_school ->
Become Part of the Film, Media and Performing Arts Scene in Texas with a Degree in Liberal Studies
After graduating with a liberal arts degree in Texas, film and media majors find a supportive environment in which to create their work and find an audience.
The Texas Film Commission, based in none other than the arts-filled Austin, puts in the work to make sure that the world knows that Texas is a premier production destination. Not just for film, but all media industries– we're talking animation, visual effects, video game and extended reality design, commercials, and of course television, too. Along with other resources and incentives, the commission connects media project producers with the talented film and media professionals who have refined their crafts and career paths at the state's colleges of liberal arts.
With vibrant arts and theater districts in every major metropolitan area in Texas and a thriving media production industry, liberal arts graduates who specialize in film, media, or the performing arts can't go wrong, and the life and career skills that the degree programs instilled will help them succeed no matter where in the world their careers take them.
Join the Scientific Community in Texas with a Degree in Liberal Arts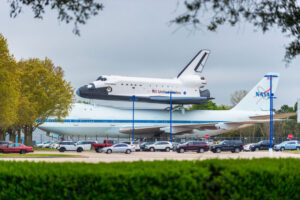 Scientists get their work off the ground in Texas, literally. The Johnson Space Center in Houston is NASA's center for human spaceflight. That's thanks in part to Rice University, a Houston research institute with a liberal arts program, which responded to then-President John F. Kennedy's call to action to turn the United States into "the world's greatest space-faring nation" by creating the country's first dedicated space science department in 1963. The scientists working in the test facilities and research laboratories have quite literally changed history.
The scientific and biomedical research studies continue to allow for a safer and better-informed human presence in space, including studying the risks of long-term flights and doing breathing-related research that is helping to make space walks safer for all the scientists orbiting the globe in the International Space Station.
Along with world-famous space centers and renowned research institutes, Texas' private sector is also employing scientists and researchers as the state that leads the country in industries such as aerospace, petrochemicals, energy, computers and electronics, and biomedical sciences–an area of study supported by not one but two Biosafety Level 4 (BSL-4) laboratories in the state. Employers recognize the advantage of hiring well-rounded liberal arts and sciences graduates with more than just the expertise of a single subject.
Scientists trained at the colleges of liberal arts in Texas don't just emerge with a deep knowledge of the subject, but with the creativity and collaborative and critical skills to interpret data in new ways and make advances as a team.
How a Liberal Arts Education in Texas Can Prepare You to Work in the Social Sciences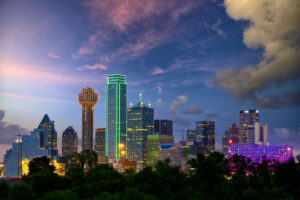 As people from out of state and out of the country come to Texas to take advantage of the state's relatively low cost of living and doing business and wide range of opportunities, Texas is seeing its demographics change. And while Texas has massive urban centers in Houston, Dallas, and Austin, the state is big (as we know) and that leaves many Texans living, often in poverty, in rural unincorporated areas that lack proper infrastructure.
Environmentalists can't wait any longer to get to work in Texas, the state that produces the most greenhouse gases in the country. Largely from coal power plants and the refining and manufacturing industries. These environmentalists will need to work together with economists, engineers, and entrepreneurs to find ways to reduce the state's impact on the globe. These efforts will, no doubt, include promoting wind energy throughout the state, a resource that Texas is not short on. Regardless of which task a social scientist takes on, they will need the strong sense of social responsibility that a liberal arts program promotes.
Colleges of Liberal Arts in Texas Offering Bachelor's and Master's Degrees
Abilene Christian University Abilene, TX
Founded in 1906 as Childers Classical Institute, Abilene Christian University offers residential and online undergraduate and graduate programs. Abilene Christian has received accolades from U.S. News and World Report for its first-year experiences, learning communities, service learning, and undergraduate research and creative projects.
Concordia University Austin, TX
Concordia University Texas is a regionally accredited liberal arts and sciences college affiliated with the Lutheran Church. In addition to traditional programs, CTX offers accelerated and online degrees for part-time and returning students. The college values vocation and lifelong learning.
Dallas Baptist University Dallas, TX
Dallas Baptist University is a Christian liberal arts college founded in 1898. The university integrates faith and learning to prepare students to go on to serve. DBU has campuses in Dallas, Plano, and Hurst.
Houston Baptist University Houston, TX
Houston Baptist University aims to develop students academically, spiritually, physically, and relationally. While the college is Baptist, various other world religions are represented in the diverse student body.
Howard Payne University Brownwood, TX
Howard Payne University is a liberal arts college on the northern side of Texas Hill Country. The Baptist-affiliated college fosters close connections among its students and faculty. Academic programs at HPU include business, humanities, music and fine arts, and science and mathematics.
Jarvis Christian University Hawkins, TX
A historically black college, Jarvis Christian College offers a liberal arts education. Affiliated with the Christian Church (Disciples of Christ), Jarvis Christian College is dedicated to scholarship and lifelong learning, service, integrity, respect, responsibility, and Christian ethics.
Our Lady of the Lake University San Antonio, TX
Our Lady of the Lake University is a Catholic liberal arts college known by locals as Lake. With residential, weekday, evening, weekend, hybrid, and online degree programs, the college serves traditional, transfer, and graduate students.
Paul Quinn College Dallas, TX
Affiliated with the African Methodist Episcopal Church, Paul Quinn College is the oldest historically black college west of the Mississippi River. The liberal arts-inspired urban work college offers a faith-based education that prepares students to lead and change the world with a focus on academic rigor, experiential learning, and entrepreneurship.
Rice University Houston, TX
Rice University is a research university near the Houston Museum District and Texas Medical Center. Students at Rice are dedicated to research, collaboration, and innovation. Ranked among the nation's top 20 universities by U.S. News and World Report, Rice has a faculty member for every 6 undergraduates in an environment that encourages close-knit communities and has a strong campus tradition.
Saint Edward's University Austin, TX
Founded in 1885, St. Edward's University prepares students to make a difference by striving to educate both their spirits and minds. The nationally ranked college operates in the Holy Cross tradition.
Schreiner University Kerrville, TX
Located in Texas Hill Country, Schreiner University is a Presbyterian college with over 40 undergraduate programs along with master's degrees in business and education. The personalized and holistic programs prepare students for meaningful and purposeful lives with broad skills and in-depth study of a specific subject.
Southern Methodist University Dallas, TX
Southern Methodist University is a center for global research in the liberal arts tradition. SMU offers small classes, ethical leadership and service opportunities, and hands-on research projects. While founded by the Methodist Episcopal Church and civic leaders, the university is nonsectarian in its teaching.
Texas Christian University Fort Worth, TX
Established in 1873, Texas Christian University is a research university affiliated with the Christian Church (Disciples of Christ). Texas Christian University approaches education with reason, intellectual inquiry, and scholarship. Students of many faith traditions attend TCU.
Founded in 1894, Texas College is a historically black college affiliated with the Christian Methodist Episcopal Church and United Negro College Fund. The college provides an atmosphere that inspires intellectual, spiritual, ethical, moral, and social development. The core values of the college include academic excellence, integrity, perseverance, social responsibility, tolerance, and community service.
University of Dallas Irving, TX
University of Dallas is a Catholic college founded in 1956 that offers bachelor's, master's, doctoral, and continuing education programs. The college has been recognized as one of the top 10 Catholic colleges in the West by U.S. News and World Report and one of the top 15 in the nation by Forbes.
University of St. Thomas Houston, TX
The University of St. Thomas a Catholic college in Houston. While committed to the religious, ethical, and intellectual traditions of Catholic higher education, the diverse student body includes people of all faiths, or none at all. The college prepares students for successful careers in fields such as medicine, education, business, and public administration.
University of the Incarnate Word San Antonio, TX
The University of the Incarnate Word is a Catholic institution founded in 1881. UIW ranks as one of the best schools for veterans and is the top faith-based university graduating Hispanic students with bachelor's degrees. It is the largest Catholic university in Texas.
Wayland Baptist University Plainview, TX
Founded in 1908, Wayland Baptist University pioneers standards in higher learning for Christian colleges. The challenging programs prepare students for lifelong learning and successful careers. The Plainview campus is a traditional, residential campus, but extension campuses serve working adults with evening and weekend schedules.