<!- mfunc search_box_body ->

<!- /mfunc search_box_body ->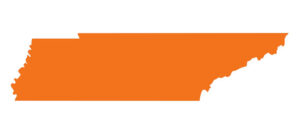 Tennessee is the Belle of the ball right now in the United States as people from all over the country are moving here chasing career opportunities and the dream of owning a home they can afford. The shifting dynamics of a growing state with new people brining in new wealth require socially responsible critical thinkers who are prepared to handle anything that comes their way. Economic change comes with its share of turbulence and those waters need to be navigated thoughtfully.
It's an exciting time for young adults to be entering college, and an ideal opportunity for those who want to switch or advance in their careers. To that end, online liberal arts degrees and adult studies programs serve traditional and non-traditional students here at the many liberal arts colleges found throughout Tennessee.
<!- mfunc feat_school ->
Featured Programs:
Sponsored School(s)
<!- /mfunc feat_school ->
Tennessee's diversified economy and diverse population would benefit from the work of artists, scientists, and public servants–or, as a liberal arts education would encourage, professionals who embody the values of all three.
Become Part of the Film, Media and Performing Arts Scene in Tennessee with a Degree in Liberal Studies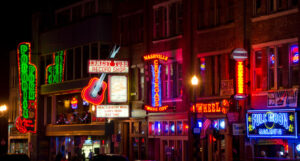 While music steals the show in Tennessee, it's not the only art form that flourishes in the creative atmosphere here. Art doesn't just exist in Tennessee; Tennessee exists for art. Storytellers in any medium find a place to tell their stories, from film to performing arts.
The state has shaped popular music in America, from rock to country to blues. The world's major music companies know that they must have a presence in Tennessee to flourish. The state is home to thousands of talented session musicians as well as some of the world's best recording studios, and you can be sure that a lot of refined their craft at the state's liberal arts colleges.
Filmmakers love Tennessee for its talent and its locations. Location scouts choose from distinct scenery and cultures in Tennessee's three regions–West, Middle, and East–and production and postproduction are made easy with sound stages in Memphis and Nashville and production facilities in Knoxville.
Artists who earn master's or bachelor's degrees in liberal arts look no further for a nurturing atmosphere to grow their skills and find audiences worldwide.
Join the Scientific Community in Tennessee with a Degree in the Liberal Arts and Sciences
Tennessee has become a state of scientific discovery and innovation. In fact, its name has found its way to the periodic table. Tennessine (Ts) was named for the state in honor of the work done at the U.S. Department of Energy-sponsored Oak Ridge National Laboratory, the University of Tennessee, and Vanderbilt University, the renowned liberal arts and research university.
Oak Ridge is a major contributor to the scientific community. Its focus is on solving problems in energy and national security. Scientific research at Oak Ridge revolving around environmental science, computing, nuclear science, and more has impacted the world, including work being done to better understand SARS-CoV. Vanderbilt University, its medical center, and vaccine center have had leading roles in developing COVID-19 vaccines.
University students and other scientists from industries and institutions in Tennessee are able to use Oak Ridge's cutting-edge research and development facilities, which include centers for building technology, molecular biology, computing, and carbon fiber technology, among others.
Joining in on this world-changing scientific community begins with a liberal arts program that teaches cross-disciplinary skills, analytical thinking, and innovation.
How a Liberal Arts Education in Tennessee Can Prepare You to Work in the Social Sciences
Growing populations are especially in need of skilled professionals and activists in the social sciences. As Tennesseans are adjusting to the influx of newcomers, the transplants are adjusting to life in Tennessee. Social science graduates from liberal arts colleges in Tennessee are able to examine situations from multiple perspectives and find creative solutions to ensure that residents have access to the resources that they need.
From social workers improving individual quality of life, to environmental activists working to protect life in Tennessee's eight ecoregions, to economists helping to assure that the changes in industry and population continue to have a positive economic impact, Tennessee is grateful for its social science specialists who got started in the halls of the state's liberal arts colleges.
Colleges of Liberal Arts in Tennessee Offering Bachelor's and Master's Degrees
Belmont University Nashville, TN
Combining a liberal arts and professional education, Belmont University has often won the title of "most innovative." The campus is a Christian community dedicated to learning and service with a Baptist affiliation. The university's College of Liberal Arts & Social Sciences equips students with the knowledge, skills, and spirit to succeed and remain lifelong learners.
In the foothills of the Smoky Mountains since 1930, Bryan College is a university that integrates Biblical teaching with the liberal arts. The college offers a residential undergraduate program with a 12:1 student-faculty ratio for students who want to be immersed in the campus community, as well as adult, professional studies, and graduate programs designed for busy adults to complete online.
Carson-Newman University Jefferson, TN
Carson-Newman is a Christian liberal arts college with a commitment to local and international service. U.S. News & World Report has named Carson-Newman a "great school at a great price." Carson-Newman strives for the comprehensive educational experience to prepare students for careers and promote academic, spiritual, and personal growth.
Christian Brothers University Memphis, TN
Founded in 1871, Christian Brothers University offers a liberal arts education in the Lasallian tradition. While the university is a Catholic institution, more than 30 religions are represented by the diverse student body. With the low 11:1 student-faculty ratio, the average class size is just 16. The university instructs students from all faiths and backgrounds in the values of faith, inclusion, service, respect, and social justice and fosters personal growth.
Cumberland University Lebanon, TN
Cumberland University combines the arts and humanities with a practical approach in their on-campus and online degree programs. Founded in 1842, Cumberland University is one of the oldest liberal arts universities in the South. With an average tuition that is 31 percent less than the national average, Cumberland offers affordable degree programs to prepare students for future careers.
Lee University Cleveland, TN
Lee University is a comprehensive college in the foothills of the Appalachians that has been named in the "top tier" of the best regional universities in the South by the U.S. News and World Report. While Lee University is one of the largest Christian colleges in Tennessee, it has a faculty member for every 15 students. It has consistently been growing in both its academic programs, faculty expertise, and student enrollment.
Lincoln Memorial University Harrogate, TN
Founded in 1897, Lincoln Memorial University was intended as a living memorial to Abraham Lincoln, who imagined "a great university for the people of this area" in the Appalachian Mountains. With an average class size of 14, the liberal arts college gives its students personal attention and encourages student relationships and lasting connections.
Lipscomb University Nashville, TN
Lipscomb University is a Christian liberal arts college. The liberal studies education and campus community create global citizens who are prepared for leadership roles. The college is committed to academic excellence and faith, and has small class sizes for individualized learning.
Tennessee Wesleyan University Athens, TN
Since 1857, Tennessee Wesleyan University has been offering students a liberal arts education with the goal of facilitating meaningful achievement. The degree programs prepare students for careers in business, science, education, and many other industries. TWU students are presented with service learning opportunities to develop as leaders. Traditional, returning, and graduate students are advised and mentored in meeting their academic goals.
Union University Jackson, TN
Union College is a Christian liberal arts college dedicated to being accessible and safe for all. It's the oldest institution affiliated with the Southern Baptist Convention, having been founded in 1823. For students living on campus, the college boasts particularly comfortable student housing with private bedrooms for every student. All freshmen are receiving financial aid. While remote learning doesn't come with a cozy bed, busy adults can choose from adult studies and online programs. Union College continues to be ranked highly in both academic quality and affordability.
University of Tennessee Southern Pulaski, TN
Founded in 1870 in Middle Tennessee, the University of Tennessee Southern is a liberal arts college, affiliated with the United Methodist Church. The liberal arts and sciences degree programs prepare students for careers and lifelong learning and promote global consciousness. Students are guided to grow personally, intellectually, spiritually, and socially.
Vanderbilt University Nashville, TN
Founded in 1873, Vanderbilt University is well known for its education and research. The university offers an immersive residential education committed to collaboration and academic excellence. Students participate in research projects with an interdisciplinary approach, and a majority of its students are enrolled in the College of Arts and Science. More than 500 student organizations allow for community engagement and connections.