<!- mfunc search_box_body ->

<!- /mfunc search_box_body ->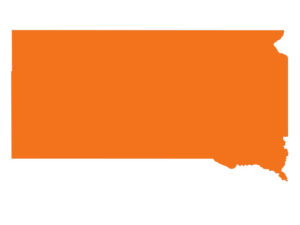 South Dakota is one of the least densely populated states in the country, and one of the largest in terms of space. It's not hard to see South Dakota as a metaphor for a liberal arts education itself.
South Dakotans looking to begin or further their education with a bachelor's or master's degree would feel right at home at one of the liberal arts colleges in the state, with small interactive classes and individualized learning experiences that hone skills in critical thinking, communication, and social engagement, among so many more.
<!- mfunc feat_school ->
Featured Programs:
Sponsored School(s)
<!- /mfunc feat_school ->
Liberal arts graduates are prepared to succeed in meaningful careers across diverse fields. While students fine-tune their focus to point them toward the futures they're planning for, the broad and foundational programs also grant them the flexibility to adapt to a constantly changing world. Business is booming in South Dakota, and employers recognize the benefits of hiring graduates with a strong liberal arts foundation.
Impactful work is being done on South Dakota's expansive plains, from biosciences to precision agriculture, filmmaking to public service, health care to tourism. Liberal arts graduates are active contributors to a thriving society.
Become Part of the Film, Media and Performing Arts Scene in South Dakota with a Degree in Liberal Studies
Liberal arts students and graduates with an interest in film and media will find plenty to keep them busy and learning in South Dakota.
Every year in September, filmmakers share their work at the South Dakota Film Festival, which showcases films either shot in or made by filmmakers from the Great Plains region.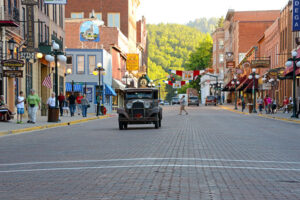 South Dakota's official support of filmmaking in the state is handled by the Department of Tourism's Film South Dakota, which exists to make it easy to produce in the state through services such as locating and helping to secure sites and providing information on production needs. Along with the attractive tax benefits in the state, the unique landscape of rolling prairies, buffalo herds, and gorgeous mountains have filmmakers flocking to South Dakota. In 1989, the Academy Award-winning film "Dances with Wolves" was shot in South Dakota, and it has a lot of company on the list of motion pictures filmed there, including the recent Nomadland released in 2020.
South Dakotans produce and attend performing arts events at theaters such as the Performing Arts Center in Rapid City and the Washington Pavilion in Sioux Falls. Often involving performing arts, the state also holds annual events celebrating its ethnic and historic heritage. These include Days of '76 in Deadwood and Czech Days in Tabor, along with St. Patrick's Day and Cinco de Mayo events in Sioux Falls.
Famous artists have come from South Dakota, including Harvey Dunn, who was known for his illustrations of scenes from frontier life; Oscar Howe, an innovative watercolor painter; and Terry Redlin, who painted rural landscape and wildlife.
South Dakota is a place that creates artists, and a place where artists can create, whether that's in the form of film, media, fine arts, or performing arts. Earning a bachelor's or master's degree from colleges of liberal arts in the state is the starting point of contributing to the beauty that abounds.
Join the Scientific Community in South Dakota with a Degree in the Liberal Arts and Sciences
South Dakotans in various scientific fields are doing important and game-changing work.
Research centers including the Center for Solid-State Electric Power Storage (CEPS) at South Dakota Mines, an engineering, science and technology university, have been funded by grants from the National Science Foundation and have the goal of creating new battery technology.
The state's Sanford Underground Research Facility works with particle and nuclear physics among other scientific fields. Unique to South Dakota, the facility's rock stability and depth allow scientists to conduct sensitive experiments that need to be shielded from cosmic rays.
In bioscience, South Dakota offers a strong infrastructure of facilities, research parks, and health-care systems and has a growing bio-based economy that includes health (with companies such as Sanford Health and Avera Health), agriculture, and renewable energy technology. The state advocates for advances in the bioscience field from public and private companies with a network of support programs, such as South Dakota Biotech, which connects experts and drives innovation.
Precision agriculture is also transforming in South Dakota, with advances in apps and equipment that utilize GPS and computer monitoring. This field is in its beginning stages and can only grow from here as more farmers learn to use and implement the technology effectively.
Liberal arts students who are skilled in collaboration and able to apply their knowledge across industry lines will be the perfect fit for a scientific community that has been doing just that, as evident from patents in ag-bioscience, surgical devices, and renewable energy systems.
How a Liberal Arts Education in South Dakota Can Prepare You to Work in the Social Sciences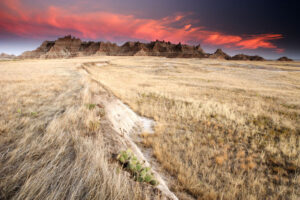 The population needs graduates from liberal arts colleges in South Dakota who specialize in the social sciences because the broad and comprehensive programs produce professionals who have a strong sense of civic responsibility and a keen understanding of the human experience.
Social workers educated in liberal arts programs are able to engage with people whose experiences are different from their own, as well as examine problems from others' points of view and engage with communities in meaningful ways. The Native American populations have unique needs, while the people in the population centers of Sioux Falls and Rapid city have their own. As family farming has declined, so has the populations in rural areas, and those changing demographics and lost economic opportunities are presenting problems of their own.
Conversationalists have a lot to conserve in South Dakota. From environmentalists concerned with the grassland biome that is home to wildlife including the near-threatened bison roaming the plains to historians and preservationists working to maintain the integrity of the state's historic sites, including the Lewis and Clark National Historic Trail and Mount Rushmore.
A social scientist–whether a public servant, economist, or activist–needs to be able to identify complex and diverse problems and come up with creative solutions, and there's no better place to learn how to do that than at liberal arts colleges in South Dakota.
Colleges of Liberal Arts in South Dakota Offering Bachelor's and Master's Degrees
Augustana University Sioux Falls, SD
With ties to the Lutheran Church, Augustana University is a selective, comprehensive liberal arts college founded in 1860. Most students live on campus, but Augustana also offers online graduate and continuing education programs for adult learners. While Lutheran values and faith blend into the learning experience, academic integrity is never compromised by bias toward a particular faith. Every full-time student at Augustana receives financial aid, whether merit- or need-based. To get involved in the student community, there are 100 social, academic, and service organizations and clubs on campus.
Dakota Wesleyan University Mitchell, SD
The educational experience at Dakota Wesleyan University is based on the values of lifelong learning, leadership development, faith exploration, and service to others. The United Methodist-affiliated liberal arts university has a small student body with a 13-to-1 student-faculty ratio so that each student is able to receive a personalized education. The programs focus on employability and recognize the importance of adaptability.
University of Sioux Falls Sioux Falls, SD
Affiliated with the American Baptist Churches, The University of Sioux Falls is a liberal arts university founded in 1883. The education offered by USF combines faith and learning to prepare students for careers as well as spiritual callings. Intimate classroom settings allow for an open exchange of ideas and experiential learning, and faculty members mentor and advise students. USF's focus for its students is on service to their careers, families, and community. Along with traditional degree programs, USF offers adult learners online and on-campus adult and graduate programs.