<!- mfunc search_box_body ->

<!- /mfunc search_box_body ->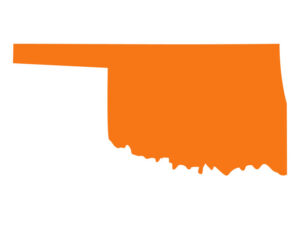 The wind isn't the only thing sweeping Oklahoma; ingenuity and prosperity are also racing through the state as the population and economy grows. OK, OK, all Rodgers and Hammerstein puns aside, Oklahoma is a state popular in its own right with people who have an eye for beauty, a mind for innovation, and a connection with culture. A transforming economy, diverse population, and well-performing university system are among the list of very good reasons to pursue a bachelor's or master's degree from one of the liberal arts colleges in Oklahoma, and that list is growing.
From the high plains to the low wetlands, the prairies to the Ozark Plateau, Oklahomans are watching as the state's atmosphere changes.
Oklahoma's government hosts the Quality Jobs program, which helps businesses expand and operate in the state with boosts such as tax incentives and grants. This package of invectives is especially designed for highly skilled and knowledgeable professionals, exactly the type that are produced from well-rounded and interdisciplinary liberal arts degree programs.
<!- mfunc feat_school ->
Featured Programs:
Sponsored School(s)
<!- /mfunc feat_school ->
Agriculture and oil industries are making space for aerospace and information technology, the state's average income is going up, and people are moving to cities like Tulsa and Oklahoma City from all over the world.
Many employees who suddenly started working from home during the pandemic have found themselves facing intriguing opportunities, including unanticipated chances to relocate and newfound possibilities to continue their education. Many remote workers have decided that now is the right time to finish college or work toward advanced degrees.
Oklahoma is an attractive place for employees working from home to pursue an online liberal arts degree. The state's Remote Quality Jobs Incentive Act is designed to entice employers who hire remote workers in Oklahoma, and a nonprofit group called Tulsa Remote offers remote employees quite a bit of cash, a $10,000 grant, to move to the city and buy a home.
Along with people already in the midst of their careers who need flexible and online class schedules, which Oklahoma's many liberal arts colleges offer, students just starting out will find the small, interactive classes and intimate community environments of liberal arts college campuses the perfect place to begin building their broad education that will allow them to succeed in a constantly changing world.
Oklahoma has a history that includes Native American tribes, pioneers, ranching families, and oil investors, and these heritages blend together for the unique character of the state. From indigenous peoples to families traced back to settlers to present-day transplants, Oklahoma is home to many different groups of people with many different ways of seeing the world, and such a population would benefit from liberal arts graduates who spend their college careers being taught to examine situations from multiple perspectives.
As one of the most affordable states to live in, Oklahoma is also home to some of the most affordable liberal arts colleges. Southern Christian University in Bethany, for example, is one of the most affordable accredited Christian traditional institutes, and has no out-of-state tuition, while financial aid and scholarships are widely available at most liberal arts colleges in Oklahoma.
There's no better time or place to get started on a traditional or online liberal arts degree.
Become Part of the Film, Media and Performing Arts Scene in Oklahoma with a Degree in Liberal Studies
Oklahoma provides the perfect setting for the creative spirit of a liberal arts degree student to thrive.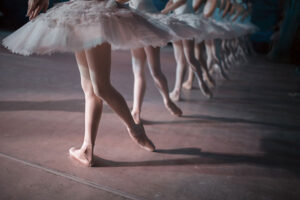 To say the least, it's a good time to be involved with film and media in Oklahoma. The brand-new Filmed in Oklahoma Act of 2021, created by a recent senate bill, offers a hefty rebate for filming in the state.
The film and TV sector is beyond busy in Oklahoma, and getting busier. Martin Scorsese and Brendan Frasier might be seen working on "Killers of the Flower Moon," and the series "Reservation Dogs" is being produced with a Native American cast and crew, among many other projects basing their operations in Oklahoma. The Oklahoma Film + Music Office encourages crew and talent to apply to studios big and small to get in on the action.
Film isn't the only art to come out of Oklahoma. Tulsa is one of the top music cities in the country, according to Rolling Stone, while pockets of jazz are thriving in the state. Oklahoma-born bands and musicians perform at the Norman Music Festival every year for the 3-day event. Culturally influenced art is made in Native American, Mexican American, and Asian American communities around the state. Oklahoma City's Festival of the Arts is one of the country's best fine arts festivals, and Oklahoma's museums such as the Philbrook Museum of Art in Tulsa also rank among the nation's top.
In performing arts in Oklahoma, the group of Native American ballerinas called the Five Moons–Yvonne Chouteau, Marjorie and Maria Tallchief, Rosella Hightower, and Moscelyne Larkin–wowed the world, while presently the Tulsa Ballet is one of the most renowned ballet companies in the United States.
Theater is alive and healthy in Oklahoma. The Oklahoma City Theatre Company, Carpenter Square Theatre, and CityRep are among many theater companies in the state and historic theaters such as Theatre Tulsa promote an active community theater scene. While Oklahoma City and Tulsa get a lot of attention as the state's most populous places and largest media markets, Lawton, Norman, and Stillwater are home to highly accomplished community theater companies.
Beginning a liberal arts education at one of the state's many liberal arts colleges with a concentration in film, media, fine art, or performing art is the first step toward being involved with the vibrant artistic communities of Oklahoma.
Join the Scientific Community in Oklahoma with a Degree in the Liberal Arts and Sciences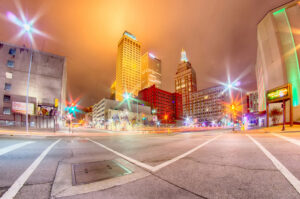 Oklahoma has long been a state of practical innovation. Many things present in our everyday lives originated in Oklahoma– the shopping cart, the parking meter, and voicemail technology, to name a few. The innovative thinking and practical skills that bachelor's and master's degrees from liberal arts colleges offer transfer to real-world settings like a charm, resulting in the kind of life-changing advancements that the Oklahoma scientific community is known for.
As a state with large reserves of natural gas and crude oil, scientists are needed to develop techniques and procedures to efficiently and responsibly extract these non-renewable resources. As important, they are tasked with increasing the amount of energy that can be produced by renewable sources such as wind, another one of the state's valuable resources. The share of energy created by wind power is increasing, but scientists who have been equipped to think of creative solutions to complex problems in their liberal studies programs are in high demand as the state transitions and adapts to a changing environment.
How a Liberal Arts Education in Oklahoma Can Prepare You to Work in the Social Sciences
As informed citizens and socially responsible individuals, liberal arts graduates in the social sciences trailblaze new ways to make positive impacts in diverse communities.
While the scientific community makes advances in transitioning to renewable energy, social scientists, such as environmentalists and economists, must figure out the best way to responsibly handle energy sources while being mindful of how much of the state's economy and population depends on it.
Social science activists in Oklahoma must have an open mind and broad background to navigate the needs of a wide range of populations. The needs of a rural community that may have been depressed by job loss in the oil sector are not the same as those of people in an urban center.
Much of Oklahoma is home to Cherokee, Choctaw, Chickasaw, Creek, and Seminole, along with many other tribes. This is a population that is faced with an entirely different set of challenges and issues. The state's Muslim and Jewish populations need a unique kind of support in the largely evangelical Christian Bible Belt. Effective social scientists must be able to cross cultural barriers and consider points of view that differ from their own backgrounds.
Responsible and compassionate work being done by liberal arts graduates in politics, social work, and public health have the potential to make meaningful improvements in the lives of those in Oklahoma.
Liberal arts students are taught how to see things differently.
It's not just humans who need social science specialists. The state has a dozen different ecosystems, in its mountain ranges and waterways, on its prairies and mesas. So much land and life benefits from environmental and ecological conservationists in Oklahoma. Much of the state is protected and public land, which includes nature parks, wildlife refuges, and protected regions such as the Tallgrass Prairie Preserve and Wichita Mountains Wildlife Refuge, as well as the oldest and largest national forest in the South, Ouachita National Forest. Historians are also working to preserve American and Native American historic sites and memorials, such as the Trail of Tears.
Responsibly protecting and improving the lives and land of Oklahoma starts with a strong foundation in the liberal arts.
Colleges of Liberal Arts in Oklahoma Offering Bachelor's and Master's Degrees
Bacone College Muskogee, OK
Bacone College is a liberal arts college that has historically served Native American students, offering a holistic educational experience that empowers graduates with the skills and knowledge to become transformational leaders. The college's Division of Liberal Arts promotes the appreciation of the arts and humanities while enabling critical thinking, good communication, and intellectual ability. Within the division, degree concentrations include English, interdisciplinary studies, and communications.
Oklahoma Christian University Edmond, OK
Founded in 1950 by members of the Churches of Christ, Oklahoma Christian University offers a religious-based liberal arts education. Faculty includes NASA scientists, best-selling authors, and Oxford-trained theologians. Classes are small with a 13:1 student-faculty ratio and an emphasis is placed on students' spiritual lives.
Oklahoma City University Oklahoma City, OK
Founded over a century ago with ties to the United Methodist Church, Oklahoma City University educates students with a focus on creativity. Within the university's Petree College of Arts and Sciences, there are degree programs in everything from religion to game design and animation. The average class size for freshman students is just 17, reducing even further to 13 for upperclassmen.
Oral Roberts University Tulsa, OK
One of the largest Christian colleges in the world with a multicultural student body, Oral Roberts University places an emphasis on a spirit-based "whole person" education that includes growing in faith. ORU offers over 100 majors to choose from either on the futuristic, art-deco campus or online. Students are given real-world projects and practical assignments and learn from mentoring and internships to prepare them for successful leadership roles.
Southern Nazarene University Bethany, OK
Southern Nazarene University operates as a service of the Church of the Nazarene. The liberal arts college was founded in 1899 and combines faith with learning. In addition to traditional classes on campus, SNU offers online degree programs designed for busy adults to continue and complete their education. The university strives to prepare its graduates for academic, professional, and spiritual success.
Southwestern Christian University Bethany, OK
Established in 1946, Southwestern Christian University offers academically rigorous programs while fostering spirituality. Its degree programs are geared toward preparing students for scholarship, spirit, and service in hopes that graduates go on to positively impact the world. SCU claims that it's the most affordable accredited Christian traditional institute in Oklahoma, with no out-of-state tuition. Students choose classes from nine academic departments including the departments of Humanities and Sciences, Creative Arts, and Social and Behavioral Sciences. Along with traditional classes, FLEX and online programs are designed for working students who want small classes with personal attention from their instructors. Graduate degrees are offered in ministry, theology, and Christian leadership.
University of Tulsa Tulsa, OK
The University of Tulsa, in existence since 1894, is a student-centered university with a low student-to-faculty ratio of 11:1 and a commitment to support students in all of their needs. The university places importance on students being immersed in the college community, whether on campus or online, with over 200 student organizations. TU's Henry Kendall College of Arts and Sciences offers liberal arts programs that challenge and expand students' minds and prepare them to find creative solutions to complicated problems, engage with diverse communities, and meaningfully contribute to society.