<!- mfunc search_box_body ->

<!- /mfunc search_box_body ->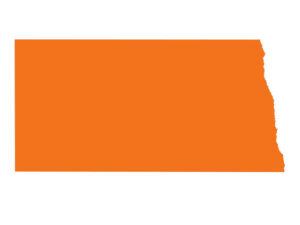 Graduates of the liberal arts colleges in North Dakota begin their careers in an atmosphere of opportunity. The state has one of the lowest unemployment rates as well as one of one of the highest job creation rates in the country. Couple that with the fact that liberal arts graduates experience great job placement rates, and North Dakota is clearly the place to be.
The interdisciplinary nature of a bachelor's or master's degree in liberal arts integrates ideas and ways of thought in a way that prepares students for success in a changing world.
<!- mfunc feat_school ->
Featured Programs:
Sponsored School(s)
<!- /mfunc feat_school ->
North Dakota is a place to look both toward the future, with technological innovation and growth, and toward the past, with indigenous and immigrant histories as well as geological and life science prehistories. In his book "The Humanities and the Dream of America," Geoffrey Harpham writes, "The scholarly study of documents and artifacts produced by human beings in the past enables us to see the world from different points of view so that we may better understand ourselves."
While agriculture and natural resources are what North Dakota is largely known for, technology is also a major player in the state's economy, along with up-and-coming industries.
The small-town charm of North Dakota, from walkable neighborhoods to revitalized "Main Streets," is the perfect atmosphere for college students to collaborate and be involved in their communities while also receiving individual learning experiences and participating in interactive classes in their liberal arts degree programs.
Become Part of the Film, Media and Performing Arts Scene in North Dakota with a Degree in Liberal Studies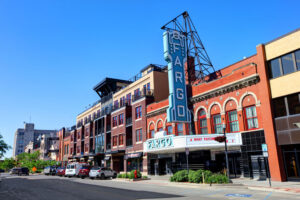 You can't think Fargo and not think film.
The wide-open landscapes inspire spectacular visual media, and the terrain is the ideal backdrop for many genres of film. The nonprofit organization NDstrong is a supportive resource for liberal arts students concentrating on film and media. They host a directory of individuals active or just getting involved in the industry throughout the state in all categories of the process, from post-production to props to acting. NDstrong aims to provide chances for hands-on film and media experience.
North Dakota has a rich arts atmosphere, from fine arts to performing arts. Local arts councils advocate art throughout North Dakota communities as well as initiatives like the Artists on Main Program, which involves funding and assistance to develop and install art in small city centers. The Plains Art Museum and the North Dakota Museum of Art display pieces from artists from the Northern Plains as well as all over the world. North Dakota's symphony orchestras such as the Bismarck-Mandan and Fargo-Moorhead perform and also offer educational programs in the community. Performing artists with a strong sense of community engagement… What could be better suited to a liberal arts student specializing in performing arts?
North Dakota performers and fans enjoy shows like concerts and theatrical productions at venues such as the Chester Fritz Auditorium and the Empire Arts Center in Grand Forks, comedians and Broadway shows at the Bismarck Civic Center, and film screenings at the art-deco Fargo Theatre. The state has much to offer the artist earning a bachelor's or master's degree in liberal arts.
Join the Scientific Community in North Dakota with a Degree in Liberal Arts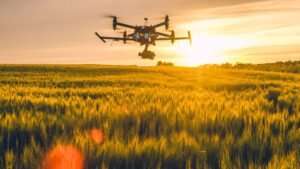 North Dakota is no stranger to scientific discovery. The incredible geological history of North Dakota has researchers making findings in paleontology to petroleum. The state has been home to two NASA astronauts, James F. Buchli and Richard Hieb, and is renowned in its work in the aerospace sector. Students who focus on science at liberal arts colleges in North Dakota are a part of a distinctive landscape of scientific advancement.
Fossils frequently found in North Dakota, like a petrified tree stump discovered by undergraduate students that could only have existed in subtropical climates and swamps, let scientists peer back into prehistoric time and make meaningful contributions to humanity's wealth of knowledge about the past.
Students earning bachelor's and master's degrees in liberal arts in North Dakota are able to apply their analytical thinking skills to discoveries and innovations, creatively interpret data, and connect ideas in the scientific community.
Work being done in precision agriculture in North Dakota is transforming farming as we know it, bringing in technology like drones and apps to improve production and quality. North Dakota's uncongested skies are also the place for drone development. The state has one of the very few FAA test sites for conducting research in autonomous systems in an effort to integrate unmanned aircraft systems into the national airspace system. North Dakota's scientists and researchers are also hard at work improving ways to responsibly harness the state's natural resources, including oil, coal, natural gas, biofuels, wind and solar, in a rapidly changing environment.
The University of North Dakota, who's College of Arts and Sciences is one of the best liberal arts colleges in the state, is a Carnegie Doctoral Research Institution. Students are a huge part of the research in health sciences, environmental protection, and aerospace engineering, among many other projects.
How a Liberal Arts Education in North Dakota Can Prepare You to Work in the Social Sciences
Native American tribes contribute to North Dakota's unique population, along with Norwegian, Icelandic, and German immigrant communities and Americans moving across state lines for the possibilities that North Dakota provides. Both Bismarck and Fargo are quickly growing, as people are attracted by North Dakota's safety, healthcare, and quality of life. While a large percentage of the population lives in Fargo and Bismarck, rural and tribal communities are well established in North Dakota and face issues that are different from those in the population centers. In addition, the state is also a top resettlement location for refugees.
A diverse community needs liberal arts students who are skilled in examining social situations from different points of view and identifying a wide variety of needs that are particular to each group.
North Dakota's population needs social workers skilled in solving problems from the perspectives of people with backgrounds different from their own, but also public health professionals who can examine health disparities in rural and tribal communities, and public servants who can identify ways to make a positive impact in varying communities. It also needs historians, activists, and sociologists who can help preserve the vibrant indigenous and immigrant cultures and advocate for cultural awareness. All of these needs can be met by the work of socially aware and responsible liberal arts graduates who concentrate in the social sciences.
Colleges of Liberal Arts in North Dakota Offering Bachelor's and Master's Degrees
University of Mary Bismarck, ND
While the University of Mary is a Catholic college deeply rooted in Christian values, it welcomes students from all different backgrounds. The liberal arts college offers mentorships and internships and places a focus on serving humanity. The academic programs are designed for professional success that is enriched by the liberal arts, with over 96 percent of graduates either finding jobs or continuing their education within 6 months of completing their degrees. In addition to small, personal on-campus classes, the college also has online degrees available and is one of the most affordable liberal arts colleges in the country with ample financial aid opportunities, making it accessible for all.
University of North Dakota Grand Forks, ND
The University of North Dakota strives to provide undergraduate students with a strong liberal arts foundation at its College of Arts and Sciences. The college offers classes in fine arts, humanities, math, science, and social science, along with special departments such as forensic science and pre-health programs designed to prepare students for professional health schools. While the university is the largest in the state, the average class size is just 24 students. The university puts a priority on ensuring its students become informed citizens with a sense of social responsibility and transferable skills.