<!- mfunc search_box_body ->

<!- /mfunc search_box_body ->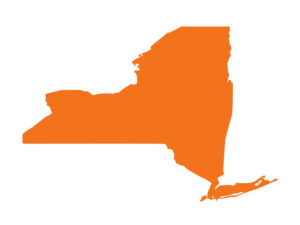 A bachelor's or master's degree in liberal arts is for people who ask questions and seek answers about the world. People who study liberal arts are thinking types, well-rounded and interested in the kind of educational experience that will give them perspectives informed by the arts and humanities, history and sociology, and the sciences.
Whether you're graduating high school and looking to pursue your bachelor's in liberal arts, or whether you're an experienced professional looking to earn your masters' and expand your horizons, earning a degree in liberal arts is an exciting venture that comes with a lot of freedom and flexibility, both with the topics you'll study and with the career paths it can prepare you for.
New Yorkers appreciate variety. From the bustling corporate offices of Manhattan to the arts scene in Saratoga, from the energy industries of Rochester to the environmental efforts in the Adirondacks, each area of New York offers its own microcosm of culture and a different way of looking to the future.
<!- mfunc feat_school ->
Featured Programs:
Sponsored School(s)
<!- /mfunc feat_school ->
Pursuing a liberal arts program allows you to explore enough topics and fields, potentially narrowing your focus to one concentration to any number of diverse focus areas, from the arts or film and media to the sciences and even data analytics. In a state so dynamic, a degree in liberal arts can allow you to explore all that New York has to offer.
Become Part of the Film, Media and Performing Arts Scene in New York with a Degree in Liberal Studies
Manhattan is of course known for its scene on Broadway, its art galleries, the House of Blues, and underground comedy clubs, and you don't necessarily need to be a performer to love and appreciate these places and to dedicate yourself to their development.
When the COVID-19 pandemic hit, the arts in particular—and not just in New York City, but in all areas of the state—required innovative thinking and adaptability to stay afloat, and even now the arts in New York are finding all new audiences thanks to streaming performances, and even more open-air performances.
In the Ditmas Park area of Brooklyn, musicians took to jamming from their porches and belting from gardens, a tradition that is now here to stay with the Artmageddon art and music festival. A degree in liberal studies gives you the ability to think for yourself and be a lifelong learner.
With galleries like The Shed reopening their doors in-person and maintaining their presence online, positions in the fields of communications and marketing offer opportunities for liberal studies majors to apply their multifaceted skillset. Use your degree in liberal studies to think outside the box when it comes to entertainment; several New York-based news and entertainment companies are often looking for podcast producers as well as videographers. In a dynamic setting, the arts scene needs dynamic thinkers.
While New York City often steals the spotlight, those with a degree in liberal studies who are looking for a smaller setting can still find opportunities in the arts upstate. Ithaca, the home of both Ithaca College and Cornell, has several theatres and art galleries. Become a development manager and help with fundraising, or help one of these entities reframe their mission and achieve their vision of sharing performances with the public, or even work in film production in one of these areas.
Even smaller cities like Oneonta and Glens Falls offer opportunities in the arts, as they attract independent artists looking to form and join cooperatives. In Saratoga Springs, artists gather with the mission to enrich the area's region by enhancing their arts scene.
Many of these smaller cities need effective communicators and thinkers, who can gather, organize, and implement the systems that allow these artists to collaborate and share their art with others.
Join the Scientific Community in New York with a Degree in Liberal Arts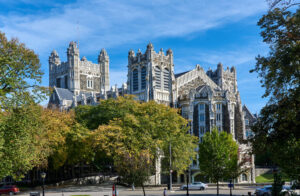 Exciting things are happening in New York City and beyond, particularly when it comes to the life sciences. The COVID-19 pandemic put New York front and center for studies not just related to the disease itself, but to the pandemic response.
New York institutions are seeing an uptick in National Institutes of Health funding, paving the way for laboratories around the city to attract new talent. A degree in liberal studies can allow you to merge science-based industry with both fundraisers and the public. Your communication skills and ability to see the big picture will allow you to help these companies rebrand themselves, share their findings, work in operations and management, or write grants. 
New York is also renowned for its state schools:
The Adirondack mountains are a unique and cherished state treasure, with organizations like The Adirondack Council and the Nature Conservancy of the Adirondacks  working to preserve the integrity of the High Peaks Region's pristine waters and rare ecosystems.
New York, with its plethora of organizations and institutions, all of which operate the state's varied socioeconomic, geographic, and cultural settings, is a scientific community that demands adaptability. Having a skillset that is applicable to many areas is essential; effective communication, the ability to take initiative, and the ability to understand how science and humanity work in harmony, are all skills that the New York science scene demands right now. A liberal arts education will prepare you to enter these exciting prospects, and it will allow you to be apart of the movement to protect the people and preserve the environment of the state of New York.
How a Liberal Arts Education in New York Can Prepare You to Work in the Social Sciences
New York City, in addition to being known for its arts and sciences, is also known for its nonprofits and dedication to the social sciences. The state of New York has over 90,000 non-profit organizations, generating over $250 billion in annual revenues—not surprising in such a state so sprawling, diverse, and publicly aware.
Many of these organizations work to educate the public about social inequities and work to make our world more diverse and inclusive. For instance, the YMCA of Greater New York hosts a series of virtual roundtable discussions to promote social justice in communities statewide.
If you're interested in social activism, a liberal arts bachelor's or master's with a concentration in the social sciences can prepare you to contribute, or just learn about, the many social movements happening across the state.
In a post-pandemic recession, a liberal arts education in the social sciences can also prepare you to work in economic development. New York has integrated several initiatives to improve economic development, from their Minority and Women's Business Development (MWBD) certification process to its many Regional Economic Development Councils. A liberal arts education allows you to think creatively about how communities, from urban to rural, from the Finger Lakes region to Westchester County, may engage in regional development and adapt to the changing times.
Colleges of Liberal Arts in New York Offering Bachelor's and Master's
Alfred University Alfred, NY
Within its College of Liberal Arts & Sciences, Alfred offers two undergraduate degrees that are unique to this school and ideal for the curious and highly motivated student. Their Individually Structured major allows students the opportunity to build their own academic program from the catalogue of liberal studies, so long as their desired plan of study is not already offered by the school. For students who want to take courses across disciplines but are not yet sure how specifically they want to apply their varied learning, a major in Interdepartmental Studies allows them to study the liberal arts without siphoning themselves to one specific discipline.
Cazenovia College Cazenovia, NY
Cazenovia prioritizes small class sizes and experiential learning—that means getting to know your professors closely and practicing real-world application of your major in a supportive setting. Their BA in Liberal Studies is one of their most customizable programs, as it allows students the freedom to choose from a wide variety of elective courses and to prepare for a variety of professions. Most students use Cazenovia's undergraduate liberal studies program to prepare them for the intellectual and academic demands of graduate school, so this program is ideal for those who are pursuing a career that requires a master's.
New York University New York, NY
The mission of NYU's BA in Liberal Studies expresses that their students explore multiple disciplines in order to become globally-engaged thinkers. You'll be in classes of no more than 25 students, and much of the seminar work is heavily discussion-based; while you'll be at a large school that offers a plethora of courses, internships, and possibilities in a world-renowned city, you will also receive the individualized support and attention needed to succeed and find community in the Liberal Studies program. NYU also offers a Global and Liberal Studies minor, ideal for those looking to join the Peace Corps or work in international relations.  
Syracuse University Syracuse, NY
Looking for an online option? Syracuse, a university that is world-renowned for its research and distinguished faculty, offers working professionals and those needing a flexible learning experience the opportunity to earn a BA in Liberal Studies completely online. While most coursework can be completed on your own time, many professors offer optional, virtual seminars so that you can still connect with your classmates and receive live support.
According to The New York Times, graduates of Utica College are in the top third of earners nationally—no surprise, given their commitment to innovation and experiential learning. A degree in liberal studies prepares you to work in a variety of fields and high-earning professions, and Utica's small student-teacher ratio (11:1) can help you harness your full potential.