<!- mfunc search_box_body ->

<!- /mfunc search_box_body ->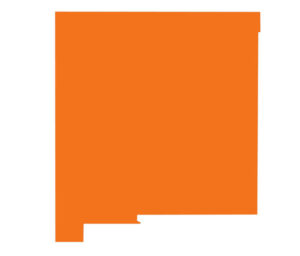 New Mexico's rich multicultural history makes it a melting pot of ideas and creative expression. It's one of only six majority-minority states with large Latino, Hispanic, Native American, and European populations bringing traditions together to create a unique atmosphere that graduates of liberal arts colleges can thrive in.
Traditionally, New Mexico's economy has been reliant on oil and gas production, ranching, and railroad transportation, but has shifted to tourism with the travel industry accounting for billions of dollars in revenue. Becoming a successful tourist destination is no easy task and walks a fine line between promoting and sharing its vibrant culture and irreversibly transforming its character. To be done well and to maintain New Mexico's cultural integrity, it will take the kind of creative and adaptable thinking that liberal arts colleges in New Mexico are known for teaching. It also takes a unique ability to examine the situation from different points of view, which is also a centerpiece of a liberal arts education.
Economic incentives for businesses in the state are mostly based on job creation as the unemployment rate remains stubbornly high. Through tax credits and technical assistance to aid in job and business growth, the state government hopes to stimulate the economy. Often, a complicated problem requires an elaborate solution. Liberal arts students are encouraged to have original thoughts that lead to original solutions, and to take risks and try new things, which is necessary in this unique economic environment.
<!- mfunc feat_school ->
Featured Programs:
Sponsored School(s)
<!- /mfunc feat_school ->
Where there is a problem, there is an opportunity to solve it. And students earning online degrees from liberal arts colleges in New Mexico are gaining a broad education that can be the foundation for that positive change.
Become Part of the Film, Media and Performing Arts Scene in New Mexico with a Degree in Liberal Studies
The cultural character of New Mexico lends itself spectacularly to various art forms. Liberal arts students with a concentration in the arts are in the right place.
Santa Fe is a haven for artists and a destination for art lovers from all over the world. The city is full of art galleries, artist colonies, and art museums. For performing arts, Santa Fe also hosts the Santa Fe Chamber Music Festival. It's also home to the Santa Fe Opera, which holds performances at Lensic Theater. Albuquerque is also a place for the arts to thrive. Hundreds of performing arts events and art showcases are held in the city at venues such as the National Hispanic Cultural Center, Roy E. Disney Center for the Performing Arts, and Popejoy Hall.
New Mexico strongly encourages film production in the state, with incentives for media companies to invest here and use local businesses, crews, and talent. The programs implemented by The New Mexico Film Office bring millions of dollars to the state every year and create jobs for people who have graduated from New Mexico's liberal arts colleges with concentrations in film and media. Thanks to these incentives along with the diversity of the landscape, New Mexico has been and will continue to be a popular filming location for TV and movies, from Westerns to action movies to popular drama series.
Netflix has chosen New Mexico as its production hub, expanding its ABQ Studios in Albuquerque. The streaming media company has committed to spending $1 billions on productions in the state over the next decade, and the move is expected to create 1,000 production jobs, perfect for liberal arts graduates ready to begin their careers in film and media. NBCUniversal also opened a studio there. There will be no shortage of jobs in film production for New Mexico liberal arts grads with bachelor's or master's degrees in the arts.
Join the Scientific Community in New Mexico with a Degree in the Liberal Arts and Sciences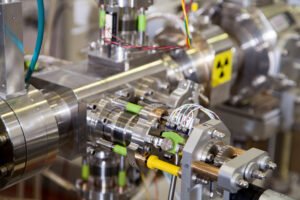 New Mexico is home to a scientific community renowned for innovation. It has many research institutions including three national laboratories and three research universities. New Mexico's labs are known for their scientific breakthroughs. Los Alamos National Laboratory focuses on national security and is involved in scientific experiments involving applied physics, materials science, biology, chemistry, superconductivity, quantum information, environmental science, energy systems, and engineering applications.
Scientists at Sandia National Laboratories work on nuclear weapons, defense systems, energy and climate, and security. The Air Force Research Laboratory works on directed energy and space vehicles.
Without a higher education, none of this work would be possible, and it all starts with a liberal arts degree with an emphasis in the sciences. Naturally, many scientists at these labs are PhD holders, and liberal arts graduates are accepted into graduate programs at a higher rate than average.
Institutions in New Mexico are also at work in the biosciences, including a cluster of over 100 companies in Albuquerque that specialize in things like pharmaceuticals, such as a branch of Johnson & Johnson and Cardinal Health. New Mexico is also home to The National Center for Genome Resources, dedicated to improving human health and nutrition, the Biomedical Research Institute of New Mexico, an institution for research programs to promote advances in medical diagnosis and treatment for the Veterans Administration, and so many more.
Scientists are also needed to examine looming problems that the state faces. Rich in natural resources, unfortunately it's a major producer of greenhouse gases due to its oil and gas industries. With greenhouse gas emissions showing to be even higher than predictions, New Mexico is in dire need of innovative thinkers to contribute to the solutions.
Whether you're interested in the defense industry, biosciences, or environmental sciences, New Mexico is ground zero for liberal arts graduates to begin making their meaningful contributions to the scientific world.
How a Liberal Arts Education in New Mexico Can Prepare You to Work in the Social Sciences
As one of the poorest states in the United States, New Mexico is deeply in need of bright minds educated by the state's liberal arts colleges to contribute to the social sciences sectors such as public service and social work, to focus on improving the lives of those in underserved communities. The state has one of the highest unemployment rates and one of the lowest household income averages in the country, and that's not a problem that will correct itself. New Mexico also ranks poorly in the quality of primary and secondary education, needing changes in public education spending and programs. Graduates with bachelor's or master's degrees in liberal studies are well known for trailblazing new and creative ways to make a positive change in society.
The same issue that the scientific community is confronted with are also on the agenda for those in the social sciences. The state's government is searching for policy changes that can mitigate the greenhouse gas emissions. Whether things like regulating industrial emissions, promoting renewable energy, or incentivizing electric vehicles will work depends on how well public servants research, examine, and present the solutions. 
The ability to creatively problem-solve and think outside of a narrow scope is a big part of what you'll pick up from a liberal arts and sciences education.
New Mexico will benefit from new minds in policymaking, sociology, and environmental conservation, along with other social sciences. Graduates with bachelor's or master's degrees in liberal arts with a strong sense of social responsibility are needed to join the activists and public officials in New Mexico working to make a meaningful impact on the community.
Colleges of Liberal Arts in New Mexico Offering Bachelor's and Master's Degrees
St. John's College Santa Fe, NM
While the Santa Fe campus opened in the 1960s, St. John's College is purportedly the third oldest university in the United States with a long history of traditions and a goal of creating great thinkers. Despite the name, the liberal arts college has no religious affiliation. St. John's places an importance on inquisitiveness, open dialogue, and the study of original texts of foundational works. Its students are taught to speak articulately, read attentively, and think creatively.
Eastern New Mexico University-Main Campus Portales, NM
Eastern New Mexico University wants its students to feel like family. While it's New Mexico's largest regional comprehensive university, the student-to-faculty ratio is just 17:1, allowing for a personal approach. With an engaging learning environment and current technology, ENMU is still flexible and affordable. In fact, it has been named one of the top 10 most affordable universities in the Southwest region.
New Mexico Highlands University Las Vegas, NM
New Mexico Highlands University prioritizes career outcomes, social mobility, and student accessibility. With a ratio of 15 students per faculty member, its professors, who are accomplished scholars and artists, are able to be directly engaged in students' research, scholarship, and creative works. Most of the university's core courses are within NMHU's College of Arts and Sciences, offering classes in the arts, humanities, social sciences, and natural sciences.
New Mexico State University-Main Campus Las Cruces, NM
New Mexico State University stands out among universities with liberal arts programs as a NASA Space Grant College, a Hispanic-serving institution, and home to the first Honors College in New Mexico. The campus, founded in 1888 as Las Cruces College, is a comprehensive research institution today, with interdisciplinary research clusters that respond to local, regional, and national needs, including natural resource sustainability, information technology, space programs, and biosciences. Faculty offer individual attention in a learning-centered environment. NMSU is a land-grant institution, which is tasked with providing a liberal and practical education and to sustain research programs, extension education, and public service.
Northern New Mexico College Espanola, NM
Northern New Mexico College acknowledges and builds upon its deep roots in the area, mainly serving rural communities in close proximity to the university and incorporating the region's uniqueness into its academics and way of life on campus. Northern offers dozens of degree programs, including degrees in Liberal Arts, Film & Digital Media Arts, and Integrated Studies, to name a few. Northern has small class sizes with personalized attention and provides hands-on experiences.
University of New Mexico-Main Campus Albuquerque, NM
The University of New Mexico fosters an atmosphere where students embrace each other's unique differences to gain perspective. The campus is located in the metropolitan area of Albuquerque and surrounded by a unique panorama of mesas and mountains. UNM has been designated an R1 Top Tier Research University by Carnegie Classifications of Institutions, a Hispanic-Serving Institution by the US Department of Education, and one of the Top 100 public schools in the nation by US News and World Report, and given a gold rating as a military friendly school. UNM offers degrees in Interdisciplinary Liberal Arts, Integrated Studies and Innovation, and Interdisciplinary Arts, among many more.