<!- mfunc search_box_body ->

<!- /mfunc search_box_body ->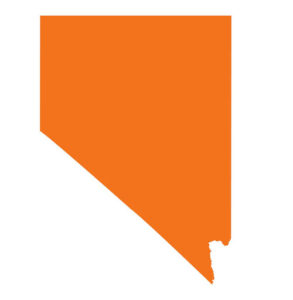 As residents of Nevada know, there's more to the state than fun and games. Nevada understands the need to adapt. While it has a well-established foothold in the gaming, tourism, and hospitality sectors, the state has kept up with the changing world and has seen an industrial emergence in everything from logistics and transportation to data centers over recent years.
Graduates with bachelor's or master's degrees from Nevada's liberal arts colleges are invaluable to the state's evolving community and economy.
<!- mfunc feat_school ->
Featured Programs:
Sponsored School(s)
<!- /mfunc feat_school ->
No one is better suited to adaptability and innovation than a liberal arts graduate who has spent their college years in a bachelor's program that fosters interdisciplinary study and a broad and flexible education. That goes double for anybody coming out of a master's program in liberal studies.
Many Nevadans may have years of experience in the workforce and are seeing new and exciting opportunities open up as the state's employment landscape shifts. Either for those just entering higher education or for those continuing on to advanced degrees, a liberal arts college is the perfect place to gain the skills necessary to thrive in Nevada, whether through online degree programs or in person.
Liberal Studies Grads are Helping Diversify Nevada's Economy

Nevada recently put into place a plan to ensure continued prosperity in the state after the instability and upheaval the pandemic caused. The Plan for Recovery and Resilience lists out the necessary actions that are being taken to ensure that Nevada stays on the leading edge in a transforming world.
This plan includes new resources and support for people and businesses, a focus on new technology businesses and technology-driven development that includes recruiting technology firms as well as enabling technology entrepreneurship, and a shift to integrated and data-driven planning. It also expresses the need to support the logistics and advanced manufacturing industries by investing in infrastructure efforts. Beyond advancing Nevada's economy, it lays out a strategy for responsible and sustainable growth.
People with a liberal arts education are invaluable to this plan, with their creative and analytical abilities as well as their broad scope of expertise across all these industries. The concentrations they studied as part of their liberal arts degree programs helped point them in the right direction.
The state has focused on accelerating growth in health services, logistics, and green technology, all fields that are ideal for liberal arts graduates. A liberal arts education can hone analytical and communication skills and instill a strong sense of social responsibility.
Nevada's growing industries need professionals who aren't just trained in a particular filed, but who are capable of thinking outside the box. Someone with a sturdy foundation in liberal studies is the perfect fit for jobs in everything from social services to environmental work, to data analysis, media, or the sciences.
With the transformations taking place, it's safe to say that there will be jobs needed in the future that don't even exist yet. The flexibility awarded by a liberal arts degree is and will continue to be invaluable to companies with big ideas and big plans for the future.
Become Part of the Film, Media and Performing Arts Scene in Nevada with a Degree in Liberal Studies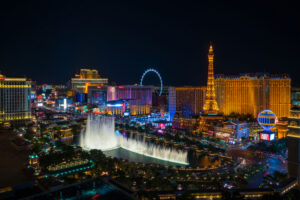 Nevada is home to what can easily be dubbed the entertainment capital of the world—Las Vegas. People from all over the world flock to Nevada to be awed and entertained by performing artists, not just in Las Vegas, but in nearby Lake Tahoe and Reno as well. Artists will find an audience in Nevada regardless of their style with a resident population that is just as diverse as the tourists that pass through.
It's an atmosphere well suited to creative expression. Of course, legendary musicians like Rod Stewart, Elton John, Santana, Gwen Stefani, Jennifer Lopez, Shania Twain, and so many more along with renowned comedians such as Jerry Seinfeld make Las Vegas their home base for residency shows and call the city home months on end. A liberal arts major with a focus on fine or performing arts would flourish in the state's population centers.
Nevada has long been an attraction for filmmakers. With its relatively close proximity to Los Angeles, its unique character and landscape, and its financial incentives, Nevada has drawn the attention of big-name projects for decades, from epic dramas–think The Godfather and Casino–to comedies like The Hangover. Professionals in the film and media industry have been finding success in Nevada for years, and those liberal arts students who focus on film and media will graduate in a prime location to start or continue their careers. Countless film industry professional crews and vendors operate in Nevada and hundreds of productions take place here every year.
Television, music, and even videogames are also produced here, along with many more multimedia projects. The collaboration and creativity embedded in a liberal arts degree from one of Nevada's colleges prepare graduates for success in the state's massive arts industry.
Join the Scientific Community in Nevada with a Degree in the Liberal Arts and Sciences
The scientific community is making strides in Nevada. Its university system is a place where breakthrough scientific work is being done. Liberal arts graduates in Nevada make meaningful contributions to the forward-thinking community of researchers and professionals. Those with undergraduate and graduate liberal arts degrees with a focus on science don't aim only to practice the sciences, but to advance them as well.
University of Nevada in Las Vegas, a school that offers liberal arts programs, was named one of the country's top public research universities. The Carnegie Classification of Institutions of Higher Education has given it a status of R1, which means it has "very high research activity." The University of Nevada in Reno also joins the list of high-ranking research institutions.
Along with the ability to apply their critical and analytical thinking skills to scientific endeavors, those who hold bachelor's and master's degrees from liberal arts colleges also have higher than average acceptance rates to top graduate schools, namely in medicine and engineering.
An online degree with a concentration in the sciences from the liberal arts colleges in Nevada is an ideal starting point for joining this scientific community, as well as for continuing and adding to its important work.
How a Liberal Arts Education in Nevada Can Prepare You to Work in the Social Sciences
Diverse is the word that best describes Nevada. The state is diverse in cultures, in political views, and in terms of the social landscape. Its dense metro areas are home to a growing population of people from many different backgrounds, while its rural areas often have a demographic with a different set of needs entirely. A liberal arts education can set graduates up with the skill to examine problems from multiple points of view and discover creative solutions.
These are necessary attributes for social change, whether that's through public service, economic development or social work. Professionals in these areas must be open-minded and have the ability to apply creative strategies to address the dual crises of opioid addiction and homelessness plaguing the state. A bachelor's or master's degree from one of the liberal arts colleges in Nevada place an emphasis on civic responsibility and prepares graduates for exactly those kinds of roles.
Professionals with a liberal studies background in the social sciences ply their expertise in everything from healthcare to infrastructure planning to public policy. The private sector, in both new and established industries, also needs talented professionals with brains and heart who are able to advance the cause of sustainable growth.
Colleges of Liberal Arts in Nevada Offering Bachelor's and Master's Degrees
Sierra Nevada University Incline Village, NV
Sierra Nevada University's campus has been evolving and educating students on Lake Tahoe's beautiful North Shore for 50 years. Sustainability is the focus for this liberal arts college. SNU strives to teach its students how to contribute to a sustainable world with a combination of liberal arts and professional preparedness. The curriculum emphasizes entrepreneurial thinking along with environmental, social, economic and educational sustainability. In addition to undergraduate liberal arts degrees, Sierra Nevada University offers graduate programs in education, creative writing, and interdisciplinary arts.
University of Nevada Las Vegas, NV
The University of Nevada at Las Vegas is an active and thriving research institution that offers programs in liberal studies. Located in one of the country's fastest-growing cities, this public university has proven itself an invaluable scholarly resource to the diverse community. It has been identified as in the top 3 percent of the nation's research universities. UNLV doesn't just emphasize institutional success, but promotes individual achievement, cultural vitality, and positive community impact as well.