<!- mfunc search_box_body ->

<!- /mfunc search_box_body ->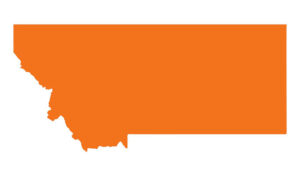 The Big Sky's the limit for liberal arts students in Montana. With a broad foundational base of knowledge, real-world skills, and a deep connection to community, graduates are ready to thrive in a state that values creativity, scientific advancement, and social responsibility.
Universities throughout Montana offer liberal arts programs and interdisciplinary studies. Most are in the state's seven population centers known as the "big seven," which include Billings, Missoula, and Bozeman. Students just leaving high school can choose from beautiful campuses for the traditional college experience, and adults wanting to change or further their careers have options with online liberal arts degree programs.
Students will also find art infused into every aspect of the community, an innovative spirit among the state's researchers, and a commitment to thoughtful living.
<!- mfunc feat_school ->
Featured Programs:
Sponsored School(s)
<!- /mfunc feat_school ->
Become Part of the Film, Media and Performing Arts Scene in Montana with a Degree in Liberal Studies
Artists in Montana are at home. How can a state that looks like a painting not inspire creativity? Liberal arts students who focus on film, media, and performing arts graduate in a place that warmly welcomes and supports the arts.
Montana dubs itself "The Ultimate Location" for film production, and for good reason. It's been the backdrop for hundreds of movies, commercials, music videos, and documentaries, from Forrest Gump to TV's Yellowstone.
The Montana Film Office is proud of its work helping filmmakers do what they do best in the state for nearly 50 years. Along with scouting, liaison services, and production assistance, the office offers support such as the Big Sky Film Grant and film education and professional development.
Filmmakers in Montana can also catch the attention of national and international audiences when they enter their work into any of the state's 14 film festivals, including the Big Sky Documentary Film Festival, Montana International Film Festival, and Audience Awards Film Festival.
Suffice it to say, liberal arts students with an emphasis on film and media will find themselves in a friendly environment to hone their craft.
Performing artists can show off their talents at venues like the Montana Repertory Theatre and Hamilton Players, or concerts such as Glacier Symphony and Chorale and River Bend Stage.
The Montana Arts Council is an agency of state government that fosters the creative potential of Montanans. The program is based on the firm belief that the arts have the ability to spur economic development and revitalize communities.
The Montana Artrepreneur Program (MAP) is an art-centered business development plan. The Governor's Arts Award shines a light on how Montana's artists benefit society as a whole. The Percent for Art program requires that a portion of the state funds for constructing and renovating state buildings be spent on works of art to be installed in those buildings.
The real-world skills and educational foundation taught in liberal arts degree programs with a concentration in the arts give graduates the ability to succeed in any environment. Couple that with the state's programs, and Montana artists can easily break through the barriers of business to start on a true path to turning passions into careers.
Join the Scientific Community in Montana with a Degree in the Liberal Arts and Sciences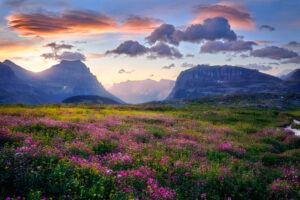 Montana's scientists aren't doing much – just discovering things like microbes that are extremely relevant to the origin of life. If that's not impressive enough, wait till you hear about even more advances made possible by liberal arts and science grads within the Montana scientific community, some of whom return to their alma maters to work in research programs funded by grants given to the universities.
This breakthrough in microbiology was found in Yellowstone National Park by scientists at Montana State University, which has a liberal arts program to prepare future scientists for creative thinking and productive collaboration.
The state's Flathead Lake Biological Station is the second-oldest research station in the country, where scientists work to solve the mysteries of freshwater ecosystems.
Another cross-disciplinary team that brings together talent from a number of departments at Montana State University, including its College of Letters and Science, published research on the ways that organisms produce atmospheric methane, which unveiled a previously unknown element of the carbon cycle.
How a Liberal Arts Education in Montana Can Prepare You to Work in the Social Sciences
Successful social scientists, whether they're public servants, environmentalists, economists, or mental health professionals, need to identify diverse vulnerabilities, communicate clearly across cultural lines, and have the desire to effect real and meaningful change, all qualities instilled by a liberal arts education.
Along with communities in the agricultural areas and bustling city centers, Montana also has a large Native American population, each group of people facing different problems and with different needs.
Unfortunately, Montana has one of the highest suicide rates in the country. Liberal arts students who specialize in psychology and social work are equipped with the skills and the empathy to guide people with mental health issues to safety and improve their lives.
The state's historians can become involved in Montana's National Historic Society. The organization works to preserve and promote the state's cultural heritage and educate people on its cultural, geographic, and individual histories.
Environmentally conscious activists are also working to conserve the natural beauty and integrity of the state's mountain ranges, rivers and lakes, and flora and fauna, including protecting Montana's five federally endangered species, such as the whooping crane and black-footed ferret, and seven threatened species that include the grizzly bear. This is a task especially challenging with people from all over the world who drive in droves to Yellowstone and Glacier national parks, some of the world's most awe-inspiring destinations.
Students earning bachelor's or master's degrees in social sciences will find their place in Montana.
Colleges of Liberal Arts in Montana Offering Bachelor's and Master's Degrees
Montana State University Bozeman, MT
As the state's land-grant research university, Montana State University offers bachelor's and master's degrees in dozens of fields. MSU is known for its academic excellence, engagement, and outreach, and has been designated a university with "very high research activity."
Montana State University Billings Billings, MT
Montana State University Billings is a public university in the state's largest city. Both traditional college students and adult learners choose to further their education and careers at MSU Billings with over a hundred academic programs, including many in its College of Liberal Arts and Social Sciences.
Montana State University-Northern Havre, MT
Montana State University-Northern offers a comprehensive set of academic programs and services. In north central Montana, the university serves as a cultural resource for a large geographic area, responding to the region's societal and economic needs.
Montana Technological University Butte, MT
Montana Technological University has a strong commitment to research, with undergraduate and graduate students often working with faculty in important research programs. Along with research engineering, Montana Tech also offers degrees in the sciences, mathematics, computation, health, business, and communication.
The University of Montana Missoula Missoula, MT
The University of Montana in Missoula is the flagship of the Montana University System. The university encourages creative accomplishments and scientific exploration, and has a commitment to academic excellence.
The University of Montana Western Dillon, MT
Founded in 1893, the University of Montana Western is a part of the public Montana University System. Originally established as a center for training teachers, the university now offers a wide range of academic fields. It employs a unique program called Experience One, where students take one course at a time as a way to allow them the time it takes for a truly experiential education. That hands-on learning and individual support combined with affordability attract many students to the university.