<!- mfunc search_box_body ->

<!- /mfunc search_box_body ->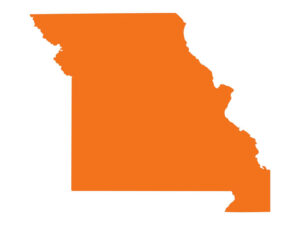 Choosing a liberal arts degree in Missouri is like choosing between Kansas City-style and St. Louis-style barbecue: You can't go wrong. Regardless of your emphasis, a liberal arts foundation will provide you with a strong base of general knowledge and valuable life skills.
Students who choose to earn a bachelor's or master's degrees from liberal arts colleges in Missouri have the added benefit of getting their education somewhere with first-rate libraries and museums to visit.
<!- mfunc feat_school ->
Featured Programs:
Sponsored School(s)
<!- /mfunc feat_school ->
The people of Missouri are doing amazing work in the arts, sciences, and social sciences. Many of them developed the skills it takes to become powerful and impactful members of society right here at the state's liberal arts colleges.
Become Part of the Film, Media and Performing Arts Scene in Missouri with a Degree in Liberal Studies
Two words: Walt. Disney. How can the man's home state not inspire movie magic?
Many filmmakers are drawn to the state by the Missouri Film Commission's tax credit, but they stay for the unrivaled scenery, urban centers, and historic settings, not to mention Missouri's pool of talented film professionals. Earning a liberal arts degree in film and media teaches students the ropes of filmmaking, but also the skills for success in the business.
Big-name movies shot in Missouri include "Winter's Bone," "Gone Girl," and the classic comedy "Planes, Trains, and Automobiles." Many more will be added to that list as the state's liberal arts film studies graduates leave their mark on the film scene, whether through small-audience indie productions or by making the next Hollywood classic filmed here.
Students and graduates of liberal arts degrees in Missouri have the honor of creating and collaborating in an atmosphere that's long been supportive of the arts and has produced more than one world-changing storyteller. Sorry Walt, but you must share the stage with Mark Twain.
Join the Scientific Community in Missouri with a Degree in the Liberal Arts and Sciences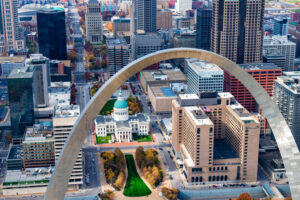 Liberal arts students who study science are skilled in creatively interpreting data through a wider lens than just their particular specialty. This kind of perspective leads to remarkable and innovative discoveries that change the way the world operates on small scales and large.
Missouri's science community is doing all kinds of important work. With a bachelor's or master's degree in liberal arts focusing on the sciences, graduates are primed to start making meaningful contributions right alongside the experts that are already making a name for themselves in a number of scientific fields.
Supported by a grant from the National Science Foundation, the University of Missouri's ARIS Center (Advancing Research and its Impact on Society) focuses on knowledge mobilization and societal impacts.
Green Acres Farm, dedicated to agricultural research, has been working to transform the animal agriculture industry with the development of feed additive solutions, affecting how livestock are fed, and in turn, how people are fed.
Through collaborations in Missouri, the U.S. Department of Energy's Argonne National Laboratory has been able to make headway in sustainable energy, economic prosperity, and security with new technologies and groundbreaking discoveries. For example, Washington University, a liberal arts college in St. Louis, partnered with Argonne on a project that helped some longstanding mysteries in the photosynthetic process of plant life.
Scientists at the Missouri Institute of Natural Science are studying Missouri's fossil record and prehistoric caves with archaeological, geological, and paleontological projects.
Researchers at the Missouri University of Science & Technology are making kidney transplant matching smarter with artificial intelligence.
How a Liberal Arts Education in Missouri Can Prepare You to Work in the Social Sciences
Diverse populations have diverse needs. Missouri's social science professionals need to be aware of the issues of many different people with many different perspectives and find ways to serve all of them. Some Missourians live in hectic urban neighborhoods with high crime rates, others struggle with limited access to healthcare and social services in secluded rural areas.
Liberal arts programs teach students how to see situations from the points of view of people with varying backgrounds and beliefs and who live in dramatically different communities and cultural environments. Coursework in the social sciences will support these students as they move on to careers that require them to bring creativity and innovation to solving complex socio-economic problems.
As a state with National Register of Historic Places listings in every single one of its 114 counties, preservationists in Missouri also have their hands full.
Missouri's historians, public servants, mental health professionals, social workers, and activists all share the deep sense of social responsibility embedded in a liberal arts degree program.
Colleges of Liberal Arts in Missouri Offering Bachelor's and Master's Degrees
Cottey College Nevada, MO
Cottey College is a liberal arts and sciences college for women. The programs focus on developing leadership skills and are committed to an international experience. Cottey College offers a bachelor's degree in liberal arts, among other majors.
Culver-Stockton College Canton, MO
Founded in 1853, Culver-Stockton College promotes social equality and incorporates technological advances into its liberal arts education. With a low student-faculty ratio of 14:1, small class sizes allow for a personalized experience. It is affiliated with the Disciples of Christ Church.
Evangel University Springfield, MO
Evangel University is a liberal arts college that integrates faith and learning. The Christian college emphasizes ideas, values, awareness, and appreciation. There are dozens of flexible academic programs to choose from here.
Hannibal-LaGrange University Hannibal, MO
Founded in 1858, Hannibal-LaGrange University is a Christian college affiliated with the Missouri Baptist Convention (Southern Baptist). Hannibal-LaGrange aims to build character and instill Christian ideals in its academic programs, including the online liberal arts degrees it offers.
Maryville University of Saint Louis St. Louis, MO
Maryville University is a liberal arts college just outside of St. Louis that was established in 1872. While Maryville is a quickly growing university, it has an exceptionally low student to faculty ratio, with one faculty member for every 14 students.
Missouri Baptist University St. Louis, MO
Missouri Baptist University prepares leaders for life and service. With 12 locations throughout the metro St. Louis area and online programs available, liberal arts degrees at Missouri Baptist are accessible.
Park University Parkview, MO
Park University is a liberal arts college that was founded in 1875. Professors are personally involved in student success with small and engaging classes. Park's core values are academic excellence, inclusivity, and social responsibility.
Stephens College Columbia, MO
Stephens College is a small women's college founded 187 years ago in middle Missouri. It has dozens of academic programs, from acting to integrative human biology. Graduates of Stephens College often return to engage with current students and alumni.
University of Health Sciences and Pharmacy in St. Louis St. Louis, MO
The University of Health Sciences and Pharmacy was founded in 1864 and teaches a health-focused curriculum. The university's College of Arts and Sciences offers liberal arts programs in a close community.
Washington University in St Louis St. Louis, MO
Founded in 1853, Washington University has over 300 academic programs. The university's focus is on strategic priorities that enhance the lives of its students, community, and the world. Washington University encourages creativity in its teaching, research, scholarship, patient care, and service.
Westminster College Fulton, MO
Westminster College strives to develop leaders in a global community with a distinctive liberal arts program. The small college offers a comprehensive place for every student's "dynamic development experience."
William Jewell College Liberty, MO
William Jewell College is a liberal arts college established in 1849 that promotes problem solving, individual expression, and original ideas. Jewell Hall's iconic three pillars inspired the philosophy here, which are critical thinking, community, and a meaningful life.