<!- mfunc search_box_body ->

<!- /mfunc search_box_body ->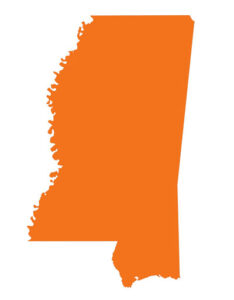 There's no place quite like the Magnolia State, with its dense forests and winding rivers, Southern charm and catfish cuisine. It's a one-of-a-kind place to learn and grow as an individual through a liberal arts degree program.
While Mississippi's workforce is largely in agriculture and manufacturing, countless people in various fields work toward the betterment of the communities in the state. Researchers looking for ways to save lives, artists adding a Southern flare to their performances, and public health officials educating at-risk populations about physical health and nutrition are all professions that were made possible by the interdisciplinary and mind-broadening education offered at Mississippi's colleges of liberal arts.
<!- mfunc feat_school ->
Featured Programs:
Sponsored School(s)
<!- /mfunc feat_school ->
Mississippi has breathtaking views, renowned culinary specialties, and a deep and vibrant culture, but no place is perfect and the state knows it has its problems. No one is better trained for creative and complex problem-solving than liberal arts graduates, whose skills can easily transfer across fields and make the widest possible impression.
In Mississippi, health and education are in poor shape and unemployment and poverty are high. Some may see the state of things in Mississippi and throw up their hands, but liberal arts graduates see it as an opportunity for putting their liberal studies degrees to work in meaningful ways.
Mississippi's problems are all the more reason to get a liberal arts education that instills a strong sense of social responsibility, the desire to make meaningful impacts on the community, and the skills to make true and lasting changes.
Become Part of the Film, Media and Performing Arts Scene in Mississippi with a Degree in Liberal Studies
Oprah. Elvis. Britney. The stars to come out of Mississippi don't even need last names. The state's unique character stimulates creativity and big personalities.
Mississippi has some of the most appealing incentives programs in the country to attract high-budget film projects. The Mississippi Film Office offers more than cash. The department helps with location scouting–from the Gulf to the Delta, town squares to antebellum estates–along with casting and equipment assistance, and even post-production troubleshooting. Canton is a particular favorite among filmmakers, with a handful of hits being shot there, including "A Time to Kill" and "O Brother, Where Art Thou?" And every year filmmakers fly into Starkville to attend the Magnolia Independent Film Festival.
Mississippi has numerous film crews ready and waiting for directors who need talented individuals, many of whom were educated at the state's liberal arts colleges in film and media.
In performing arts, Mississippi is famous for the USA International Ballet Competition that comes back to Jackson every four years where the best ballet dancers from all over the world showcase their skills.
Artists, whether with film or performances, tell stories. Storytelling is embedded in Mississippi history. Literary greats William Faulkner and Tennessee Williams, movie (and voice) legends Morgan Freeman and James Earl Jones, and puppeteering pioneer Jim Henson are just a few of Mississippi's shining storytellers.
Join the Scientific Community in Mississippi with a Degree in the Liberal Arts and Sciences
The Mississippi scientific community has been making massive contributions to the world for decades, and many of those were made possible by the core knowledge and specific expertise that liberal arts programs offer.
Liberal arts graduates are skilled in interpreting data in creative ways, collaborating effectively with people from different fields, and finding solutions to complex problems.These liberal studies grads with a concentration in the sciences will jump right into the active scientific community in Mississippi.
The state's researchers have made possible many major advancements in science and technology. In a medical milestone, the first heart transplant was done at the University of Mississippi Medical Center. A chemist inspired by the miles of pine forest where he was living near Jackson invented Pine-Sol, a household name for generations now mostly due to that patented Mississippi smell.
More recently, a multi-institutional research team in Mississippi is making breakthrough discoveries in material science, particularly in the development of polymers.
The University of Mississippi Medical Center continues to do research to make advancements that improve the lives of people globally and right here in the Magnolia State. This has included studies in heart disease, hypertension, and neurocognitive disorders.
Scientists are also at work in Mississippi to study the state's wide range of flora. A project funded by the U.S. National Science Foundation was underway to catalog the 3,000 species of vascular plants known in the state.
Hancock Country's John C. Stennis Space Center is NASA's largest rocket testing facility. Government agencies and private companies are making groundbreaking discoveries at Stennis in areas such as oceanic and environmental research, hydrologic Instrumentation, engine testing, and meteorology.
How a Liberal Arts Education in Mississippi Can Prepare You to Work in the Social Sciences
In the social sciences, there's work to be done in Mississippi, from conserving the Gulf Islands National Seashore and top-ranked state parks to preserving the sites of world-changing Civil Rights events and other historical landmarks and monuments.
Mississippi consistently takes the cake for the unhealthiest state – forgive the dad joke; the fact is it's really a challenging state of affairs that is no laughing matter. In order to address this issue, professionals first need to consider the contributing factors: obesity, cigarette smoking, childhood poverty, and lack of physical and nutritional education in schools.
Policymakers, social workers, and public health professionals need to work together as a team to find solutions to such a long-standing and harmful problem.
Mississippi is also infamously hard hit by hurricanes and seasonal flooding, causing difficult situations for the communities affected. It's liberal arts graduates with the commitment to society as well as the skills that can cross social, economic, and environmental lines who can handle the devastating effects of these weather events.
Their passion for community engagement and need for social justice also have liberal arts students serving as activists to improve voter turnout and elevate equality.
Making a powerful difference in the lives of Mississippians begins in the state's liberal arts classrooms.
Colleges of Liberal Arts in Mississippi Offering Bachelor's and Master's Degrees in Liberal Studies
Belhaven University Jackson, MS
Belhaven University is a Christian college founded in 1883. Dubbed one of the country's best buys, tuition here is affordable. Belhaven offers many disciplines of study in its programs, including a science curriculum that has been recognized by the White House STEM Initiative.
Blue Mountain College Blue Mountain, MS
Founded in 1873, Blue Mountain College is a liberal arts college affiliated with the Mississippi Baptist Convention. Blue Mountain offers bachelor of arts and bachelor of science degrees, along with programs for graduate students, many with online options. With a student-faculty ratio of 16:1, classes are small and allow for individual attention.
Mississippi College Clinton, MS
As the oldest college in the state, Mississippi College has a long history of providing students a liberal arts education. The college has a variety of undergraduate majors as well as graduate degrees at an affordable price. MC is a Christian institution and includes religious teachings as part of the college experience.