<!- mfunc search_box_body ->

<!- /mfunc search_box_body ->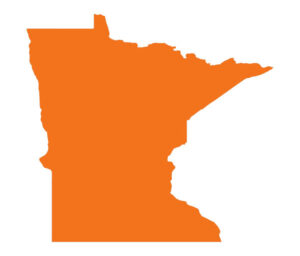 Named by indigenous tribes who have inhabited it for thousands of years, peopled by hardy Europeans who are descended from explorers and frontiersmen, and sprinkled with immigrants who are still arriving from around the world, Minnesota is a multicultural gem on the country's northern horizon. That straightforward, friendly Midwestern culture finds itself aligned here with earnest liberal arts colleges that tap into both science and culture.
Minneapolis, the state's largest city, draws those two heritages fittingly together: mni, Dakota for "water" and -polis, Greek for "city" take the Western tradition and marry it to the native.
European explorers marveled at the many lakes and endless dark forests of Minnesota when they arrived in the 17th Century. Today, explorers still call Minnesota home, but they are pushing the boundaries of human knowledge of disease at the Center for Autoimmune Diseases Research and building some of the fastest computers on the planet at the Minnesota Supercomputing Institute.
Like the Mississippi River, whose headwaters rise here to power and drive commerce through the heart of the nation, knowledge surfaces at liberal arts colleges in Minnesota and flows out to country and the world.
Become Part of the Film, Media and Performing Arts Scene in Minnesota with a Degree in Liberal Studies
The artist formerly and once again known as Prince was just the latest in a long tradition of musicians and artists who have called Minnesota home. The Guthrie Theater in Minneapolis broke new ground in resident theater in the early 1960s, and picked up a Tony Award for its contributions in 1982.
If film is more your thing, then Joel and Ethan Coen and Terry Gilliam are the only names you need to hear to know that the state is a hotbed for creativity and dark storytelling in movies.
Of course, you don't get any more Minnesotan than Lake Wobegon, where all the women are strong, all the men are good-looking, and all the children are above average. Garrison Keillor got the ideas for his popular national radio program and honed them for 40 years from St. Paul and the small towns surrounding it. Keillor's degree in English fueled the storytelling skills that entranced the country. Colleges of liberal arts in Minnesota have plenty of local examples of successful graduates.
Join the Scientific Community in Minnesota with a Degree in the Liberal Arts and Sciences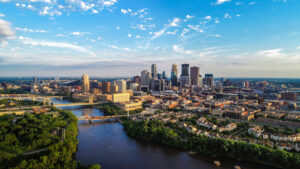 Minnesota consistently comes in near the top of lists of the most educated states. That has been a big draw for science and technology industries for decades, and offers liberal arts students plenty of opportunities to engage the scientific community.
The state seems to kindle advances in medicine in particular, with the famous Mayo Clinic located in Rochester known world-wide as the last best hope of treatment for rare diseases. Medical device manufacturer Medtronic started in the Twin Cities in the late 1940s, pioneering artificial pacemakers. The company still leads the field, and liberal arts grads are key to developing a compassionate, effective patient experience.
Finally, no one needs to tell a Minnesotan how important the natural world is. We're surrounded by magnificent spans of wilderness, and whether it's fishing in the summer or snowshoeing in the winter we take advantage of it. That makes environmentalism a big deal here, and liberal arts colleges in Minnesota can all tap into a strong community of environmental scientists and research programs for natural sciences expertise.
How a Liberal Arts Education in Minnesota Can Prepare You to Work in the Social Sciences
The Land of 10,000 Lakes has been a crossroads and home for diverse cultures for hundreds of years. The Native Dakota and Ojibwe peoples from whom the state gets its name still reside here, on and around more than 11 federal reservations. Their tales of oppression and discrimination can still be heard around campfires in the North Woods.
But residents today are peppered with descendants of French Voyageurs, German and Scandinavian loggers, Irish farmers, and Hmong shopkeepers.
Although the standard of living in Minnesota is one of the highest in the country, according to the Human Services Department almost half a million of them also depend on supplemental nutritional assistance each year. Social services challenges in the state are taken up buy liberal arts colleges in Minnesota every day.
Colleges of Liberal Arts in Minnesota Offering Bachelor's and Master's Degrees
The state has some excellent choices for both traditional and non-traditional liberal arts schools, with online liberal arts degrees available in addition to on-campus programs. With a deep cultural bench and invigorating natural beauty to back them up, any of these schools would make an excellent choice for your liberal studies degree.
Augsburg University Minneapolis, MN
Augsburg's unique experience requirement focuses on giving every student an opportunity to link classroom learning to real-world activity. The school has offered high-impact experiences including studies abroad, internship, service-learning, and even long-distance canoe trips down the Mississippi during the course of a semester. It puts a liberal arts education where it should be, in a first-hand journey of exploration and discovery with the student front and center.
Bethany Lutheran College Mankato, MN
With more than 15 different concentrations for its BLA, Bethany Lutheran covers every possible base of interest for your interdisciplinary studies degree. Arts and music are a big part of the BLC experience, with opportunities to take part in theatre production, choral singing, or still-life artwork. The campus is known for first-rate facilities in the Ylvisaker Fine Arts Center.
Bethlehem College and Seminary Minneapolis, MN
If bringing together religion and the study of the liberal tradition is what drives you, then Bethlehem is the place to be. A Calvinistic theological perspective comes together with classical studies in the quiet environment of a seminary to challenge you both intellectually and spiritually to synthesize your understanding. But understanding isn't the ultimate goal of this program—instead, the college seeks to spread joy, a unique and worthwhile goal for any liberal studies program.
College of St. Benedict Saint Joseph, MN
Building an agile mind is the goal of the classical studies degrees at the College of St. Benedict. As the country's only Benedictine college for women, for 100 years CSB has been churning out successful graduates equipped with a distinctive set of skills centered in intellectual, spiritual, emotional, and physical development. The value-based liberal arts education here has been proven in time, and readies you for professional or public service.
Crown College Saint Bonifacius, MN
A broad base of knowledge with a healthy helping of self-discovery is what Crown College offers students. Integrating Christian faith with academic studies is natural at this 100-year old bible college that has adapted to the modern world. With on campus and online liberal arts degrees on offer and partnerships with other institutions like Global Bridge, Envision Trek, and Ridgeview medical, you can tape experts from all kinds of interdisciplinary fields here.
St. Olaf College Northfield, MN
There is a lot of liberal education to be found at this small school in picturesque Northfield. More than 350 acres of restored wetlands and woodlands adjoin the 300 acre campus, a quiet, contemplative environment that is still only 45 minutes from the throbbing arts and culture of the Twin Cities. Learning here occurs not just in the classrooms and labs, but in residence halls, worship services, and on the practice fields.
University of St. Thomas Saint Paul, MN
Professors from around the world offer a multicultural exploration of the classics at St. Thomas. A campus in Rome offers overseas study option, and the wide range of programs and expertise here gives you exposure not just to classical languages and concepts but modern science and technology. It's the only university in the state to be designated a Changemaker campus for its social innovation and interest in the common good.