<!- mfunc search_box_body ->

<!- /mfunc search_box_body ->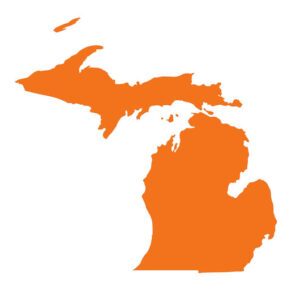 Imagine studying about Great Lakes Marine life while viewing a Lake Michigan sunset. Contemplate building concrete canoes to race down the Portage River to learn principles of engineering. On a high-banked automotive test track, channel your inner race car driver and problem solve an electrical system issue on a prototype vehicle. Be inspired to creativity from a view atop the rolling hills of the Old Mission Peninsula.
Any one of these experiences could be yours while earning a bachelor's or master's in liberal studies at one of Michigan's world-class liberal arts colleges.
Challenging economic times have been part of Michigan's history and the ability to evaluate, innovate, adapt, and adjust to economic changes makes us confident in our future here. With the grit and determination Michigan is known for, students clearly have what it takes to achieve and excel in the liberal arts program of their choosing.
<!- mfunc feat_school ->
Featured Programs:
Sponsored School(s)
<!- /mfunc feat_school ->
From the industrial behemoth that is Henry Ford's legacy to medical technology, the creative arts to seafaring, epicurean magnificence to business management, care-giving to tourism, the opportunities to find your place are endless in this two-peninsula state.
The broad strokes of a liberal arts education provide a well-rounded, solid plinth for understanding the diverse needs of this dynamic era in which we live.  Field-specific concentrations will help students find their niche in the liberal studies areas of the sciences, social sciences, education, arts, and humanities.
Become Part of the Film, Media and Performing Arts Scene in Michigan with a Degree in Liberal Studies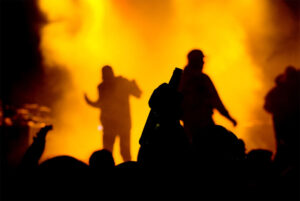 Comedians Jeff Daniels, Gilda Radner, Lily Tomlin, Ken Jeong all called Michigan home at one time. Jerry Bruckheimer, Christie Brinkley, Verne Troyer, and Tim Meadows found their way to creativity and appreciate their Midwestern roots.
Unique creative outlets abound around the state, and all of them intersect in some way or another with the liberal arts colleges in Michigan. The Kerrytown Concert House and the Ark in Ann Arbor frequently host unique, well-known artists.  The Michigan Theater tickets are tough to get as the performing arts is a fundamental element of life here.  The Fisher Theater in Detroit, the DeVos Performance Hall, the Van Andel Center, and the Traverse City Play House offer liberal arts students and graduates ample opportunities to see and be seen throughout the state.
The museum scene in Michigan brings a blended flair as it is common to find liberal arts student work presented adjacent to works of the masters. A stand-out museum in Detroit is the Heidelberg Project. Well-known in many circles, founding artist Tyree Guyton studied liberal arts at a private Detroit college. Inspirational, curious, compelling, and provocative, Guyton's compelling art has made a lasting impact on his neighborhood, and the community-at-large, for nearly half a century.
Michigan is a frequent host to Hollywood. A multitude of films have been made in communities all over the state.  Scouts are continuously looking for the next perfect film location. Unparalleled Fall colors. Spring's sparkling splendor with forest floors full of trillium flowers and ferns are beyond compare and winter's glistening snow-capped hillsides with majestic pine trees beckon a film maker to capture the beauty all around. 
Industrial filming is a trending business in Michigan, too. The Michigan film production credit allows production companies to receive a tax credit of up to 42% of certain expenses incentivizing companies to create their art here, opening up doors for liberal arts grads with degrees in the arts and humanities.
Join the Scientific Community in Michigan with a Degree in Liberal Arts
A degree in liberal arts opens the door to finding work in most areas of the sciences.  Understanding the communities in which we live and work can be an interesting, invigorating prospect. Looking to the lab for answers to long-unanswered questions, understanding Great Lakes marine life, maritime related impacts, sustainable packaging development, and working to harness solar and wind power technologies are all fields experiencing significant growth in Michigan. 
Exciting research is taking place right here in Michigan, moving us closer to solving some of the biggest health challenges facing the world today. Creating ways to transform biotechnologies is a hallmark of colleges and universities in Michigan. It is also a great way for a liberal arts student to be part of teams working on developing the technology that will contribute to making the world a healthier place.
Creating partnerships between liberal arts colleges in Michigan, and conservation organizations is vital to the ecology of the state, and the future of everyone who lives here. Finding a solution to issues such as soil erosion, water quality, land use and planning means a better quality of life for urban, suburban, and countryside residents.
How a Liberal Arts Education in Michigan Can Prepare You to Work in the Social Sciences
Michigan students graduate with one skill which stands out: the ability to problem solve in a chronically changing society. A liberal arts education in the social sciences equips liberal arts degree seekers to find their niche and add value to the community-at-large. While technology may drive the world forward, it is an understanding of the human condition and how people live and work together that matters when it comes to building a successful society.
Investors believe in the people of Michigan in a big, bold way.  JP Morgan Chase has committed $5 million to establish a $30 million Strategic Neighborhood Fund. The intention of the fund is to inspire economic growth in Detroit neighborhoods. Other partners committed to the program include the Detroit Development Fund, Invest Detroit, and Opportunity Resource Fund.  Social Sciences graduates will find a plethora of ways to participate in community activism as the work of building neighborhoods and families is achieved.
Cities across the state are working with restaurants and food vendors to put an end to the scourge of food insecurity.  Social work graduates, nurses, and physician assistants are all able to see the possibilities for building stronger, safer, and happier residents.
Michigan is experiencing a shortage of nurses, caregivers, physician's assistants, and hospitality industry managers.  Additionally, the liberal arts graduate with an eye toward benefits management would find ample career opportunities here.
Industrial safety managers are in high demand in Michigan as factory facilities continue to produce products at high volume and gain traction toward pre-Covid volume.
Teamwork, effective communication, and valuing differing perspectives makes a liberal arts student stand out in a crowd. Gaining experience in any field allows a liberal arts graduate to refine their career focus while joining in on building a better world.
Non-Profit Colleges of Liberal Arts in Michigan Offering Bachelor's and Master's Degrees
Albion College Albion, MI
As far back as the late 19th century, Albion was building a reputation as a leader in social change. Even as 19th century suffragette and alum Anna Howard Shaw brought prestige to Albion by becoming the first woman to be ordained as a Methodist Minister, she likely could have never imagined that 150 years later the school would go on to offer degrees in such areas as Women's Gender Studies. Today, this liberal arts college offers everything from degrees in traditional liberal arts majors like anthropology, sociology, art history and religious studies to contemporary majors that include everything from neuroscience to gender studies.
Andrews University Berrien Springs, MI
Notable alum Dr. Lloyd Richardson (BS '77) fully embraced the Andrews ideal of community service. Through his work as a medical doctor on St. Maarten, he saw, and met, a vital need for local drug rehabilitation services.  Conferred the Philipsburg Mutual Improvement Association Award and the University of Southern Caribbean Alumni Humanitarian Award for his good work, Dr. Richards embodies honoring the mission and vision of Andrews University: seeking knowledge, affirming faith, and changing the world. 
Aquinas College Grand Rapids, MI
A Catholic college in the heart of beautiful Grand Rapids, situated along the Grand River, Aquinas strives to instill the balance of faith, knowledge, family, and a career which serves others. Carlos Camacho (1946-1949) left Aquinas and eventually served as the first elected Governor of Guam. With over 100 major and minor choices, unique areas of study prepare a student to enter the world ready to assist in a variety of ways.
Concordia University Ann Arbor, MI
Along the banks of the Huron River and in a beautifully pastoral setting rests Concordia University.  Affiliated with the Lutheran Church (Missouri Synod), CUAA is part of a nationwide network. Each campus is run independently as well as interdependently.  Ranked as Michigan's 4th most difficult college for acceptance, CUAA's graduates spread outward into the world with an eye toward improving society. 
Finlandia University Hancock, MI
Situated on a hillside in the "rabbit ear" of Michigan's upper peninsula, SISU (the firm belief in one's mental and physical capacity) runs deep in this community of learners. Affiliated with the Evangelical Lutheran Church of America, Winters here are long and snow is measured in feet, not inches.  A sportsman's paradise, Copper Country's Finnish cultural pride provides fun in all seasons.  Notable alum Trent Daavettila attended Finn U in 2002 and went on to play hockey in the NHL. Hancock also is home to a burgeoning arts scene and is a quietly bustling community with a rich history in mining iron ore.
Kuyper College Grand Rapids, MI
Small in size but mighty, the school's central focus is reaching out into the world during and after your tenure. Affiliated with the Reformed Church (Calvinism), this Christian college has a low student-teacher ratio and approximately 250 students on campus.
Madonna University Livonia, MI
Founded by the Catholic Church and run by the Felician Order of nuns, the student to teacher ratio is 13:1.  It is one of the most affordable non-profit universities in Michigan, it offers well-regarded programs, notably Gerontology Studies and Nursing along with many others. This university has partnerships with numerous local businesses, industries, hospitals, and community agencies to provide students with a practical application of their program of study prior to graduation.  Additionally, out-of-country internships are available (depending on the program of study). 
Olivet College Olivet, MI
Affiliated with the Congregational Church, Olivet College was initially denied a charter in 1845 due to its abolitionist beliefs.  A charter was eventually granted in 1863, the year in which three women represented the very first graduating class.  A pragmatic approach to education remains in place on this cozy campus in mid-Michigan.
Siena Heights University Adrian, MI
At the edge of a small southern Michigan town is a quiet campus known as Siena Heights.  The university's name honors St. Catherine of Siena, a 14th century Dominican who worked for social justice in Italy.  A nationally-ranked college for women until 1969, men entered the hallowed halls when the '70's came knocking.  One of the first colleges to offer evening and weekend courses for degree completion, the university is constantly forward-thinking. Siena Heights graduates currently live in all 50 state, Puerto Rico, Guam, and 26 countries outside of the United States.
Spring Arbor College Spring Arbor, MI
Founded in 1860 by Free Methodist church leaders, Spring Arbor is a pioneer in degree completion programs. Located in southern Michigan, a full liberal arts slate of coursework is available at Spring Arbor. Two stand-out programs are Arabic Studies and a master's degree in Trauma and Resiliency. 
University of Detroit, Mercy Detroit, MI
For the past three consecutive years, USA Today ranked U of D among the top 200  best national universities.  It is the highest-ranking school in Michigan.  Focused on student interests and cohesion with industry, the announcement of a MS in Cybercrime, a five-year BS with MS in Health Services Administration, and a 15-credit graduate certificate in Applied Data Science have made matriculation more appealing for potential students and the school is experiencing growth.  Numerous accolades, and partnerships enhance the bachelor's and master's degree programs. Known for programs in law, dentistry, and engineering, U of D hosts a treasured Archives of Black Abolitionist Efforts and the Carney Latin American Solidarity Archive.