<!- mfunc search_box_body ->

<!- /mfunc search_box_body ->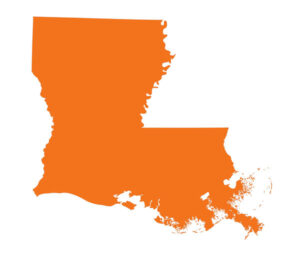 It's no secret to liberal arts students that Louisiana has faced some pretty challenging life situations, especially along the coast. We're no strangers to natural disasters, broken levies and broken promises, fragile power systems, and societal tensions. But there's definitely lots of amazing opportunities here in the arts and sciences, and a lot of hope for a bright future. The liberal arts graduate is primed to meet the states issues head on with innovative, well-informed and realistic solutions.
A bachelor's or master's degree in liberal arts with the right concentration not only gives you a chance to get involved in understanding and finding solutions to Louisiana's socio-economic and environmental challenges, but the broad educational foundation also gives you a perspective informed by courses in everything from history and anthropology to the natural sciences. You'll also come away with transferable skills in critical-thinking and communication. The degree design results in a well-rounded and flexible education with focused training in the area you're most interested in.
Applied skillfully, your interdisciplinary education can help right historical mistakes and make Louisiana a richer, more equitable place where the arts thrive and the sciences continue to advance. Liberal arts colleges in Louisiana offer flexible coursework options and distance learning to make earning a degree a lot more accessible than you might realize.
<!- mfunc feat_school ->
Featured Programs:
Sponsored School(s)
<!- /mfunc feat_school ->
Become Part of the Film, Media and Performing Arts Scene in Louisiana with a Degree in Liberal Studies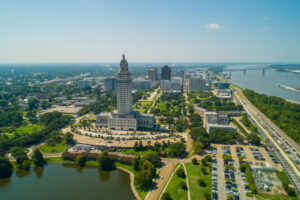 Movie production in Louisiana has grown over the years as filmmakers tap into a well-trained local workforce experienced in all aspects of the film industry. In the past ten years alone, Louisiana has hosted productions for more than 400 films, TV series, and documentaries. And when those production companies roll into New Orleans, they often hire local talent for many of the jobs that make those productions possible – everything from gaffer positions to stage directors.
Louisiana's diverse terrain offers attractive backdrops for filming. All those productions put a heavy load on city infrastructures as local shoots require access to parks, roads, traffic enforcement, and recreational sites. A degree in liberal arts and film gives you the interdisciplinary skills to successfully organize the projects, and handle the nitty-gritty permit work behind production.
Media employers, such as KLFY television – a CBS affiliate station in Lafayette – not only offer production positions, but also have in-house teams dedicated to marketing, promotions, and PR work. All the media skills gained from a liberal studies education transfer to these other areas. Advertising, postproduction work in the editing rooms, photography, billboard design – they all require a talented creative team with multi-media training.
Theater production and performing arts are other areas where liberal arts graduates can find their niche. Taking courses in set design, stage direction, lighting and sound will make you an invaluable member of any theater troupe stage crew, and we all know Louisiana has a lot of those. In New Orleans alone, a student will find over twenty-five live theater operations and music venues.
No matter which direction you take with your liberal studies, Louisiana will offer a supportive artistic community just waiting for you to contribute your talents.
Join the Scientific Community in Louisiana with a Degree in the Liberal Arts and Sciences
Even as we make the bold transition from fossil fuels to renewables, even the staunchest environmentalist knows that oil and gas aren't going anywhere anytime soon. After all, petroleum plays a starring role in a lot more than just fuel, with a full 15% of petrochemical production going into plastics alone. And we are nowhere close to a world that isn't heavily reliant on those materials.
So, in Louisiana's refineries, the focus is on worker and environmental safety when it comes to petrochemical production, with an eye toward a future where renewables begin making up a bigger and bigger portion of market share. This kind of thoughtful, well-reasoned perspective and solutions-oriented thinking is classic liberal arts and sciences in action. You may not find a lot of liberal arts and sciences grads on the engineering side of these changes, but you will most certainly find them presenting the ideas that lead to safer and more sustainable practices, and putting forth the policies to implement them.
Recently, at New Orleans own Tulane University, breakthrough research led to the development of a novel type of blood test capable of finding hidden infection indicators using nanoparticles. It's proven useful for determining if a longstanding infection is lurking in the body, and proven to be a domain where the kind of solutions-oriented thinking that a liberal studies education delivers has been instrumental.
Earning a bachelor's or master's level liberal studies degree with a concentration in the sciences that delivers coursework in chemistry, biology and other natural sciences contributes to the kind of outside-the-box thinking that pushes the sciences to all new horizons
How a Liberal Arts Education in Louisiana Can Prepare You to Work in the Social Sciences
Social science curriculum as part of a bachelor's or master's degree in liberal studies allows students to talk about, study, and research much of what we experience in society – from the economic plans put in place to stimulate job growth and promote equity, to the political wrangling involved in presenting those plans to policymakers in the first place.
Social science is about a lot more than just how people interact and relate to one another. It's also about the economic interdependence of job seekers and job creators, and the game of musical chairs that leaves many without a seat, disenfranchised and disaffected. A story all too common in the Big Easy.
Sociologists, political scientists and economists who have graduated from Louisiana's world class liberal arts colleges with degrees in the social sciences have a unique perspective on this. It's a place with a lot of intergenerational wealth… and just as much intergenerational poverty. And the unforgettable picture of all this was put on display for the world to see during the tragedy that hit New Orleans when the levies broke all those years ago.
What isn't so well-publicized is the fact that the impact of those events are still being felt today. Many of the families that suffered the worst ended up with little to show for it, not even a home to live in when the waters receded. When that valuable real estate was snatched up by property developers and the area was quickly gentrified, not only were the people who lived there left without the homes that many grew up in, the community itself was stripped of its identity. These are the types of socio-economic phenomena that social science seeks to come to grips with.
Colleges of Liberal Arts in Louisiana Offering Bachelor's and Master's Degrees
Franciscan Missionaries of Our Lady University Baton Rouge, LA
Franciscan is an intimate private Catholic college with an emphasis in healthcare. It offers multiple degrees in liberal studies and nursing, health, behavioral science, natural science and more. It is supported by the Franciscan Missionaries of Our Lady and teaches students Franciscan values. They strive to pursue "truth and common good," and are devoted to excellence in academics and in life.
Loyola University New Orleans, LA
In 1847, Seven Jesuit priests sought a way to bring an institution of higher learning to New Orleans. It took many years, but finally in 1904 the doors of Loyola opened. Students seeking a liberal arts program, whether a certificate, undergraduate, or master's degree, will find that Loyola offers a wide variety of subjects including healthcare, music, art, social sciences, and more.
Tulane University of Louisiana New Orleans, LA
Tulane University of Louisiana got its start as a medical college with the intent on addressing the raging problem of Cholera and yellow fever that plagued the state. Today, as one of the top science schools in Louisiana, they offer over 1,700 classes in over 70 majors. They are the premiere research college in the state and stipulate community service as a graduation requirement. In fact, students here have volunteered over 780,000 hours of labor to New Orleans at no cost to the community.
University of Holy Cross New Orleans, LA
The nature of the Liberal Arts program at the University of Holy Cross is to offer a foundational education for the student who seeks a degree in liberal studies with the personal development in Catholic traditions. They offer unique programs such as legal aspects of social science, Roman Catholic theology, and food science.