<!- mfunc search_box_body ->

<!- /mfunc search_box_body ->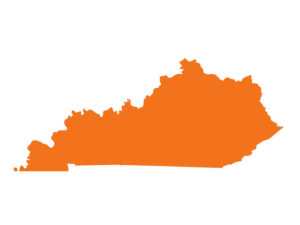 The culture in Kentucky is shifting today in ways that rival what was experienced here during the Industrial revolution. As the industrial base in the state becomes more oriented to technology, science, healthcare and education, preparing for your future here means something very different than it did just a generation ago. How do you choose an education that will stand the test of time?
Whether you're thinking about going back to college to update your skillset with a master's or post-degree certificate, or weighing your options for an undergraduate degree track that will meet the demands of Kentucky's modern workforce, you might be seeing that traditional liberal arts programs are offering concentrations that aren't really all that traditional anymore. With all the tried and tested curriculum you would expect in the sciences and humanities, and some very contemporary and practical concentration options, the modern take on a liberal arts education sort of transcends time.
A liberal arts degree is designed to endure changes and see past passing trends, giving you a comprehensive general education. And these days, the concentration options at some schools can include such non-traditional areas as data science, and even pre-law and pre-med. You'll even find these programs offered, online with asynchronous courses that give you a lot of flexibility.
<!- mfunc feat_school ->
Featured Programs:
Sponsored School(s)
<!- /mfunc feat_school ->
Become Part of the Film, Media and Performing Arts Scene in Kentucky with a Degree in Liberal Studies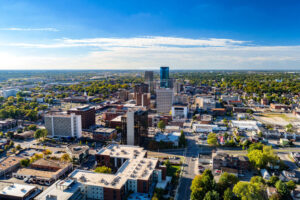 The audience-facing side of the screen or stage is what we all see and hear, but there are hidden hands that work diligently as stage directors, location scouts and in hundreds of other roles that make film and stage productions possible. The student interested in a liberal arts degree with a concentration in film, media or theater in Kentucky, will discover tons of amazing opportunities behind the curtain.
Kentucky has its share of small theaters, independent film production studios, and media companies, and has even played playing a starring role in some Hollywood releases like Secretariat and Tammy.
Over the last decade, the Kentucky Film & Entertainment office has worked to pull in production companies with tax breaks and financial incentives that are making it an attractive place to film, in more ways than one. From student internship positions to site consulting work for experienced producers, graduates coming out of Kentucky's world-class liberal arts colleges are working to develop and expand the media production industry here. From Kentucky's own Blue Entertainment Sports Television in Louisville to Jacor Communications Company in Covington, you'll find your niche in media production and broadcasting right here in Kentucky.
The allure of crafting the right words and images on a monitor appeals to the solitary style of many graphic artists here.
Communications, writing, theater production, photography, graphic design – all the skills you would ever need to get involved in any aspect of the arts and media production are yours to be had through a liberal studies program online or right here in Kentucky.
Join the Scientific Community in Kentucky with a Degree in the Liberal Arts and Sciences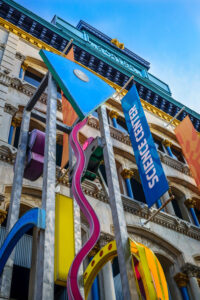 Many children in Kentucky can recall school outings and summer camps at the Kentucky Science Center. It's the place to see stars and planets showcased in brilliant colors, inspiring future astronomers and astro-physicists to peer deeper into the depth of space. It's a place that even hosts pre-med students in seminars where they watch and learn as heart surgeries and other procedures are streamed in real-time.
Behind the programs offered here that make those kinds of learning experiences available to future physicians and that open up the world of scientific curiosity for Kentucky's youth, you'll find people who have passed through the halls of the state's outstanding liberal arts colleges.
You might even find them making important contributions to research at biotech companies Alltech or Amgen that give them a chance to be part of an exciting and challenging future of possibilities in sustainable agriculture.
And in a state where world-class horse breeders serve wealthy clients around the country, animal husbandry and veterinary science continue to be an important legacy industry here too, and one that graduates of the liberal arts and sciences are often an important part of.
How a Liberal Arts Education in Kentucky Can Prepare You to Work in the Social Sciences
One of the most contentious and important topics today is the impact of social media – on our children, our politics and our privacy. Our online presence has created a deluge of information about our lives that we're only now starting to fully appreciate, and it takes the kind of interdisciplinary perspective in sociology and human development that comes from a liberal arts background to see our way forward to a world where we take more from social media than it takes from us.
For better or worse, social media in Kentucky, just like everywhere else, has replaced the coffee shop and the back fence. It's an influential part of our society that's created all new areas to explore in the social sciences. Whether researching how social media affects teenagers' sense of self-worth, or helping promote safe online habits, or tackling the scourge of cyberbullying, everyone from school psychologists and social psychology researchers to policy makers in Kentucky have their hands full right now. It's one of the biggest concerns in the social science community, making it one of the areas of opportunity for liberal arts students studying the social sciences.
The science of consumer behavior – incorporating areas of study ranging from marketing to psychology – dig deep into behavioral patterns and shopping habits. Millions of dollars are spent each year in Kentucky gathering data from online tracking, surveys, and stores in order to inform production and supply chain metrics.
Having a liberal arts degree gives you the opportunity to take your newfound skills, and apply them to a fulfilling career. The general nature of a liberal studies degree coupled with the right concentrations offers the kind of education that will remain relevant well into the future.
Colleges of Liberal Arts in Kentucky Offering Bachelor's and Master's Degrees
Alice Lloyd College Pippa Passes, KY
Alice Lloyd College has a unique approach to education that it likens to Pippa Passes, a poem by Robert Browning. Pippa, a little girl working the sweatshops of Italy in the 1800s, understood the difficulties in life. The poem reflects the unconscious spirit of goodness that naturally resides in people. It's this spirit that Alice Lloyd College declares as the "philosophy of the total learning experience."
Bellarmine University Louisville, KY
Bellarmine's foundational liberal arts program teaches skills necessary to succeed in the modern workplace. Through exposure to a wide range of subjects, students receive hands-on experience, and learn to analyze, question, and discover insights in their chosen field of study.
Campbellsville University Campbellsville, KY
Campbellsville University is an all-inclusive, Christian college that offers technical and certificated programs, associates, undergraduate and graduate degrees in the liberal arts. Academic excellence is embedded in all their programs as they prepare students to become Christian servant leaders in every area of society.
Centre College Danville, KY
Centre College offers a holistic approach to education. They have opportunities for students who want to study abroad, and degrees for those who are career-focused and seeking internship programs. Their well-rounded liberal arts program prepares students in a variety of vocations.
Spalding University Louisville, KY
At Spalding University, The Sisters of Charity Nazareth have instilled a strong sense of "spiritual values with an emphasis on service" as each student enters their career with an attitude of peace and justice. With integrated knowledge across a range of subjects, the student will be prepared for any challenge ahead.
Thomas More University Crestview Hills, KY
The president of C-Forward, Brian Ruschman, claimed that his degree at Thomas More University prepared him for the rigorous demands of the business world. TMU offers undergraduate and graduate degrees in a variety of subjects including business, gerontology, ethical leadership, and science.
Transylvania University Lexington, KY
At Transylvania University, you will receive an education that prepares you to take "a bold path" into the future. Their liberal studies degrees grant a student the aptitude to excel in the field of their choice. Their extensive offerings include 46 majors, and a wide selection of minors and graduate studies.
Union College Barbourville, KY
Kentuckian Martin Perl, a chemical engineer at General Electric, decided to take a few courses in advanced calculus and nuclear physics at Union College. Later, in 1975, he would go on to discover a new elementary particle known as the taulepton. Perl was awarded the Nobel Prize for his discovery. Union college believes investing in the future is key for all their students, including future Nobel prizes winners waiting to be discovered.