<!- mfunc search_box_body ->

<!- /mfunc search_box_body ->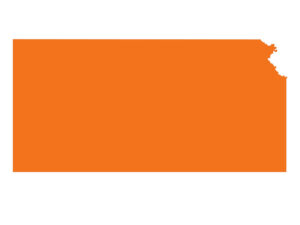 Highway 70 cuts directly across Kansas, tying expansive agricultural land and farming communities to the major metro of Kansas City. Locals are some of the friendliest in the country, but also some of the most sophisticated. It's a secret that homegrown students already know, and an especially welcoming culture for students looking to relocate for the world-class liberal arts colleges found here.
While lifestyle is important, receiving a quality education is the primary goal. Liberal arts colleges in Kansas offer bachelor's, master's and even post-degree certificates in all kinds of concentrations, from the classic liberal arts options that range from film studies to the natural sciences, to contemporary fields like data analytics, economics and political science.
You might not think of Kansas' largest employers – the likes of technology giant Garmin, Union Pacific railroad and UK-based Unilever – as the kinds of places where a liberal arts grad can get their foot in the door, but there's a lot more to manufacturing and consumer goods than just assembly line work. It takes talent in human resources, marketing, public relations, worker safety, union negotiations, environmental impact studies, and a whole lot more to keep the lights on at major multi-nationals. And every bit of it takes the kind of communication and critical thinking skills and interdisciplinary knowledge that comes with a degree in liberal studies. 
<!- mfunc feat_school ->
Featured Programs:
Sponsored School(s)
<!- /mfunc feat_school ->
And you better believe that right here in the breadbasket of the world, you'll find liberal arts and sciences grads with backgrounds in rural studies, biology, and animal science bringing a uniquely humanistic perspective to those hard sciences. Whether studying the viability of Kernza, a wheat replacement that's less damaging to the environment than traditional grains, or writing the next compelling grant request that convinces a billionaire university alumnus that he could tie his name to a legacy of sustainable agriculture, you can be sure liberal arts and sciences grads in Kansas are doing big things in Big Ag.
Universities throughout Kansas offer liberal arts programs – both online, and in traditional classroom settings. Obtaining a bachelor's or master's degree in liberal studies with a concentration in the arts, social sciences, media, natural sciences, among others, prepares graduates to meet the future head on.                                  
Become Part of the Film, Media and Performing Arts Scene in Kansas with a Degree in Liberal Studies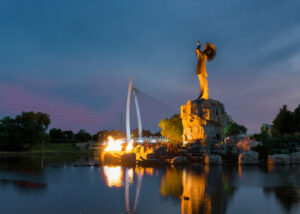 The liberal arts student interested in media studies, graphic arts, or film production will find it all right here in Kansas City, Wichita and beyond. A degree in liberal studies paves the way for documentarians, art house film producers and other independent content creators, just as much as it does movie makers with big ambitions and graphic artists putting their skills to use in design and engineering renderings.
Trinity Animation in Overland creates photorealistic architectural renderings, animations, and product visualization all using 3D camera work and rendering. The 3D space is huge and only getting bigger by the day. Check out any animated ad or imbedded product promo vid and you'll see what we're talking about. And as the future of film and gaming lean more toward virtual reality, this technology will take us into new realms, with liberal arts grads guiding the journey.
Kansas has a prominent standing in the performing arts. It's home to some notable actors including Harrison Ford, Anette Bening, and Kirsti Allie.  Kansas is also headquarters to the multinational theater chain, AMC Theaters, in Leawood. Movie theaters, small stage companies, live theater, and digital productions are all in the wheelhouse of the liberal arts graduates plying their skills here.
Join the Scientific Community in Kansas with a Degree in the Liberal Arts and Sciences
University students in Kansas are credited with discovering the mechanism that creates weed resistance to glyphosates, a major issue caused by the industrial use of herbicides in agriculture. This discovery has since changed how farmers tackle invasive weeds. Eco-friendly problem-solving such as this is the cornerstone of a liberal arts and sciences education that considers the needs of industry from a humanistic perspective.
And it's with that same perspective that they diligently address devastating livestock diseases like Foot and Mouth at the level-three biosafety laboratory housed in the National Bio and Agro-Defense Facility in Manhattan.        
If field work is more appealing to you than being cooped up in a lab, as a liberal arts and sciences student studying biology and other natural sciences, you'll have an opportunity to work hands-on with the Kansas Forestry Service far from the city lights as part of a program designed for the state's university students.        
How a Liberal Arts Education in Kansas Can Prepare You to Work in the Social Sciences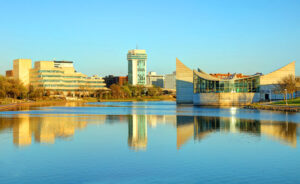 Studying our world and how we function and operate within it is at the heart of the social sciences. And in a liberal studies context, that means incorporating a blend of humanities, educational studies, and even natural sciences with social science curriculum standards like policy studies, social psychology, history, anthropology and economics.
While Kansas City, Wichita and the rest of urban Kansas booms with some of the biggest names in health informatics, logistics and fintech hiring any college grad with a pulse, the people of rural Kansas have been struggling to keep up. It's a similar story in the inner-city enclaves of those big cities, where both are tracking with lower high school graduation rates and college enrollment. It's a problem like the ones faced in many other parts of the country, but it's been felt acutely here as the manufacturing base continues to evaporate. It's a classic role for economists, policymakers and high-level human services professionals, and one that liberal studies grads with a focus on the social sciences are uniquely qualified to handle.
And what about those high-paying jobs in the class towers downtown? As it turns out, they benefit from the work of social scientists too. For instance, management teams implementing human performance investigation processes (HPIP) look to identify errors and inefficiencies, documenting findings and designing solutions with management teams.  These services are invaluable to businesses dealing with everything from productivity issues to worker relations issues. It's a job often performed by outside consultants, and a role unique suited to anybody with the critical-thinking and problem-solving skills that come with liberal studies background in the social sciences. Whether in the office or on the customer facing side, the social science graduate can help develop methods and policies that maximize customer satisfaction and grow the bottom line.                  
A liberal arts degree prepares you for a wide variety of unique career possibilities, all offering interesting and meaningful work.
Colleges of Liberal Arts in Kansas Offering Bachelor's and Master's Degrees
Baker University Baldwin City, KS
This private college in Kansas was reported to have been financially supported by President Lincoln and offers a variety of opportunities in the liberal arts.
Benedictine College Atchison, KS
Benedictine is a well-known liberal arts college in Kansas that attributes its success to the 1500-year-old Benedictine teaching method it still relies on. They offer over 50 undergraduate degrees, and two master's, in traditional subjects and contemporary ones as well.         
Bethany College Lindsborg, KS
Bethany College teaches students to "think, act, and live with purpose." Their liberal studies program prepares students to contribute their skills for the betterment of the world around them. Traditional liberal degree programs include teaching, law, and health science.
Central Christian College of Kansas McPherson, KS
As the name suggests, Christ is at the center of education at Central Christian College in Kansas. The school builds strong leaders who face the future with humble confidence and high moral values. Their liberal arts program range from associate to master's with a wide variety of concentrations.                  
Friends University Wichita, KS
Sacred dance, game developer, and air pollution specialist are just a few of the contemporary subjects taught at Friends University. Their liberal studies program offers bachelor's or master's degrees in these uncommon areas of study, as well as more familiar ones such as political science and teaching.                                                                                              
Newman University Wichita, KS
Ottawa University prides itself on being a foundation of "Christ-inspired community of grace and open inquiry," for all students. The liberal arts program prepares graduates for vocations such as nursing, addiction counseling, and civil engineering. Their academics include advanced graduate studies in subjects such as cyber security, behavioral health and gero-counseling.                   
Southwestern College Winfield, KS
Southwestern College aspires to remove all educational barriers. They recognize that working adults, students in transition, and military, are different than the traditional college student. As such, their liberal arts program is flexible and designed to meet the needs of all types of learners. Finances shouldn't be a barrier either as 100% of students here receive financial aid.                                  
University of Saint Mary Leavenworth, KS
God given potential, global impact, and community service are all goals for the University of Saint Mary's liberal arts student.