<!- mfunc search_box_body ->

<!- /mfunc search_box_body ->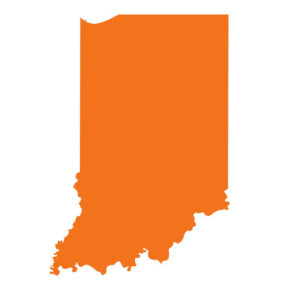 Indiana's current unemployment rate is just under 5%, yet available jobs are evolving in ways that demand new approaches to education in order for Indiana students to prepare for the future.
Change can cause uncertainty and affect career and college plans. This requires any student in Indiana to understand how their degree choice may impact job prospects. Reasons for unease, of course, are partly due to cultural changes, but we are also experiencing a paradigm shift in the way education prepares students, and what skills may be expected from employees in the years to come.
Many students in Indiana are considering educational options that offer greater flexibility – not just subject matter expertise – to mitigate the unknowns. Being able to shift from one job to another canoffer a significant advantage to new college graduates. A Liberal Arts degree in Indiana may be the solution for many students going forward.
<!- mfunc feat_school ->
Featured Programs:
Sponsored School(s)
<!- /mfunc feat_school ->
The field offers a broad-structured education, while at the same time, develops focused competence in a particular industry with concentration options that can include everything from a traditional liberal studies focus to cutting-edge concentrations in data analytics.
Of course, you can always count on liberal arts colleges in Indiana and online offering bachelor's and master's degrees with concentration options in the major liberal studies focus areas including the arts and humanities, the sciences, social sciences and education.
Become Part of the Film, Media and Performing Arts Scene in Indiana with a Degree in Liberal Studies
Indiana's art scene has been vibrant for decades, and continues to grow today. Indiana has produced famous artists such as late night talk show host David Letterman, news anchor Jane Pauley, comedian Jim Gaffigan, and Garfield cartoon strip artist, Jim Davis.
The performing arts span quite a range – from the Christian Marian Theatre Guild in Whiting, to the famous Honeywell Arts & Entertainment complex in Wabash. There are professional theater troupes, as well as independent studios and production companies found throughout the state. Art shows, galleries, and public art opportunities are also available. All of these artistic forums and outlets owe their existence to Indiana's talented and inspired liberal arts graduates, who have honed their natural gifts through Indiana's liberal studies bachelor's and master's programs.
Film and media is another up-and-coming industry for Indiana's liberal arts graduates. When we think of film, the default used to be Hollywood, but not any more. With rising production costs in California, studios are looking to other states to call home. Not all film careers revolve around thebig screen either. There are many other opportunities in digital media and other outlets, creating content, documentaries, marketing and advertising, and more.
Career opportunities are growing in Indiana's arts industry. In 2020, a new tax incentive, Indiana SB262, focused on film and media production, encourages new investments in the state, creating more jobs and moving the industry forward into the future.
Join the Scientific Community in Indiana with a Degree in Liberal Arts
A degree in liberal arts can prepare students to work in many areas of science. Studying humanity and theworld around us is an exciting challenge. It opens the door to the wide expanse of outer space, laser focused microscopic lab work, and the biology of sustainable plant growth, among others.
Imagine staring into a telescope and witnessing a major scientific discovery like a new black hole that was seen by scientists worldwide, and observed by Indiana University students for the first time in 2019. Or performing scientific research at an Indiana college to learn why cancer cells consume large amounts of sugar in fruit flies.
Crop science is another important field in Indiana. Its agricultural industry generates more than $19 billioneach year, making it an important economic sector. Today, Indiana students research things like sustainable agriculture and biodiversity for a better future in farming. Students entering this field are primed to discover new and healthier ways to produce and protect crops that help feed the world.
The job opportunities for a scientist in Indiana include companies such as Lily, or Endocyte in the life sciences. In crop science, major employers include US lab Research Service in Lafayette, and Monsanto in Whitestown.
How a Liberal Arts Education in Indiana Can Prepare You to Work in the Social Sciences
In the social sciences, a student's career choice is broad. It encompasses many aspects of public service including politics, social services, and the environment. Social sciences focus on theories of human interaction and behaviors through foundations of learning in human history, psychology, and sociology.
In Indiana, there are unique opportunities in these areas of study. For instance, in Bloomington, researchers work on understanding its health and addictions crisis by utilizing federal data to study food insecurity and healthcare access for those who are economically challenged.
Indiana's workforce includes career opportunities such as serving as a land asset planner inBloomington, political campaign manager in Fort Wayne, or environmental field technician in Noblesville.
Healthcare is another possibility. Anthem is one of Indiana's leading companies and offers the potential topursue careers in human resources, management, staffing, family services, and research.
Environmental jobs are also available for the liberal arts grad. As employers seek to determine and create not only environmentally sound products and services, but also maintain a healthy work environment. This is a growing field worldwide.
As job opportunities change in the state, having a liberal arts degree with a concentration in the arts, or sciences, allows the student the ability to use their skills in a wide variety of scenarios. Many of these fields maintain high employability while at the same time, offer students the flexibility to pivot to new opportunities throughout their careers if the need arises.
Colleges of Liberal Arts in Indiana Offering Bachelor's and Master's Degrees
Bethel University, Mishawaka, Indiana, is a Christian college founded in 1947 by missionaries. A spiritual life, building relationships, and engaging in a mentorship program are foundational at Bethel. This university proudly claims approximately forty-three national sports championships and has contributed over 22,000 hours of community service.
Bethel University, Mishawaka, Indiana, is a Christian college founded in 1947 by missionaries. A spiritual life, building relationships, and engaging in a mentorship program are foundational at Bethel. This university proudly claims approximately forty-three national sports championships and has contributed over 22,000 hours of community service.
Butler University brags a 98% job placement rate upon graduation. Butler has been afforded the title of top-ranking Midwest school by US News and World Report. Karen Pence, wife of former Vice President Mike Pence and David Starr Jordon, founder of Stanford University are two of the many famous alumni.
Calumet College of Saint Joseph
Calumet College of Saint Joseph is a private Catholic college with a strong focus on serving the community. The college embraces the philosophy of diversity, equity, and social justice and encourages a supportiveenvironment for all students in these areas.
Franklin College, located on a beautiful wooded campus, has been in existence since 1834. During the last 175 years, the college has trained students in over 49 major disciplines. This private school serves around1000 students a year, making the learning environment here personal and intimate.
Holy Cross College is a small, private Catholic college nestled under the trees in Notre Dame, Indiana. Thecollege brags of a highly diverse population, and offers nine majors and 21 minors.
Indiana Institute of Technology
Indiana Tech was founded in 1930 and serves on nineteen different campuses in Illinois, Kentucky and Indiana. They offer associates through doctorate degrees and claim a robust sports program including a collegiate bowling team.
Marian University, a private Catholic college, prides itself on preparing the student for life after graduation. Their academic focus on community service, and co-curricular experiences, offers students ample opportunity to engage with future employers in the community. The curriculum spans from healthcare toeducation, and manufacturing to biodiversity.
Martin University grew out of the 1970s as a "predominantly black institution" addressing the needs of a then, underserved inner-city population. This non-denominational private college creates educational opportunities for many who would otherwise not be able to afford a college education.
Saint Mary-of-the-Woods College
Saint Mary-of-the-Woods prides itself on establishing a culture of equity, justice, sustainability, andspirituality. Founded in 1864 by French Catholic sisters, the school was one of the first colleges in the country to embrace distance learning.
The college was established as the University of Evansville, Indiana by the Methodist church in 1967. Theschool offers an intimate staff ratio of nine to one. The smaller class size affords a greater deal of one-on-one attention to a diverse and international student community.
University of Indiana, or "IndyU," student life is one of connectedness and involvement. The school encourages active engagement in both campus and community life. IndyU Alumnus include writer SusanCollins, actor Collin Donnell, and Jimmy Wales, creator of Wikipedia. The school offers over one hundred undergraduate programs, forty master's and five doctorates.
One of the most recognized names in the college system, the University of Notre Dame grew out of thevision of one Catholic priest in 1842. Today the college offers a variety of courses including many on theforefront of breaking science and technology.
University of Saint Francis Fort Wayne
Founded in 1890 by Catholic sisters, University of Saint Francis gained accreditation in 1947. The school offers a culture focused on strong Catholic faith and the Franciscan tenants of Saint Francis. Located in Fort Wayne, Indiana, it has a long-held reputation as a teaching college.
Valparaiso, or "Valpro," as the locals call it, was established in the mid nineteenth century. The collegebrags a 97% graduation rate and a high success rate for pre-med students. With over seventy majors and twenty graduate programs, Valpo offers an expansive array of educational opportunities for the Liberal Arts student.