<!- mfunc search_box_body ->

<!- /mfunc search_box_body ->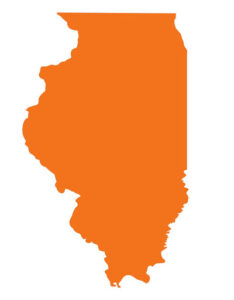 The Land of Lincoln is a heavy hitter on the American liberal arts scene. You want to talk about the arts? Let's talk about the Art Institute of Chicago… oh, and the famous scene from Ferris Bueller's Day Off that introduced millions of teenagers to Seurat and pointillism for the first time.
Commerce? Illinois has the fifth greatest GDP in the country, sending barges of coal, timber, and industrial equipment across the Great Lakes and out the Saint Lawrence Seaway bound for every port in the world. And even companies and products that come from nowhere near here trade every day on the Chicago Board Options Exchange.
Interested in politics and social science? You could be studying at a liberal arts college in any of the seven small Illinois towns that hosted the seminal Lincoln-Douglas debates. Agriculture and food production? It's not what it's best known for anymore as the sciences and tech get all the attention, but the state continues to help feed the country as a major agricultural producer. From a liberal studies perspective where the lessons of the past help inform what we strive for today, it offers a window into the history of hunger and plenty, and the role of industrialization in agricultural development.
<!- mfunc feat_school ->
Featured Programs:
Sponsored School(s)
<!- /mfunc feat_school ->
These are all subjects for a traditional liberal arts education, and bachelor's and master's degrees in liberal studies are available in Illinois at some of the finest colleges the country has to offer. With nearly 30 excellent colleges of liberal arts scattered across the state, you can find a campus and a course of study that will broaden your horizons across the Midwest and beyond.
Become Part of the Film, Media and Performing Arts Scene in Illinois with a Degree in Liberal Studies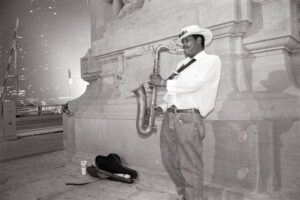 Visual artists have rich opportunities in the Chicago art scene, with cutting-edge social commentary developed by local artists like Jack Cole and Fischer Cherry. Reframing cultural expectations through art is a key piece of liberal studies in any bachelor's or master's degree offered through the liberal arts colleges here in Illinois.
With classic movies filmed here ranging from the comedies of the Blues Brothers to the high drama of The Untouchables, and hundreds of others in the generations since, Illinois has a fine film and media pedigree to offer liberal arts students.
But there's a lot more going on in the arts and culture scene here than Hollywood-style blockbusters.
Join the Scientific Community in Illinois with a Degree in the Liberal Arts and Sciences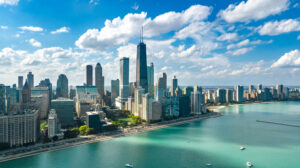 Any state with as much background and reliance on industry as ours has a strong investment in science and technology, a boon for colleges of liberal arts in Illinois. Illinois ranks second in corn production in the country, and that corn is used to produce almost half of the ethanol in the country. Archer Daniels Midland, in Decatur, is a leader in biofuels development and agricultural research.
Big multinational corporations like Boeing call Chicago home and are hungry for liberal arts graduates and interns who can engage with global society while still keeping pace with high-tech developments in aviation and other industries. An online liberal arts degree can get you started down that path.
How a Liberal Arts Education in Illinois Can Prepare You to Work in the Social Sciences
Understanding modern America means understanding historic America, and the original sin of slavery. There's no greater place to start your journey into the social sciences than through liberal arts colleges in Illinois and the seminal Lincoln-Douglas debates that explored that issue at a critical point for the country.
There's nothing juicier in the study of American politics than examining the legendary Chicago machine.
You can blend together your film and your social science studies, too, by diving into the roots of the Trial of the Chicago Seven where it occurred, while watching the Aaron Sorkin movie of the same name. Walk Michigan Avenue where the protests occurred during the 1968 Democratic Convention and develop your own ideas about Vietnam-era politics and the transformation of society.
Colleges of Liberal Arts in Illinois Offering Bachelor's and Master's Degrees
With almost 30 private, non-profit liberal arts colleges in Illinois, there's no question you'll find a program that fits your needs.
Augustana College Rock Island, IL
Augie, as graduates affectionately refer to it, is one of the highest ranked liberal arts colleges in the country according to U.S. News & World Report. That's quite a claim for this small, balanced, picturesque Quad-Cities college, but they get there through faculty-led classes that average only 18 students each. With roots going to Old World universities in Uppsala and Lund you'll have no problem finding roots in the Classics for a degree here.
Aurora University Aurora, IL
AU is all about offering choices. Your education here is scene as a voyage of discovery, guided by award-winning professors for whom education, not research, is the priority. Growth here comes through exploration, fueled by volunteer opportunities and professional experiential learning.
Bradley University Peoria, IL
If you have a broad range of interests but a busy schedule, then Bradley's general studies program offers a flexible option for your liberal studies degree. Available full-time or part-time, on-campus or online, the high-quality instruction draws on the college's multicultural base in Peoria to let you take your education in your direction. At a school that started as a horology institute, you know that can take you just about anywhere you might imagine.
Columbia College Chicago Chicago, IL
Columbia picked the perfect spot for an interdisciplinary cultural studies program—located in vibrant, thriving Chicago, students have all kinds of real-world opportunities to hone critical thinking skills and tools. Identities and subjective perspectives are on tap in this world-class city, but the program also offers study abroad options for a global perspective.
Concordia University Chicago, IL
A Lutheran university in the heart of a multicultural nexus of arts and sciences, Concordia has a lot to offer the liberal arts student. Engaging with classical liberal conceptions of truth and beauty with a backdrop of Gospel and religious faith will help you cultivate your ideals and hone your thinking in both devout and secular worlds.
DePaul University Chicago, IL
DePaul offers a wealth of opportunities to study in the liberal arts at both bachelor's and advanced levels, combining the expertise and experience at this classical Vincentian school. Urban diversity, academic excellence, and the school's position as the largest Catholic institution of higher learning in the country give you great building blocks for an amazing interdisciplinary education.
Dominican University River Forest, IL
Ranked 10th overall in the Midwest by U.S. News & World Report, Dominican also comes in number 1 in both Best Value and Social Mobility for schools in the Chicago area. With departments teaching everything from education to informatics, you can put together a terrific scope of study here, and partnerships with Loyola, the Illinois Institute of Technology, and the John Marshall Law School present further options for extraordinary training.
Elmhurst University Elmhurst, IL
Experiential learning credits and a focus on adult learners are only a couple of the ways that Elmhurst shines as a liberal arts college in Illinois. With 16 different concentration options running from Criminal Justice to Kinesiology, there's a good fit for your plans at this close-knit, small suburban college on the doorstep of world-class Chicago.
Eureka College Eureka, IL
Eureka has a strong humanities department with many traditional liberal arts programs, but the school is up-front about their design-it-yourself bachelor's option. A customized major matches your interests and academic needs completely, and you can make use of the Eureka advantage to reach your full potential.
Greenville University Greenville, IL
Greenville offers a completely customizable, entirely online, accelerated 2-year program in liberal studies. Distinguished and caring faculty offer interdisciplinary knowledge that can take you in any direction with full support, encouragement, and guidance. Named as a College of Distinction for 2021, Greenville brings a more than hundred year tradition of liberal education into the internet age.
Illinois Institute of Technology Chicago, IL
Since 1890 IIT has been crossing new frontiers in science and technology. Today, it offers a liberal arts education that crosses those boundaries in new ways. Offering both a traditional humanities degree and a degree in digital humanities at both bachelor's and master's levels, you'll find a whole new level of perspective on traditional disciplines in the context of modern technology from the experts.
Knox College Galesburg, IL
Knox is a tight-knit community where people still look one another in the eye and shake hands. The school prides itself on accepting exceptionalism, in everything from thought to dress to speech. A classical studies program here ranges back through ancient history and then goes on a geographical tour for context, placing the standard Latin and Greek studies into the larger culture where they were birthed… much like Knox itself.
Lake Forest College Lake Forest, IL
At both bachelor's and master's levels, Lake Forest College puts your passion on level with practicality. Founded in 1857 on the doorstep to Chicago, the eclectic, beautiful campus has grown with the times and embraces its history. That balanced approach brings modern thinking to a long-standing liberal arts tradition, while a student body that is almost 40 percent minority or international offer new perspectives on humanistic studies.
Lewis University Romeoville, IL
Guided by a Catholic and LaSallian heritage, Lewis is grounded in the interplay of knowledge and fidelity in a grand search for truth. With dozens of different minors available to put together in any combination, the BLA here offers you the chance to begin your own search for truth in whatever way you best decide.
Lincoln Christian University Lincoln, IL
When you think about interdisciplinary studies, the broader the better. At Lincoln Christian, that can take you from business to Bible studies. And with the BA in intercultural studies, you can do it all. The school likes to say that students come for a major, and leave on a mission. It's a different kind of school with a tradition rooted in Christian faith and a spirit of inquiry.
Lincoln College Lincoln, IL
Lincoln aims to offer an affordable education that is just as customized as you will find at high-price programs. The Accelerated Bridge to Education program offers a fast, inexpensive path to a liberal arts degree designed for adult learners. Services like a free shuttle from campus around town and 10 Amtrak trains a day to Lincoln make accessibility a breeze for working professionals.
Monmouth College Monmouth, IL
Monmouth is a small residential school that believes in getting you out into the wider world. Known for seminar-style classes and internship, summer research, and study abroad programs, that school cherishes its Scots-Irish heritage by challenging students with active, interesting challenges you won't find elsewhere. The classics program even offers a course in ancient sports!
National Louis University Chicago, IL
NLU was founded in 1886 with a goal of helping and supporting communities. The school continues to take that goal to heart, offering a flexible on campus or online liberal arts degree that respects your time and offers a convenient way to set your own pace and curriculum. There's a strong teaching tradition here, with pioneer and reformer Elizabeth Harrison creating one of the earliest kindergarten training programs and leading to the development of the National Parent-Teacher Association and Head Start.
North Central College Naperville, IL
NCC offers a liberal arts program with a definite emphasis on the arts of reading and writing. Offered by the Shimer Great Books School, reading, writing, and discussion are key parts of the liberal studies degree here. A hallmark First-Year Experience program offers each student a designated mentor and eases you into the small-class, intensely focused learning environment.
Northwestern University Evanston, IL
The MALS degree at Northwestern is a full member of the Association of Graduate Liberal Studies Programs. You can drill down in unique concentration like Chicago Studies or Digital Studies as well as designing your own coursework. At this legendary university, you'll in the same classrooms as Nobel Prize winners like Saul Bellow and astronauts like Michael Barratt… or you can become a master of the visual arts and the human condition, like alum Stephen Colbert.
Saint Xavier University Chicago, IL
As the first Catholic university in Chicago as well as the first Sisters of Mercy higher educational institution, Saint Xavier's has a lot of history to live up to. With its origins as a higher education institution for women and the poor, it offers a unique perspective on liberal studies, with compassion and wisdom built into the search for truth and critical thought.
Trinity International University Deerfield, IL
The peaceful wooded setting of Trinity International offers plenty of room for thought and contemplation in your pursuit of a humanities degree. But at only 25 miles from downtown Chicago, it also puts you on the doorstep of a vibrant cityscape of humanity and culture. Building your own curriculum here will allow you to think both critically and biblically about any subject.
University of Chicago Chicago, IL
The 125-year history of UChicago has been driven by intellectual debate and a search for evidence in an environment where the freedom of expression is fundamental. Your search for truth will take place in a school that has driven questions about the nature of the universe, through graduate and Nobel laureate Albert Michelson's studies on the speed of light that provided the underlying data for Einstein's theories of relativity.
University of St. Francis Joliet, IL
A Franciscan university is never a bad choice for liberal studies, coming from a tradition that spearheaded that style of learning and enquiry. USF embraces those Franciscan values and brings them into the modern era through innovative programs like the BA in digital humanities. You will combine courses in computer science and statistics with literature, history, and philosophy, figuring out how humanity will deal with the next waves of technical change.