<!- mfunc search_box_body ->

<!- /mfunc search_box_body ->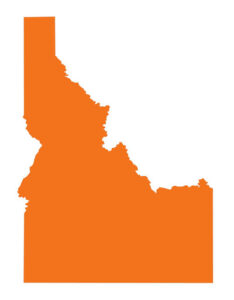 Idaho is a place with deep roots in natural and human history, with excavation at Wilson Butte finding native habitations dating back 14,500 years. But it is also a destination for modern Hollywood jet-setters looking for big snow and urbanites fleeing the cities looking for both affordability and access to nature.
It's a state of hot, dry deserts and towering, forested mountains. Moving north from the broad Snake River Plain of Southern Idaho, it feels like the land in the narrow panhandle has been squeezed so tight it thrusts the peaks of the Rockies right up to touch the sky.
Altogether, there is a rich blend of culture, of the natural world, and of historical flavor that offers fertile ground for anyone seeking a liberal arts college and a diverse education in Idaho.
<!- mfunc feat_school ->
Featured Programs:
Sponsored School(s)
<!- /mfunc feat_school ->
Become Part of the Film, Media and Performing Arts Scene in Idaho with a Degree in Liberal Studies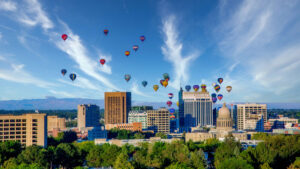 Idaho's grandeur makes it a natural backdrop for filmmakers and an inspiration for artists and other creatives. But one of the most famous films to come out of Idaho was made by a local from tiny Preston: Napoleon Dynamite became a cult classic with its quirky picture of small-town Idaho life.
Colleges of liberal arts in Idaho can draw on a strong Native American presence for takes on culture and performing arts that offer new perspectives on society. Smoke Signals, set and filmed on the Coeur D'Alene reservation in Plummer and Worley, was the first broadly-distributed, feature-length film written, directed, and produced by Native Americans.
The traditional arts aren't neglected by liberal arts colleges in Idaho, either, but they come with a uniquely Idahoan twist. The Gem State generates some of the most gorgeous geological specimens in the United States, and the Idaho Gem and Mineral Show offers students examples of both natural history and fascinatingly artistic jewelry that comes out of it.
Join the Scientific Community in Idaho with a Degree in the Liberal Arts and Sciences
We can't really talk about the hottest prospects in Idaho science careers here: they're classified.
That's because the Idaho National Laboratory, run by the Department of Energy, is on the cutting edge of nuclear power research not just in the United States, but in the world. More than 50 reactors have been built on the lonely desert site, including the first ever to generate useful amounts of electricity, and the very first nuclear submarine power plant.
Arts and sciences graduates have been part of some of the big breakthroughs at INL, but there are more mainstream employment opportunities for bachelor's and master's degree in liberal arts graduates in Idaho. Micron Technology in Boise is the only U.S.-based manufacturer of DRAM, while Pocatello's ON Semiconductor cranks out chips that end up in vehicles nationwide.
How a Liberal Arts Education in Idaho Can Prepare You to Work in the Social Sciences
Idaho has had an identity crisis almost right from the beginning. No one even knows where the state's name really comes from—it was proposed by a charlatan and fraudster who was posing as an unelected delegate from an unofficial territory on the basis of a made-up Native American word. By the time Congress figured out what had happened, the name had stuck.
If there is anything that liberal arts students are uniquely cut out for, it's the ability to dive into the details and clear up the wrongs of the past, bringing an historical perspective to understanding the socio-economic pains felt in the native population and among other marginalized groups today. Liberal arts colleges in Idaho are a great place to do all of that.
The Native American presence isn't the only minority group in Idaho. Over the past decades, the percentage of individuals of Hispanic descent has also been growing, as migrant farm workers are drawn by the many harvesting and processing job opportunities available in Idaho.
In a state that has traditionally been among the whitest in the nation, that offers a unique laboratory for social scientists exploring racial relations and attitudes. The long-standing Native American reservations in the state have also brewed up long-standing issues of education, poverty, and addiction that social services must find ways to address.
There are scholarly opportunities throughout the state for liberal arts students in Idaho interested in working in the social sciences. The Human Communities Research Consortium, based in Moscow, reviews manuscripts and offers workshops to build connections in Idaho to support intellectual engagement in local and global communities.
Colleges of Liberal Arts in Idaho Offering Bachelor's and Master's Degrees
New Saint Andrews College Moscow, ID
Swords and shovels are the university insignia at New Saint Andrews, signifying the ability of graduates to build and fight. Student life here takes on a unique angle as undergraduates board together with local church families rather than rooming in dormitories. A genuine community connection rooted in faith and independence helps fuel your liberal studies at NSA, and a ten to one student to faculty ratio offers personal guidance in those studies at every step. Although the school aims to offer a classical Christian higher education, it draws on Hebraic, Greek, and Roman philosophy and vision, and gives modern sciences their full due in coursework and extracurricular activities like Astronomy Club.
Northwest Nazarene University Nampa, ID
NNU is a comprehensive Christian university with more than 80 different programs in everything from art to youth ministry. That offers a lot of fuel for interdisciplinary studies, giving you course options in hard sciences like biology and physics as well as the classics and humanities. As one of only eight regional Church of the Nazarene colleges in the United States, NNU concentrates the expertise and energy for nine different states on one beautiful residential campus. You're not limited to living in Nampa to experience this great intellectual exploration, though—the BLS is offered both on campus and as an entirely online liberal arts degree for students anywhere in the state or in the country. Names as one of the Best Regional Universities in the West by U.S. News & World Report, NNU is a hidden gem for liberal studies students in Idaho.