<!- mfunc search_box_body ->

<!- /mfunc search_box_body ->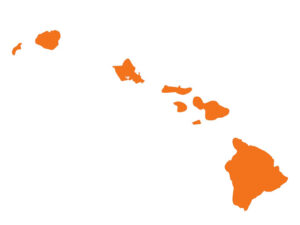 Whether you're a native Hawaiian or a mainland transplant, if you live and work in Hawaii, your respect for the land and love of the people run deep. You delight in the pristine surf, you revel at the towering palms, and you savor each golden sunset. If you're connected to Hawaii, you have an unwavering commitment to the spirit of aloha – of living in harmony with the people and land around you.
Your dedication and steadfast sense of loyalty to Hawaii, its environment, and the greater good is always appreciated, regardless of where in this beautiful archipelago you put down roots. This is why a bachelor's or master's degree in liberal arts couldn't be a better fit for you. Careers in the arts, the social sciences, research and scientific inquiry, activism… they all have a place among this magnificent chain of no less than 132 islands, banks, shoals, reefs, atolls, and seamounts.
Hawaii's colleges of liberal arts are home to programs that foster an interdisciplinary skillset that centers on collaboration, creative-thinking, communication, critical thinking. This is something that's valued in so many of today's in-demand professions in the sciences, education, the arts, and so much more.
<!- mfunc feat_school ->
Featured Programs:
Sponsored School(s)
<!- /mfunc feat_school ->
Recent high school grads are sure to flock to the state's traditional, campus-based liberal arts degrees while working adults will find the nice selection of online liberal arts degrees as a convenient and flexible alternative to in-person study.
There's plenty to get passionate about here, whether your interests lie in examining the past to better understand the future, finding solutions to the islands' most urgent environmental issues like climate change and diminishing natural resources, or advocating for programs that address pressing social issues like homelessness and drug abuse. Where will the spirit of aloha take you?
Become Part of the Film, Media and Performing Arts Scene in Hawaii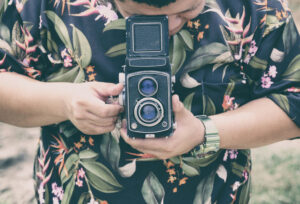 Hawaii's beautiful scenery has long made it a hot spot for television and film production, earning it the title of "Hollywood's Tropical Backlot." Blockbusters like Fifty First Dates and Jurassic Park were filmed here, as were long-running television hits like Hawaii Five-O and Magnum P.I.
A steady supply of work and an attractive motion picture, digital media, and film production tax credit implemented in 2019 have resulted in exciting opportunities for artists, crew members, and production pros who come with a creative, collaborative skillset earned through a bachelor's or master's degree in liberal arts.
Hawaii's performing arts industry has also kept the state's creative minds in steady work. From Manoa Valley Theatre's Broadway and off-Broadway productions to the world-class opera and musical theater of Hawaii Opera Theatre in Honolulu to the Diamond Head Theatre, fondly referred to as the Broadway of the Pacific and home to world-renowned productions like Les Misérables and Guys and Dolls, there's no shortage of opportunities in Hawaii for liberal arts grads with a passion for the performing arts.
Another area of study for the liberal arts student is corporate communications. Companies around Hawaii have realized over the years that an online presence is a critical tool for their success. The liberal arts student is a prime candidate to enter this profession because of the kind of competency they gain through coursework such as gaming architecture, gaming prototyping, and graphic arts.
Join the Scientific Community in Hawaii with a Degree in Liberal Arts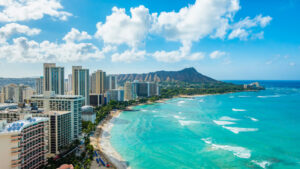 Hawaii's beauty has long inspired poets and artists and has secured tourism as the state's largest industry since it achieved its statehood in 1959. But tourism —which has resulted in both a steadily increasing population and an influx of year-round visitors — has also been an Achille's heel for this for this magnificent archipelago.
This is because despite its geologically violent beginnings, Hawaii's ecosystem is exceptionally fragile and is in constant danger of environmental degradation and destruction due to issues such as an assault of invasive species, air and water pollution, and climate change, all of which have disrupted the natural biodiversity of the islands and threatened everything from its coral reefs to its agriculture and livestock industries.
Hawaii colleges of liberal arts, often through exciting partnerships with governmental agencies, private industry, and nonprofit organizations, are hard at work preparing the next generation of scientists whose goal is to better understand Hawaii's environmental challenges and find solutions to the most pressing issues affecting its long-term health and vitality.
Scientists at the Mauna Loa Observatory in Hawaii, for example, perform atmosphericstudies using the Keeling Curve, a measurement tool that's been taking continuous measurements of the amount of carbon dioxide in the air since 1958. Their work is vital for better understanding the pace at which climate change is affecting the Earth.
If ocean science is your area of interest, you can participate in groundbreaking research to detect freshwater plumes between the seafloor and ocean surface in Manoa. Or if the stars are more inviting, you can study the night skies on Mauna Kea's summit, which is said to be the best place on earth to use optical telescopes.
Other areas of study in science for students in Hawaii include:
How a Liberal Arts Education in Hawaii Can Prepare You to Work in the Social Sciences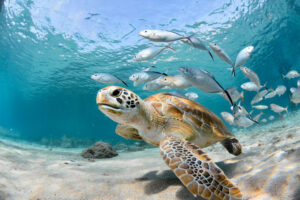 Anthropologists, activists, educators, lobbyists, social workers, and environmentalists are just some of the liberal arts pros whose work is committed to innovation, sustainability, and a holistic approach to social change.
Hawaii's longstanding respect for cooperation and compassion has produced countless partnerships aimed at conserving the state's natural resources, protecting its environment, advocating for the underprivileged and marginalized, and creating a better, healthier tomorrow.
For example, you'll find Hawaii's professionals in the social sciences lending their talents to groups like the Hawaii Conservation Alliance, a coalition of no less than 15 federal and state governmental agencies and nonprofit organizations focused on conserving Hawaii's natural resources; social services agencies like the Family Promise of Hawaii, which helps homeless and low-income families in Hawaii secure affordable housing; and social advocacy organizations like Equality Hawaii, which is dedicated to securing marriage equality to lesbian, gay, bisexual, and transgender individuals and their families through public education events, projects, media campaigns, lobbying, and more.
There are other options outside of the traditional categories available to the social scientist in Hawaii, as well. For instance, one new area of study focuses on health and human performance on the islands. It incorporates the study of human physiology and nutritional science in ways that enhance our human abilities. Another potential focus is Hawaiian studies. This certification is a niche for the social science student who wants to become an expert in the rich and diverse history of Hawaiian culture throughout time.
With such a strong tourism industry, the social science student earning a bachelor's of science in hospitality and management will have career opportunities throughout the islands, especially due to the vibrancy of this sector in Hawaii.
Other focused programs such as marine biology, linguistics, intercultural peace-building, organizational behavior, and Pacific Island studies are other interesting and possible paths for the student seeking a bachelor's or master's in liberal studies in Hawaii.
Colleges of Liberal Arts in Hawaii Offering Bachelor's and Master's Degrees
Brigham Young University Laie, HI
There is no doubt that the expansive green lawns peppered with tropical plants and palm trees and alluring views of the Pacific Ocean are enough to captivate the imagination of any student entering Brigham Young University. Though the views are stunning, their mission is equally important to consider. They supply a faith-building liberal arts education along with practical secular studies to establish a complete liberal studies degree. They want their students to be fully prepared, both in skills and in character, to serve others in society. They offer classes both online and in traditional classroom settings.
Chaminade University Honolulu, HI
Creative problem solving, critical thinking, mentoring, and diversity are all aspects of what makes a successful college career according to Chaminade University. CUH offers liberal arts students twenty-five undergraduate and graduate programs to choose from. They incorporate the Marianist tradition by fostering a community of students that follow after the pious life of Mary according to Catholic theology. CUH believes that education should impart a formation of faith, as well as integrated and quality education. Earning a liberal arts degree at CUH produces students who are fully capable of becoming a vital part of society.
Hawaii Pacific University Honolulu, HI
"To change the world, you have to change how you see it." That is the hallmark of study at Hawaii Pacific University. The coursework is built around traditional topics and areas of study, as well as approaching education from a global perspective. The school encourages students to seek relevant career paths and embrace their place in social responsibility. Liberal studies graduates from Hawaii Pacific are prepared to enter careers as responsible citizens and lifelong learners.