<!- mfunc search_box_body ->

<!- /mfunc search_box_body ->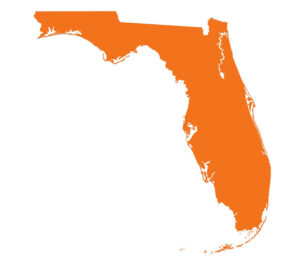 Florida's multicultural vibrancy is inspired by indigenous, European, African, Latino, and Asian influences and the population has families from all over the world. Not only are students at colleges of liberal arts in Florida educated in the midst of such striking diversity, but they're also taught the communication and critical thinking skills necessary to truly understand the needs and perspectives of people across cultural lines.
Florida is a state that is rapidly growing, both demographically and economically. From the panhandle to the peninsula, the state is bursting with people and new opportunities. And with that, new challenges to resolve.
Become Part of the Film, Media and Performing Arts Scene in Florida with a Degree in Liberal Studies
Liberal arts students of film and performing arts will find the flourishing arts atmosphere of Florida a perfect space to shape their talents.
Film is heavily promoted here. Some of America's favorite movies, TV shows, and commercials were shot in the state. The Florida Office of Film and Entertainment exists to build and support the state's entertainment industry and pull in filmmakers, and not just with tax incentives like some states. The office actually gets involved to help source funding for the development of digital platforms and technologies, collaborate with the local film industry, and provide strategic planning and production support. Florida doesn't just want to be a place to come shoot; it wants to be a global production center for film and media.
Along with working on productions brought to the state, student filmmakers can catch an indie movie at the retro-style Tropic Cinema or art house film at Hippodrome State Theatre, or explore global works at the Florida Film Festival.
Florida is filled with historic theaters for performing arts. The Dixie Theatre in Apalachicola, the Florida Theatre in Jacksonville, the Asolo Repertory Theatre in Sarasota, and more have fans filling the seats and floors to watch talented artists. The New World Symphony, the Miami City Ballet, the Sarasota Orchestra, and Opera Tampa are just a few organizations of performing artists showcasing their skills in Florida.
From the state's official Ringling Museum of Art to museums of illusions and photographic arts, and gallery districts like the one in Napes – between art shows, installations, and exhibits, art is everywhere here. Classic, contemporary, or experimental, Florida owns the art scene.
Join the Scientific Community in Florida with a Degree in the Liberal Arts and Sciences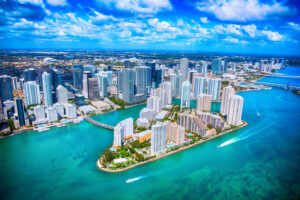 Earning a bachelor's or master's liberal arts degree in Florida puts graduates in the front row of a scientific community that is constantly working to transform and improve the quality of life on Earth.
Florida is home to the country's premier spaceport, NASA's Kennedy Space Center. Engineers and researchers provide support for launch vehicles in government and commercial programs. The future of successful space exploration lies with the scientists working in the space center's labs, such as its Applied Physics Laboratory or Electrostatics and Surface Physics Laboratory.
Florida Reef is the only living coral barrier reef in the continental United States, so of course marine biologists here are giving it the attention it so desperately needs. At Florida Aquarium, researchers made a breakthrough discovery that could be a savior for the reef. A team successfully reproduced a group of coral in a lab, which could have major implications for the health of this American coral reef tract. The project has the goal of repopulating the suffering complex and fragile ecosystem.
Florida scientists have their hands full with biomedical and life sciences studies, healthcare research, innovations in commercial space travel, aerospace, defense systems, and so much more, and they need the help of newly educated and ambitious scientists with interdisciplinary liberal arts degrees to get the jobs done.
How a Liberal Arts Education in Florida Can Prepare You to Work in the Social Sciences
For a state that relies heavily on tourism and hospitality–thank you, Disney World and hundreds of miles of beaches–leaders and social professionals need to be mindful of the impacts that so much foot traffic has on the communities, even while the money rolls in. It will take the engagement, responsibility, and awareness that liberal arts programs instill to produce the kind of policymakers, economists, and public professionals equipped to handle the complex dynamics that a booming tourism industry creates.
Vacationers aren't the only ones flocking to Florida. Immigrants and United States transplants are also laying down roots there, often later in life. These communities in transition require special support to adjust to new homes. Liberal arts degree holders know that they have a responsibility to meaningfully serve communities of all kinds, and they know how to do it well.
Environmentalists and other social scientists are needed to protect and promote the populations and places of Florida–from the alligators and crocodiles plunging through Everglades National Park to the tourists and Floridians taking dips at the beaches.
With the highest percentage of older adults in the country, many of whom are on Medicaid, and a huge percentage of citizens without health insurance, Florida social, public health, and healthcare workers are tasked with protecting vulnerable communities. In fact, social assistance is one of the largest sectors of employment in Florida.
Florida is also a well-known battleground for national elections. Politics need to play out somewhere, but it falls on liberal arts-educated professionals with the sense of civic responsibility and integrity necessary to keep the peace to ensure safe and well-served communities. Community leaders and political activists will never be bored in Florida.
Colleges of Liberal Arts in Florida Offering Bachelor's and Master's Degrees
Barry University Miami, FL
Barry University is a Catholic college with a liberal arts curriculum that places an emphasis on experiential learning. Along with the classroom experience, students at Barry can get involved in labs, discussions, competitions, and volunteer opportunities.
Beacon College Leesburg, FL
Beacon College is a college exclusively for students with learning disabilities and ADHD. Its curriculum and support include developmental courses, personal attention, mentoring, and courses that emphasize critical thinking.
Bethune-Cookman University Daytona Beach, FL
Bethune-Cookman University is a historically black university affiliated with the United Methodist Church. The small university understands the African American experience and affirms African American culture. The college is future-focused, empowering students for a changing world.
Edward Waters College Jacksonville, FL
A historically black college, Edward Waters University is a Christian institution founded in 1866. The liberal arts college prepares students for a global society with a program that's rigorous, inclusive, pragmatic, socially relevant, and responsible.
Flagler College St. Augustine, FL
Flagler College is a liberal arts campus on the coast with distinguished faculty and engaged students. Its programs are designed to develop students into entrepreneurial, thoughtful, and well-rounded citizens.
Florida College Temple Terrace, FL
Originally a junior college, Florida College now offers bachelor's as well as associate degrees. The Christian liberal arts college provides students with opportunities to develop skills in leadership, cooperation, and creativity.
Hobe Sound Bible College Hobe Sound, FL
Hobe Sound Bible College offers a Bible-centered education with the goal of foster growth of the whole person. It has programs in counseling, intercultural studies, music education, professional studies, and more.
Jacksonville University Jacksonville, FL
Jacksonville University has programs in business, marine science, engineering, physics, and nursing, as well as degrees in specialized fields like communication sciences and disorders, film, and animation. It has been named an "America's Best College" in the South by U.S. News and World Report.
Lynn University Boca Raton, FL
Lynn University is a small liberal arts college. The university utilizes iPad-powered learning for boundless classrooms, connects students with potential employers early on, and encourages a global mindset. Lynn offers accelerated degree programs for those in a hurry.
Nova Southeastern University Fort Lauderdale, FL
Nova Southeastern University is a research university that has over 150 programs of study across 18 colleges, centers, and schools. With a research environment that fosters integrity, academic excellence, leadership, and community service, its focus is on lifelong learning.
Rollins College Winter Park, FL
Founded in 1885, Rollins College is Florida's oldest post-secondary institution. Rollins' College of Liberal Arts has a faculty member for every 11 students and more than 60 areas of study.
Saint Leo University Saint Leo, FL
Founded in 1889, Saint Leo University is the oldest Catholic institution of higher education in Florida. The liberal arts university has degree programs in its College of Arts and Sciences, College of Business, College of Education and Social Services, and College of Health Professions.
St. Thomas University Miami Gardens, FL
As a Catholic college, St. Thomas University prepares students professionally, academically, and spiritually. The university has a diverse student body and is dedicated to building leadership skills.
The University of Tampa Tampa, FL
The University of Tampa is a medium-sized university with state-of-the-art facilities and technology. UT has hundreds of programs of study, student activities, and leadership and study abroad programs.
Trinity Baptist College Jacksonville, FL
Trinity Baptist College was originally dedicated to preparing people for ministry when it opened in 1974. While it still focuses on Biblical studies, it has expanded to offer general and professional studies, liberal arts degree programs, and graduate studies.
University of Miami Coral Gables, FL
The University of Miami is a large research university with more that 17,000 students from all over the world. There are 12 schools and colleges with hundreds of undergraduate and graduate degree programs. Researchers largely focus on medicine, but also conduct studies in fields such as engineering, education, and psychology.
Warner University Lake Wales, FL
Founded in 1968, Warner University is a Christian university affiliated with the Church of God. Warner has over 30 undergraduate degree programs for traditional students, and master's and bachelor's programs for working adults such as a bachelor's of arts in Educational Studies, Healthcare Management, and Business Administration.