<!- mfunc search_box_body ->

<!- /mfunc search_box_body ->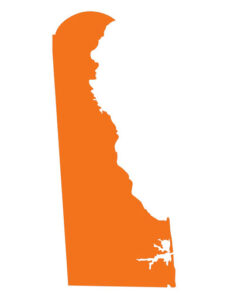 Despite holding the illustrious title of first state to ratify the U.S. Constitution, Delaware has long suffered from a lack of national recognition. With neighbors like New York, Washington D.C. and Philadelphia, it's not exactly easy to capture the limelight. And when you're a state with no major sports teams, no large commercial airports, and just one – yes, one – area code, you tend to get overshadowed. But that only goes for the uninitiated who don't know anything about big business.
Delaware has long been referred to as the "corporate capital of the world," and for good reason – more than 1.4 million corporations have incorporated here, largely due to the state's friendly corporate tax laws. JP Morgan Chase, Perdue Farms, Highmark Blue Cross Blue Shield… the list goes on. Delaware is one of the leading producers of chemicals, too, home to major players like DuPont, Hercules, and AstraZeneca. Their research centers, focused on pigments, pharmaceuticals, petrochemicals, and more, are numerous.
And let's not overlook Delaware's thriving agriculture sector. The more than 2,500 farms found in the southern part of the state funnel about $8 billion annually into the state's economy. The tourism industry here is alive and well, thanks to pristine beaches like Dewey, Bethany, and Rehoboth, and the state's environmental efforts are worthy of praise, with landmark environmental laws serving as protection of its delicate waterways and wetlands for decades.
<!- mfunc feat_school ->
Featured Programs:
Sponsored School(s)
<!- /mfunc feat_school ->
Yep, Delaware really does have it all. The opportunities located within the borders of our nation's first state are sure to inspire the next generation of liberal arts graduates—the environmentalists, scientists, educators, activists, lobbyists, artists, economists, and analysts who will serve as the state's innovators and trailblazers, its stewards of the environment, safekeepers of the economy, and seekers of social change.
Bachelor's and master's degrees in liberal arts prepare future professionals, scientists, and artists with a unique, interdisciplinary skillset and a foundation of knowledge on which to build careers focused on holistic growth and a better tomorrow. Today's liberal arts degrees are flexible and adaptable, offering personalized courses of study and the option of either online or on-campus study. High school grads will enjoy dynamic campus environments through traditional liberal arts degrees, while working adults are sure to appreciate the many online liberal arts degrees that never skimp on quality but provide the distance-based study format necessary for busy lives.
Make no mistake, Delaware is a leader. Agriculture, natural beauty, corporate powerhouses – Delaware has it all. And while you may still blink and miss it while flying over, if you stick around long enough, you'll discover that Delaware has everything graduates of liberal arts colleges need to get an exciting career off the ground and make their mark.
Become Part of the Film and Performing Arts Scene in Delaware with a Degree in Liberal Studies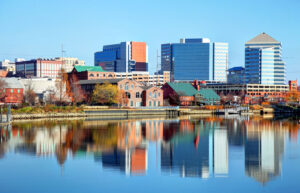 The performing arts scene is exciting and dynamic in Delaware, providing the state's bachelor's or master's in liberal arts grads with plenty of inspiration and loads of opportunities.
Delaware is home to Wilmington's Delaware Theater Company which, to date, has more than 220 professional productions under its belt; the Mid-Atlantic Symphony Orchestra, which plays in venues throughout the state; and some of the coolest live music venues like the Rehoboth Beach Bandstand, an open-air spot where scores of people come to listen to music under the stars.
Delaware has long offered a supportive environment where both new and established artists can advance their creative development. For example, each year, hundreds of Delaware artists of dance, music, media arts, and the visual arts compete for 25 spots as a Delaware Individual Arts Fellow through the Delaware Division of Arts—a unique opportunity to showcase their talents through a public exhibition.
Join the Scientific Community in Delaware with a Degree in Liberal Arts
Delaware's scientific community studies the most pressing environmental issues in the state and crafts bold, innovative solutions that are aimed at conserving and protecting natural resources and providing a healthier, cleaner, and safer tomorrow for the people who call Delaware home.
Through exciting partnerships between the state's liberal arts colleges and private businesses, nonprofit organizations, and governmental agencies, sustainability and conservation efforts are strong and innovative.
Today, there are dozens of environmental research centers throughout the state, such as the Center for Applied Coastal Research, which studies coastal processes and coastal engineering; the Center for Carbon-Free Power Integration, which studies carbon-free power generation using surface wind, geostrophic winds, and ocean currents; and the Center for the Study of Pollutants in the Environment, which acts as a multi-institutional consortium of scientists and engineers who study the effects of pollutants in aquatic and terrestrial ecosystems.
Biotech has also long been a player in Delaware, with companies like Incyte (a drug discovery and development company focused on oncology), Adesis (a contract research organization that supports the pharmaceutical, chemical, biomaterials, and catalyst industries), and Agilent (focused on diagnostics and the applied chemical markets) making big strides here in recent years.
Scientists and researchers with a liberal arts foundation serve as respected team members within pharmaceutical companies, global materials science companies, diagnostic science entities and bioengineering firms.
How a Liberal Arts Education in Delaware Can Prepare You to Work in the Social Sciences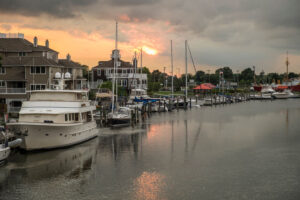 From social issues like food insecurity and racial inequality to environmental issues like coastal flooding and climate change, Delaware's social scientists are vital members of Delaware's commitment to protecting the environment and the people within it.
Environmentalists, lobbyists, educators, activists, and analysts are all part of the collaborative efforts to ensure a bright and healthy tomorrow for Delaware. The tireless work of the state's social scientists has long positioned the First State as a leader in conservation and sustainability. For example, Delaware instituted the Coastal Zone Act in 1971, a landmark environmental law that prevented the destruction of its delicate coastal ecosystem by putting a halt to industrial development along its coastline.
Today, these pros are still hard at work, protecting the wildlife areas along the shore of Delaware Bay, lobbying for increased conservation measures to protect the delicate ecosystems of its coastal regions, and fighting for more affordable housing for the state's marginalized population.
Colleges of Liberal Arts in Delaware Offering Bachelor's and Master's Degrees
Washington University New Castle, DE
With over 14,000 students on campus, Wilmington University strives to build student success. On-campus, online, and hybrid programs of study are highly focused on experiential learning, thereby ensuring that grads are prepared for the challenges that exist in the real world.
Fifteen NCAA Division II, Central Atlantic Collegiate Conference athletic teams, numerous student clubs and organizations, an active student government, and a full calendar of student life activities create a true liberal arts experience. Alum Anthony Allison (2009) went on to play professional soccer, taking with him the WU spirit of determination to succeed. Housing services are not offered at WU but a partnership with a third-party company will help students meet housing needs. Situated near the New Castle Air National Guard Base, the open-access Wilmington University is a military-friendly university. Classes are based on an eight-week, intensive schedule.