<!- mfunc search_box_body ->

<!- /mfunc search_box_body ->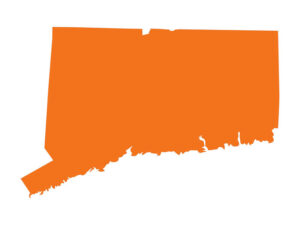 As someone who cares passionately about liberal arts, you already know that art, literature and scientific inquiry can transport you through time and space. Every corner of history, every angle on nature, is available from any part of the world.
But you also know that experiential learning is the best kind. And that's why studying the liberal arts here in Connecticut offers you an extra edge.
Forage for honey mushrooms as part of your mycology studies in the fall, marveling at the way the natural world lights up through the brilliant foliage. Marvel for a moment as you study history where Revolutionary patriots once laid the groundwork for a great new nation. Interview captains of fishing boats that have seen changes in fish populations themselves over the generations. Study architecture ranging from 9,000-year-old Native American pit houses to colonial era saltbox-homes to post-modern skyscrapers.
<!- mfunc feat_school ->
Featured Programs:
Sponsored School(s)
<!- /mfunc feat_school ->
The combination of historical significance, modern sensibilities, and natural wonder found here in Connecticut are unmatched. The liberal arts tradition here is strong, and with good reason. From big hitters in the Ivy League to some of the oldest colleges in the country, scholars here make the most of a state that's home to some of the greatest gifts of nature, history, and science found anywhere.
No matter what concentration you choose to pursue in a bachelor's or master's in liberal studies, you can be sure you'll have every opportunity to connect with arts and sciences in completely unique and exceptional ways right here at home in Constitution State.
Become Part of the Film and Performing Arts Scene in Connecticut with a Degree in Liberal Studies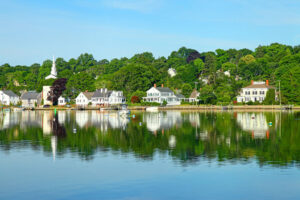 Film production companies staging in Connecticut find enticing economic incentives to shoot here, and more than enough interns studying the media arts through the world-class liberal arts colleges in New Haven, Middleton and elsewhere. Small release art house films might be your thing as a student of the liberal arts, but the state has also hosted many big-budget productions here too, including Spielberg's "War of the Worlds." And if you're looking for your big break, those happen here, too. Who can forget Matt Damon's film debut in "Mystic Pizza?"
Thousands of job opportunities and millions of dollars enter Connecticut, drawn here to the idyllic country settings and cityscapes, and sticking around for the culture and the homegrown talent that makes those productions possible. Maurice Sendak, the fabulous artist and creative force behind "Where the Wild Things Are" made his home here. His collected works are here still, hosted in perpetuity at the University of Connecticut.
Dance, theater, and musical performances are a big part of life and culture here, and liberal arts students find no shortage of opportunities to play, emote, and share talents while satiating the need to create and give of themselves.
The creative arts are important here. Connecticut reappropriated $9 million in federal grants to restore theater, music and other performing arts programs impacted by COVID-19. After the dark days of the pandemic, they did it with the intent of bolstering the positive emotional impact these forums provide residents.
Private funding for preservation efforts, youth filmmaker development, and indigenous art all illustrate the intense passion for the arts here in Connecticut, and the willingness to put up the money it takes to make it all possible.
Join the Scientific Community in Connecticut with a Degree in the Liberal Arts and Sciences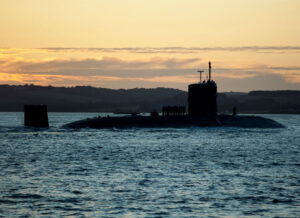 As the state where most of the largest fleet of nuclear submarines in the world have been built, you better believe the sciences have a major role in Connecticut. Some of the most shadowy and sophisticated machines ever constructed continue to slide off the ways of the Electric Boat Division of General Dynamics in Groton, built by Connecticut labor with Connecticut science and engineering keeping their crews safe in the most hostile of environments.
Liberal arts and sciences degrees earned here aim for the skies as well as the deep, with the single largest manufacturing plant in the state dedicated to churning out Sikorsky helicopters. Jayhawks built here plucked people off roofs in New Orleans and out of frigid waters in Alaska.
And there is good odds those helicopters were running electronics developed by Raytheon Industries in Hartford. More than 20,000 people work for Raytheon or its subsidiaries here, many of them applying what they learned in Connecticut liberal arts and sciences programs.
Universities here don't just power the defense industry, though. You'll find bachelor's in liberal arts programs in Connecticut that are driving forward research and expertise in climate science, in eco-conservation, and in exotic studies investigating the presence of water on the Moon and Mars.
How a Liberal Arts Education in Connecticut Can Prepare You to Work in the Social Sciences
Like every state, Connecticut citizens wrestle with social justice issues related to free speech, immigrant rights, LGBTQ rights, and voter rights.  Liberal arts colleges in Connecticut make these issues central to their social science curriculum, reflecting the nation's founding principles in The Constitution State.
The 2021 Humanities Undergraduate Research Symposium is being hosted in Connecticut. Run by liberal studies students, the symposium will bring together scholars from inside and outside the state to discuss how the humanities can help raise questions and discover answers in inequities ranging from healthcare to education to housing. Subjects include almost any theme you'd expect to find in a liberal studies degree program:
Live your liberal arts degree! Connecticut Humanities is one agency in the state that seeks to support libraries, provide grants, and help build partnerships. They serve as a connector of people from diverse backgrounds to meld communities into one while retaining individual and group identity.
Earning a bachelor's or master's degree in liberal studies in Connecticut can help you cultivate relationships with agencies, business, and industries to advance much-needed social justice initiatives here, from housing equity to nutritional rights.
Colleges of Liberal Arts in Connecticut Offering Bachelor's and Master's Degrees
Wesleyan University Middletown, CT
While a sophomore at Wesleyan, Lin-Manuel Miranda ('02) wrote "In the Heights," a full-length musical receiving critical acclaim. The Tony Award Winner has garnered a long list of prestigious titles including Emmys and a Kennedy Center Honor. Singer-songwriter Santi While ('97) has released three critically acclaimed albums. Beanie Feldstein ('15) has found success in acting including a role in Orange Is the New Black. 
Each year, approximately 5,000 students step onto the 316 acre campus in a comfortable learning atmosphere where collaboration is fostered by accomplished professors. The goal of Wesleyan is to send leaders our into the world who are ready for success. Founded in 1831 by Methodist leaders and community members, Wesleyan's focus on social service, education, and the arts features well established programs in the liberal arts and liberal sciences.
Are you going to fit into the world? Or is the world going to make room for you? No matter what industries are reinvented or skills become obsolete, the future requires minds who can think bigger, keep adapting, and reimagine possibilities.
The list of notable Wesleyan alum includes famous authors, movie directors, musicians, politicians, and social activists. With athletics as a welcome component of a liberal arts education, Wesleyan has some celebrated moments in sports history to brag about too.  As football was gaining yardage as a collegiate sport, the very first forward pass was thrown by a Wesleyan student in a game against Yale in 1906.  Even earlier, in 1865, Wesleyan played their first intercollegiate game against Yale. While Yale won 39-13, it remains an important piece of Wesleyan history.
Prior to becoming President of the United States, Woodrow Wilson taught political economy at Wesleyan (1888-1890). Celebrating baccalaureate ceremonies at Wesleyan, the class of '64 heard a message from The Rev. Martin Luther King, Jr. Students were gifted with a free concert performed by the Grateful Dead at Wesleyan in 1970. Songwriter for the "Dead," John Perry Barlow ('69) grew his gift of music at Wesleyan. The Davison Rare Book Room at Olin Library is home to 125 books printed between ca.1455 and 1500.
Life is full of promise at Wesleyan. Activity calendars are constantly full thanks to student organizations, study abroad, athletics, and service-learning opportunities. Wesleyan, a multiple award-winning college, is a jewel in the heart of New England.
Albertus Magnus College New Haven, CT
In the heart of Connecticut, Catholic College Albertus Magnus is a hub of activity. Academics, sports, recreational activities, student clubs and organizations keep the campus humming. A diverse student population of approximately 1,500 finds AMC committed to the holistic health and well-being of every student. With a 13:1 student-faculty ratio, you can count on personalized attention to academic and personal needs.
Notable alum Judge Ellen Bree Burns ('44), was Connecticut's first female district judge. Stepping out and forging a path for other women, she exemplified a commitment to study, prayer and community service. Albertus Magnus College is devoted to the pursuit of truth in all of its dimensions and to the proposition that faith and reason are complementary.
Fairfield University Fairfield, CT
Embracing the university's tenants of social responsibility, creativity, and the viewpoints of others, alum and professional soccer player Nikki Stanton ('13), midfielder for the Chicago Red Starts (NWSL), was a part of Fairfield Women's Soccer All-Decade team. Focus on the capabilities of every student, graduates leave with an education that is not just wide in its scope, it also goes deep.
Fairfield is ranked number three in the northern region by U.S. News & World Report for 2022 for value and quality. With 80+ student organizations, this Division 1 school offers a way for everyone to find their path and serve others. Situated only 60 minutes from New York City, plenty of social, humanitarian, cultural, and night life opportunities abound.
Goodwin University E. Hartford, CT
Goodwin University is the perfect place for the career-focused student.  Goodwin is fully accredited by the New England Commission of Higher Education. Offering flexible schedules and hybrid programs encourages hardworking students to achieve.
Goodwin University hosts two magnet schools on the campus. Intertwining programs between the university and academies offers high quality programs for young learners and provides a living laboratory setting for several programs at the university. Students who attend the magnet high school can study simultaneously at Goodwin. Over 30 college credits can be earned while paying no tuition fees. Programs include healthcare, teaching, and mechanical trades. 
Mitchell College New London, CT
Mitchell College's focus on The Seven Essential Abilities resonates with different learning styles. During the Mitchell College experience, The Seven Essentials will instill a sense of self-confidence blended with everything necessary to succeed in a fast-paced, ever-changing world.
Using a process of self-discovery, our team of advisors, mentors, professors and others help you discover your strengths, interests, and how you learn best, then help you build your toolbox for success.
Having taken advantage of opportunities in athletics, professional basketball player Alvin Young played and studied at Mitchell in the mid-1990's. The performing arts and game clubs make Mitchell College a place to embrace the liberal arts and inspire students to achieve.
Quinnipiac University Hamden, CT
NHL player Matthew Peca ('11) found academic and athletic success at Quinnipiac. With lots of opportunities to create a well-rounded student, U.S. News & World Report ranks QU in the top 45 best value US schools and top 75 engineering programs.  With an average of 96.1% , Zippia.com ranked QU as the best college for employment 10 years after graduation.
Quinnipiac offers its approximately 10,000 students numerous liberal arts and liberal sciences programs along with internships and opportunities to participate in research studies, study abroad programs, community engagement programs, and service-learning options. With well-developed experiences, the Quinnipiac University graduate is a valued and contributing member to the world around them even before graduation. A full suite of clubs and student organizations gives students time to reflect, center, and socialize.
Sacred Heart University Fairfield, CT
A Roman Catholic Church affiliate, Sacred Heart University fuses faith, academics, physical activity, and outreach for holistic development of the whole person. An active Greek life, service learning, athletics and performing arts shine a light on wherever your passions may lie.
Accolades about SHU are in steady supply. The Princeton Review named it one of the Top 10 for Community Service; College Gazette calls SHU the Best Hidden Gem in New England; U.S. News & World Report named SHU one of the Nation's Best Universities. Additional accolades are abundant.
Actor John Ratzenberger found his calling while attending Sacred Heart in the early '70's. He is famous for his role in the TV series Cheers but may be most famous for his work with Pixar. His success with the franchises of Toy Story, Incredibles, Monsters, Inc., and Cars gives credo to liberal arts studies.
University of Bridgeport Bridgeport, CT
Want to be inspired to do great things for the world around you?  University of Bridgeport started with that same goal.  When local businesspeople saw a need for a college in Bridgeport, they obtained land at the edge of Long Island Sound. Notable alum, YouTube and radio personality Tommy Edison (early '80's) is a testament to the mission of Bridgeport University. Blind since birth, his life experience as a person with a disability inspired him to grab hold of his liberal arts-driven mindset and find clever, creative ways to make life even greater and show that with commitment, anything is achievable. 
A host of student activities, Greek Life, extensive academic opportunities, and seaside living, a liberal arts degree from Bridgeport University serves as a talisman for what you can achieve when you dare to dream.
Vibrant. Diverse. Global. Transformative. At our diverse campus, you'll be prepared to become engaged and responsible leaders, ready for the new global world we live in.
University of New Haven W. New Haven, CT
University of New Haven centers on providing students with an excellent liberal arts education. Collaborative, hands-on learning through discovery in a place where diversity of all kinds is valued instills an excitement and passion for looking beyond oneself.  Vivian Davis Figures ('80) used her experience at University of New Haven and headed into politics. Serving as an Alabama State Senator, she has curated a life where vision becomes reality.
In addition to academics, with over 150 student activities, students are never bored. Recognized as a top college for military veterans, U.S. News & World Report recognizes University of New Haven among the best in the north region. The Division 2 school offers seven men's sports and 10 women's sports along with 22 club and intermural sports. Between greek life, student government, and religious organizations, well-rounded students will graduate ready to take on all the world has to offer.
Yale University New Haven, CT
Resplendent architecture. Transcendence. Treasured documents of key figures in history, cultural prodigiousness. Excellence in liberal arts since 1701. This is Yale University, steeped in history and time-honored traditions, but always with a keen view toward the future.
Development of long-lasting relationships begins when first year students are assigned to one of fourteen residential colleges. Creating a cohesive community, the student's college becomes their center of life. Heads of each college are senior staff members who live where students also reside. Their oversight and support promote and expand development of the Yale experience. The people in these microcosmic communities are together for four years and enjoy activities, traditional events and outings while developing full lives and working toward completing their academic goals.
Yale athletic teams are members of the Ivy League Conference, the New England Intercollegiate Sailing Association, and the Eastern College Athletic Conference. Founded in 1881, Yale's Corinthian Yacht Club is known worldwide as the oldest collegiate sailing club. The first known college hockey game, played against Johns Hopkins, happened in 1896. No game, however, feels more important to Yale students and alumni than the annual football game, known as "the big game," played annually against Harvard.
The cultural arts take center stage at Yale.  Vast, impressive collections of antiquities and works of art have found a place here and from which students can draw inspiration. Of equal relevance and importance are student-driven performances and works of art from a variety of media.  Notable alumni include Meryl Streep ('75), Angela Bassett ('80), Lupita Nyong'o ('12), and Marcus Anderson ('11).
Leaders in all facets of research and development, Yale is world-renown for research studies–sustainability and environmental impact issues, cancer studies, neurological research and business management studies only scratch the surface. Students learn to blend the importance of considering various issues, viewpoints, and causal factors while searching for answers. This is liberal arts and sciences in motion.