<!- mfunc search_box_body ->

<!- /mfunc search_box_body ->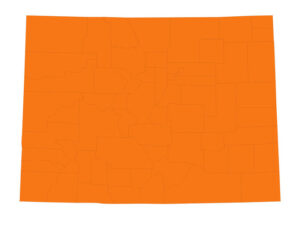 As a liberal arts student in Colorado, you'll quickly appreciate how the interdisciplinary education you receive is in perfect balance with the best things the state has to offer. You could be collecting memories while climbing the rugged, craggy Rocky Mountain peaks and thinking about what you learned that day in your geology course. Or you could find yourself studying the impact of pollutants among the honeybee population in the mountainside meadows of Columbine as part of your biology class.
You could investigate ruins and the artwork of ancient indigenous peoples while thinking about the state's ancestorial heritage and reflecting on the impact the early western settlers had on the native populations, inspired by what you've been studying in your cultural anthropology and art history classes. Thanks to your history professors, you'll come away knowing the actual paths taken by those Conestoga wagons, and the explorations of the westward expansion, and perhaps for the first time really look at it through the lens of the Native American experience.
Become Part of the Film and Performing Arts Scene in Colorado with a Degree in Liberal Studies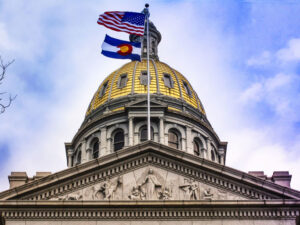 Whether it's independent arthouse films, documentaries, or major theater releases, movie-making is a big deal in Colorado right now. Celebrated film festivals take place here every year in Telluride, Breckenridge, and Aspen, and the Indigenous Film and Arts Festival here is one of a kind, giving film and media students who have also studied sociology, history, and anthropology a chance to appreciate what they're seeing in a whole new way.
The Redline Contemporary Art Center does more than just manage grants to help support the arts; they provide a place for artists to connect with communities and make a meaningful social impact. Relief grants have been going to artists impacted by the pandemic and to those who tackle the hard issues of social justice. These are the types of programs you could be part of as a liberal studies graduate who enjoyed a curriculum that skillfully balanced arts and humanities with sociology.
Thanks so stunning vistas, alpine lakes, and plunging canyons, inspiration exists all around this beautiful state. The Museum of Boulder encourages visitors to explore art from the past and present through interactive displays. Colorado Springs takes art to the streets—literally—through their annual sculptural art contest. Pieces selected as winners become permanent members of the city's Art in the Street exhibit.
The arts are a way of life in the River North Art District (RiNo) area of Denver. Sculptures, furniture makers, painters, and designers of all sorts enjoy an energy-charged atmosphere of public murals and other installations around the area.
With a bachelor or master's degree in liberal arts as your foundation, you could find your media and channel your spirit in ways you might never even imaged right here in Colorado.
Join the Scientific Community in Colorado with a Degree in the Liberal Arts and Sciences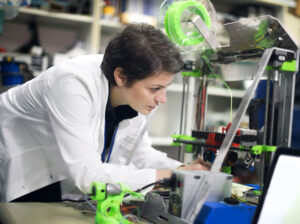 Technology, engineering, geology, biology, chemistry—it all matters in Colorado. There are fantastic science and technology centers right here, almost as numerous as the stars in our unpolluted night sky. Well, that's a bit of an overstatement, but with 30 federally funded scientific research centers located in Colorado, you can understand why we're excited to promote the sciences here.
As a student intern or liberal arts and sciences graduate, you could be a part of the National Center for Atmospheric Research efforts taking place right now that are helping us better understand the magnetic fields produced by the sun.
With enough drive and the right education earned through a degree from a college of liberal arts, you could be discovering new solutions to some of the most vexing problems facing the scientific community here in Colorado.
How a Liberal Arts Education in Colorado Can Prepare You to Work in the Social Sciences
Your socially minded skillset, along with a background in the liberal arts, can prepare you for a lasting career that will give you a chance to craft practical solutions to some of the most pressing social issues in the Centennial State.
Today's social scientists are focused on the health of our environment, the protection of our natural resources, the health of our citizens, and so much more. Lobbyists, activists, analysts, economists, educators, and environmentalists in Colorado collaborate to understand the roots of socioeconomic disparity, and work to promote equity in a way that respects everybody.
These trailblazers work for organizations like New Era Colorado, where political engagement and lobbying efforts have resulted in the passage of innovative climate policies and some of the most progressive pro-voter laws in the country; the Gathering Place, which advocates for and serves Denver's low-income women and children; and Conservation Colorado, which works to protect Colorado's climate, air, land, water, and communities through advocacy, organizing, and elections.
Collaboration, communication, critical-thinking skills— they're all part of a bachelor's or master's degree in liberal arts, and your passport to some of the most fulfilling careers in the social sciences.
Colleges of Liberal Arts in Colorado Offering Bachelor's and Master's Degrees
Colorado Christian University Lakewood, CO
Augie, as graduates affectionately refer to it, is one of the highest ranked liberal arts colleges in the country according to U.S. News & World Report. That's quite a claim for this small, balanced, picturesque Quad-Cities college, but they get there through faculty-led classes that average only 18 students each. With roots going to Old World universities in Uppsala and Lund you'll have no problem finding roots in the Classics for a degree here.
Colorado College Colorado Springs, CO
While teaching summer classes at CC, Katharine Lee Bates was so inspired by the beauty around her that she put pen to paper. The end product is a song well known by most Americans: "America the Beautiful." Established in 1874 by the founder of the Denver and Rio Grande Railroad, Civil War veteran General William Palmer, CC offers a unique block plan. Students take one course for three and a half weeks at a time. The college holds a firm belief in multi-disciplinary liberal arts education. It is seen as an impetus for intercultural engagement. Learning together and having critical conversations exposes new thoughts and allows the permeation of critical thinking.
Regis University Denver, CO
A Jesuit University, Regis University instills key values of putting the greater good in the spotlight. Caring for others and being a person with a heart of giving in word, deed, and grace is what RU is all about.
Service to the marginalized and those in need bring students together in ministry to the community around them. Faith, social justice, beauty, and truth: these are the hallmarks of Regent students. Nearby Red Rocks amphitheater, an uncompromising outdoor lifestyle, and a busy city life beckon energetic learners.
Examine your heart, challenge your mind, and question the status quo. Join a community ready to aid you on your journey to discovering what you believe in and how you can make a difference in the world.
University of Denver Denver, CO
Founded in 1858 in the brand-new city of Denver, the rugged and occasionally "lawless" nature of the frontier community prompted a local landowner to donate acreage away from downtown. In 2002, the once-small university opened the $70 million Robert and Judi Newman Center for the Performing Arts to great acclaim. It houses the Lamont School of Music and offers frequent performances for the community.
We embody the spirit of exploration and discovery that defines our region and our history. The University of Denver is a private institution built on exploration through research and collaboration among educators, students, and local and global communities.
Eco-friendly building initiatives see this campus continuing to grow in environmental awareness, size, and scope. The university hosts acclaimed programs in business, creative writing, international studies, music, and global studies, to name just a few. With an active Greek life and NCAA Division One athletics, a comprehensive liberal arts program thrives in the beautiful Rocky Mountain foothills.