<!- mfunc search_box_body ->

<!- /mfunc search_box_body ->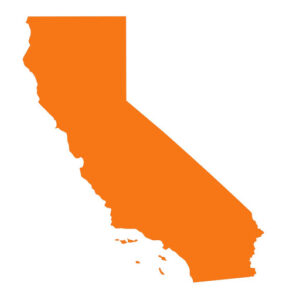 It's widely believed that California got its name from a work of fiction. In a 16th Century novel, a queen named Califia ruled the mythical island of California. But California is no myth. It's one very real and one famously prosperous and charismatic state. Students who earn liberal arts degrees from colleges in California are primed for success in an ever-evolving environment that is like nowhere else in the world.
Graduate with a bachelor's or master's degree from a liberal arts college in California and you're golden, no matter what area of the arts and sciences your career and creativity take you to.
<!- mfunc feat_school ->
Featured Programs:
Sponsored School(s)
<!- /mfunc feat_school ->
Become Part of the Film, Media and Performing Arts Scene in California with a Degree in Liberal Studies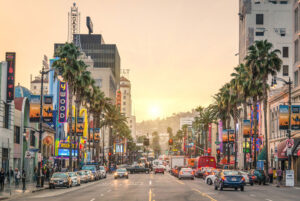 No one needs to be told that California is the capital of the film industry. "Hollywood" is synonymous with the American film industry, and only in California is Hollywood actually Hollywood. Film industry professionals from crew to A-list actors live and work in Los Angeles to produce the world's most famous and most watched movies. And that's to say nothing of the thousands of art house films, shorts, documentaries and other indie productions that come out of LA every year.
Breaking into the film industry isn't just a pipe dream for liberal arts students and graduates with a concentration in film and media are actually doing it in LA. In these degree programs, not only is natural creativity fostered, but students are pushed to achieve full self-actualization despite adversity.
Between deep connections in intimate classroom settings, one-on-one mentoring from expert faculty, and foundational life skills, people with liberal arts degrees have the determination and adaptability to succeed, no matter the odds. Along with creative ability, liberal arts graduates have real-world skills they can take with them through the business side of the arts industry.
Of course, film isn't the only form of art in California. Major Broadway productions are presented at iconic theaters such as the Pantages in Hollywood or the San Diego Civic Theatre, and comedic performers hone their skills at the Largo or the Laugh Factory and in comedy troupes known for alum that have gone on to greatness, like the Upright Citizens Brigade.
Join the Scientific Community in California with a Degree in Liberal Arts and Sciences
With countless labs, healthcare organizations, and research institutes, students who earn their degrees in the sciences from California's liberal arts colleges graduate in a place bustling with innovation and scientific discovery.
These Are No Ordinary Labs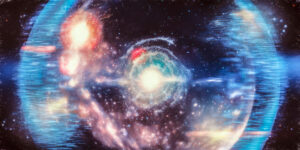 Scientific teams in California have been making headlines worldwide for generations. Famously important labs in California are putting rovers on Mars and making significant contributions to the breadth and depth of human knowledge.
The Jet Propulsion Laboratory in Pasadena researches, develops, and operates NASA space missions along with making breakthroughs in Earth sciences and game-changing technologies, and the Lawrence Berkeley National Laboratory is constantly making groundbreaking discoveries.
These aren't your typical labs, and these aren't your typical discoveries. We're talking about confirming the Big Bang, figuring out what killed the dinosaurs, building out the periodic table by identifying 16 undiscovered elements, and establishing the unprecedented importance of genetic science though the Human Genome Project – among so many more jaw-dropping advances.
Couple these giant achievements with the work being done in the private sector and at the state's universities, including the agricultural, environmental, and health research taking place at the University of California in Davis, and the possibilities to make a difference in the scientific world are endless in California.
The world-class scientific community in California welcomes the inventive minds of liberal arts graduates, schooled in interpreting data in critical and creative ways and collaborating to discover creative solutions to complex problems. California's liberal arts graduates are also accepted into PhD programs at a higher-than-average rate to further their expertise.
How a Liberal Arts Education in California Can Prepare You to Work in the Social Sciences
California isn't all fun in the sun though. The popular state's residents are densely packed into urban centers with infamously high costs of living and vast wealth gaps.
Public health professionals, social workers, and policymakers educated at California's liberal arts colleges are needed to join the fight of combating poverty, homelessness, and mental illness, as well as recognizing the differences in needs between the state's rural areas and city centers.
Embracing all manner of diversity is a cornerstone of a liberal arts education. Liberal arts students have a strong and undying sense of social responsibility and an obligation for meaningful community engagement.
Colleges of Liberal Arts in California Offering Bachelor's and Master's Degrees
American Jewish University Los Angeles, CA
American Jewish University serves the Jewish community through academic excellence, engagement, and outreach. Learners of all ages attend AJU to advance their wisdom and elevate Jewish living.
Antioch University Los Angeles and Santa Barbara, CA
Founded in 1852, Antioch University has been educating students with experiential learning methods for well over a century. The liberal arts college is dedicated to social, economic, and environmental justice.
Azusa Pacific University Azusa, CA
Azusa Pacific is a Christian liberal arts college that offers more than a hundred on-campus and online degree programs. The university offers courses at seven regional locations throughout Southern California and has been named one of America's Best Colleges by U.S. News & World Report.
California Baptist University Riverside, CA
California Baptist University offers a Christian learning experience that combines academics with spiritual and social development. CBU's locations in Inland Southern California offer associate, bachelor's, master's, doctoral, and credentialing programs, as well as online liberal arts degrees.
California Lutheran University Thousand Oaks, CA
California Lutheran University was founded in 1959 and has grown to include students from many different backgrounds and faiths. The college's small classes focus on open-minded discussion and personal growth.
Concordia University Irvine, CA
Concordia University offers programs in liberal arts and professional studies with a dedication to preparing students for their callings in life. The college is affiliated with the Lutheran church and offers on-campus and online degree options.
Dominican University of California San Rafael, CA
Dominican University of California is an independent institution founded in 1890 that integrates liberal arts with professional programs. Dominican takes an evidence-based approach to learning, with coaching, community service, and research projects.
Fresno Pacific University Fresno, CA
Fresno Pacific University is an accredited Christian university with more than 100 areas of study. Graduate and undergraduate degree programs are available at the Fresno campus, as well as online and at regional campuses in North Fresno, Visalia, Bakersfield and Merced.
Holy Names University Oakland, CA
Founded by the Sisters of the Holy Names of Jesus and Mary, Holy Names University is a Roman Catholic university in Oakland with a diverse student body that includes nearly 40 percent first-generation college students. With small classes of about 15 students each, HNU offers individual support and a close community.
Hope International University Fullerton, CA
Founded in 1928, Hope International University is a Christian institution with the goal of teaching its students to serve and positively impact the world. The regionally accredited college offers undergraduate, graduate, and professional programs on campus and online.
Humphreys University Stockton and Modesto Campuses
Founded in 1896, Humphreys University is the place to go for residents in the central San Joaquin Valley and surrounding areas to receive an exceptional college education. The college is committed to one-on-one time with its students.
La Sierra University Riverside, CA
La Sierra University is a Seventh-day Adventist institution founded in 1922. For the past 5 years, La Sierra has been named the most diverse university in the western United States by U.S. News & World Report. The programs with small, professor-taught classes are committed to inquiry, learning, and service.
Los Angeles Pacific University Online
Completely online, Los Angeles Pacific University is California's most affordable Christian university. The programs are developed with busy adults in mind, designed to be convenient and supportive with one-on-one guidance available to all students.
Loyola Marymount University Los Angeles, CA
Marymount California University is a small college in Southern California with a diverse student population. The university's bachelor's and master's degree programs take learning outside of the classroom with internships and experiential class projects.
Mount Saint Mary's University Los Angeles, CA
Mount Saint Mary's University is the only women's college in Los Angeles, but offers weekend, evening, and graduate programs to both men and women. The Catholic institution is well-known for its community service, research on gender equity, and health and science programs.
Notre Dame de Namur University Belmont, CA
At 170 years old, Notre Dame de Namur University is the third oldest college in California. The fully accredited Catholic college offers academic excellence, personal attention, and mentorship, and empowers its students to be forces for change in the community.
Pathways College offers online degree programs with challenging and rigorous curriculum designed for underserved students. The college is committed to the values of liberty, personal responsibility, and service.
Pepperdine University Malibu, CA
Pepperdine is a Christian university that develops students with a sense of service, purpose, and leadership. The university's Seaver College of Letters, Arts, and Sciences is its flagship college and offers a traditional liberal arts curriculum.
Pitzer College Claremont, CA
Founded in 1963, Pitzer College is a small liberal arts and sciences college that is part of The Claremont Colleges. Its programs include environmental and interdisciplinary studies, the arts, humanities, and social, behavioral and natural sciences.
Point Loma Nazarene University San Diego, CA
Point Loma Nazarene University is a faith-based liberal arts school dedicated to fostering academic, personal, and spiritual growth. The small Christian institution builds upon its Foundational Explorations general education curriculum to explore the sciences, social sciences, and humanities.
Providence Christian College Pasadena, CA
Providence Christian College offers an education in the classical liberal arts. The Reformed Christian college is grounded in Biblical teachings and provides an immersive learning experience in faith and intellectual tradition.
Saint Mary's College of California Moraga, CA
Grounded in the work of Saint John Baptist de La Salle, Saint Mary's is a selective liberal arts university. It has been named one of the best colleges by the Princeton Review and one of the top 5 colleges in the Western region by U.S. News and World Report.
San Diego Christian College Santee, CA
Founded in 1970, San Diego Christian College provides a top-ranked education that challenges its students. The college integrates faith, service, and learning in all of its programs, with 35 majors, minors, and concentrations.
Santa Clara University Santa Clara, CA
Santa Clara University is a Jesuit university that combines high-tech innovation and social consciousness. Located in Silicon Valley, the college focuses on new technology, creativity, and community engagement.
Simpson University Redding, CA
A school of the Christian and Missionary Alliance, Simpson University offers a faith-infused education with programs in professional studies and liberal arts. The core values held by the college are community, excellence, accountability, integrity, and service.
Soka University of America Aliso Viejo, CA
Soka University of America is a liberal arts college and graduate school in south Orange County. Ranked as one of the top liberal arts colleges in the nation by U.S. News and World Report, it's committed to producing global citizens and critical thinkers.
Stanford University Stanford, CA
Ranked one of the best universities in the world, Stanford University is a research institute and liberal arts college that has been in Northern California since 1891. Stanford is highly competitive and prepares students for leadership in a rapidly changing world.
The Master's University and Seminary Santa Clarita, CA
Founded in 1927, The Master's University offers over 150 bachelor's, master's, and professional programs taught from a Biblical worldview. The Master's University fosters academic achievement, professional excellence, conviction, and leadership skills.
Thomas Aquinas College Santa Paula, CA
In 2021, Thomas Aquinas College celebrated 50 years of teaching students to pursue wisdom and truth with an integrated liberal arts and sciences curriculum. Thomas Aquinas College has been a model for many new Catholic schools over the past half-century, well known for its academic and spiritual integrity.
University of La Verne La Verne, CA
Founded in 1891, the University of La Verne is just east of Los Angeles. Its College of Arts and Sciences is the core of the university, offering a foundational liberal arts education. Traditional students, many of whom are first-generation college students, attend the college, but University of La Verne also offers specialized programs for adult learners at regional campuses.
University of Redlands Redlands, CA
Since 1907, the University of Redlands has been known for its academic excellence. The student-faculty ratio of 13:1 allows for attentive and engaged learning. It was named the fourth best value school in the West, and 94 percent of students in the College of Arts & Sciences receive financial aid.
University of San Diego San Diego, CA
In addition to being named one of top 100 universities in the United States by U.S. News & World Report, it also ranks among the country's most beautiful campuses in a diverse urban center. Guided by Catholic values, the college produces innovative thinkers who make positive impacts on humanity.
University of San Francisco San Francisco, CA
University of San Francisco has been educating students in the liberal arts since 1855. In the Jesuit, Catholic tradition, the university works to promote the common good with justice and engagement. People of all backgrounds and faiths are accepted and honored in the student body.
University of Southern California University Park, CA
Founded in 1880, the University of Southern California is the oldest private research university in California. USC leads the way in research and offers diverse curricular programs for interdisciplinary study.
University of the Pacific Stockton, CA
University of the Pacific was founded in 1851. With personalized learning environments and small class sizes, the professors at University of the Pacific are personally involved in their students' success. The university's College of the Pacific houses its liberal arts and sciences departments.
University of the West Rosemead, CA
A relatively new college, University of the West was founded in 1991 as an alternative to the traditional university experience. The college's liberal arts program is taught from a global perspective and is inspired by Buddhist wisdom.
Westmont College Santa Barbara, CA
Westmont University is a small college with a faculty member for every 11 students and an average class size of 18. Westmont is a Christian institution that welcomes students with diverse religious beliefs.