<!- mfunc search_box_body ->

<!- /mfunc search_box_body ->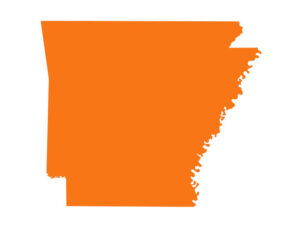 The Natural State is rich in social, economic, and geographic diversity, making it an amazing place for an interdisciplinary education in the liberal arts.
The ancestral home of the indigenous Quapaw people from the Osage nation, ambling rivers carve their way through the Ozark Mountains creating a rich wildlife habitat where you'll engage in the kind of field study that will bring your biology curriculum to life. Hunting for stones in Diamond Crater State Park will bring you up close and personal with the concept of geologic time, giving you an opportunity to think about the millions of years of evolution that resulted in the animal species that now make their home in those habitats.  
As you listen to the blues at an outdoor café along the banks of the Arkansas River, you'll feel the music in a whole new way and the lyrics will ring in your ears with the lessons from your music history classes. And all of it will come together to mean something entirely new to you, drawing from what you picked up from your anthropological and social science studies classes as you think about your own place in time and history.
<!- mfunc feat_school ->
Featured Programs:
Sponsored School(s)
<!- /mfunc feat_school ->
This is what it means to get an interdisciplinary education through a bachelor's or master's degree from one of Arkansas' world-class liberal arts colleges.
Become Part of the Film, Media and Performing Arts Scene in Arkansas with a Degree in Liberal Studies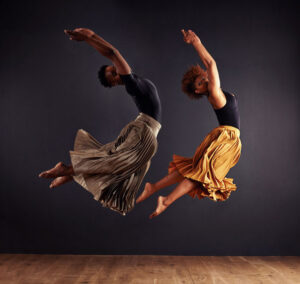 Johnny Cash, Billy Bob Thornton, Mary Steenburgen, Glen Campbell, and John Grisham all hail from Arkansas, and more than a few of these iconic celebs have a degree in the liberal arts. Finding success in the performing arts, politics, and the social sciences, a liberal arts degree and hard work can propel you to international acclaim, or just earn you the respect of your fellow thespians in a local theater guild.
With so much happening in the arts here in Arkansas, a liberal arts major will find loads of opportunities to get involved. The Arkansas Arts Council handed out grants to the tune of $15,000 to help arts-focused organizations during the pandemic, and that money was put to very good use. Mini grants of this sort, along with artist residencies, Arts On Tour gallery shows that bring inspiring works to communities that might not otherwise see them, and an emphasis on the arts in education are all things that benefit everybody in the state.
Beautiful mountain scenery, lush rolling hills, and the unique Delta horizons mean that Arkansas is no stranger to the movie business. Arkansas has scene production credits for movies like Mud, Biloxi Blues, Daddy and Them, Sling Blade and Elizabethtown, to say nothing of the dozens of indie films produced by aspiring film makers here every year. Offering significant tax incentives to production companies, liberal arts graduates have a real chance to ply their skills here in the movie business.
Become Part of the Scientific Community in Arkansas with a Degree in the Liberal Arts and Sciences
In Arkansas, members of the scientific community team up to find solutions to real issues affecting the state, including how climate change is impacting the agricultural industry. Examining new ways to grow drought-resistant nutrient-rich foods and mitigating soil erosion issues are both a big focus right now.
You'll find graduates coming out of the state's great liberal arts colleges involved in clinical trials with the goal of learning more about mental health and psychiatric issues in the state under the direction of the Evolution Research Group. Driven by a quest for scientific inquiry and a genuine concern for the people of Arkansas, liberal studies grads are involved in addressing public health issues covering everything from autism spectrum disorder and pediatric cancers to obesity prevention.  
A liberal arts and sciences background can be put to work at a volunteer level, too. Arkansas Master Naturalist offers interested community members the chance to assist in data collection. Diverse research projects covering everything from tick-born disease, Monarch butterfly mapping, and chinquapin tree observation is in the wheelhouse for liberal studies majors in Arkansas concentrating their degrees in the natural sciences.
The Arkansas university system has an ongoing partnership with the National Science Foundation, giving liberal arts and sciences students a way to connect with scientific research opportunities and jobs around the country.
How a Liberal Arts Education in Arkansas Can Prepare You to Work in the Social Sciences
With a shocking 18.9% of the state living below the poverty line, and a child poverty rate of 26%, issues of homelessness, food insecurity, job instability, and a lack of access to medical care are all too real here in Arkansas.
The Arkansas Community Foundation is one of the largest nonprofits here, actively working to improve the quality of life in The Natural State, and drawing on the expertise of social scientists, along with economists, public policy professionals and political scientists, many with liberal studies backgrounds. Together, they work closely with boots on the ground human services professionals to identify gaps in service, and provide those services where needed.
Colleges of Liberal Arts in Arkansas Offering Bachelor's and Master's Degrees
Central Baptist College Conway, AR
CBC is a cozy campus nestled in the foothills of the Ouachita and Ozark Mountains. This 600+ student campus offers 40+ degree programs on campus and online.  With a 12:1 student-to-faculty ratio, students get the attention they need to succeed. Since opening in 1952, the faculty has grown from five to more than 50. This military friendly school demonstrates appreciation to veterans and active-duty students by offering flexible options and credit transfer policies. An enriching music program and 16 different sports, a beautiful campus, and a team of dedicated professionals make this college a great choice.
Lyon College Batesville, AR
Rich with Scottish pride, this Presbyterian affiliated college offers a campus that stands as a peaceful setting within the state's oldest town. The Arkansas Scottish Festival is held here every year in October, one of the premier events celebrating Scottish heritage in the U.S. Amid the field games, bagpipers, bands, and dancers share their cultural pride during a fun-packed weekend. Lyon College sponsors athletics, ROTC, and even recently adopted a pet-friendly policy in their dorms. 
Lyon has always been a local leader in social justice. Notable alum, Pearl Oldfield (enrolled in 1891), became the first woman from Arkansas elected to the U.S. House of Representatives, serving from 1929-2931. She introduced 28 bills, served on House committees, and spoke before Congress on several occasions.
Philander Smith College Little Rock, AR
PSC celebrates itself as the first college west of the Mississippi River making education available to former slaves.  With the support of the Methodist Church, PSC places an emphasis on leadership, service, and academics to build a strong, well-rounded liberal arts education. With a holistic approach to the liberal arts, PSC encourages the student body to be active in school events of all kinds. Partnerships with the Methodist Church, Auburn Theological Seminary and Winthrop Rockefeller Foundation make PSC's Social Justice Institute a longtime leader in promoting the cause of environmental issues, criminal justice reform and more. 
Williams Baptist University Walnut Ridge, AR
In the heart of northeast Arkansas farmland, this liberal arts college, affiliated with the Baptist church, has approximately 600 students on campus.  A work-study program combines Pell Grants and other funding sources to enable students to graduate from college free of debt. From its humble beginnings, local American Baptist churches have been active in supporting and recruiting for the university. During the past 20 years, the school has experienced incredible growth in academics, student applications, and infrastructure.