<!- mfunc search_box_body ->

<!- /mfunc search_box_body ->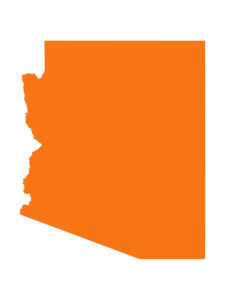 Imagine working toward your liberal arts degree in the resplendent desert beauty that is Arizona. The unparalleled vistas of the desert abundant with saguaro cactuses, reptiles, and tumbleweeds, provide the perfect backdrop for deep scientific inquiry or creative expression, all depending on what path you decide to take with your liberal arts education. 
The Grand Canyon's ancient beauty and seeming vast emptiness as far as the eye can see inspire scientific curiosity as much as philosophical musings that all start with a different perspective on similar questions about how it all came to be and what our place is within it all. 
The sophistication of modern architecture blended with old west cities mesh with ancient ruins of indigenous peoples to remind us we share this earth with others. It all weaves together tradition with progress to create a rich natural and human story that connects us in a meaningful way to what liberal studies are all about.
<!- mfunc feat_school ->
Featured Programs:
Sponsored School(s)
<!- /mfunc feat_school ->
A liberal arts graduate in The Grand Canyon State is well positioned for an outside-the-box career. High demand opportunities here include everything from forestry services to high-tech fields, all of which require the kind of problem-solving and critical thinking skills you'll get from a bachelor's or master's degree in liberal studies. Conservation management saw a 101% increase in positions during 2019-2020, so it's a place where a liberal arts graduate with a focus in one of the natural sciences can be serious about conservation, while drawing from that education for a deeper appreciation of the bountiful beauty of nature around them. 
The varied needs of Arizona connect directly to the intended outcomes of a liberal arts education: preparing graduates to draw from a well-rounded education and creatively problem solve in a world that is constantly changing. 
Find your place within the sciences, social sciences, education, or arts and humanities as you build an exciting future with a bachelor's or master's degree from one of Arizona's outstanding liberal arts colleges!
Become Part of the Film, Media and Performing Arts Scene in Arizona with a Degree in Liberal Studies
Born and raised in Yuma, native son Cesar Chavez found his calling in the labor movement as a young man working with his family's businesses. Actress Emma Stone found her calling in Scottsdale's youth theater scene. Flagstaff native Diana Gabaldon is a scientist but may be better known as the author of the Outlander novels, optioned to become a television series for the STARZ network. The liberal arts colleges of Arizona offer a path in film, media and the arts for anyone inspired by these hometown heroes.
In Arizona, the arts employ over 91,000 people in 14,522 businesses, and you can be sure a vast number of them passed through the halls of the world-class liberal arts colleges located right here. 
Mesa is home to the largest arts center in the southwest United States. Each year, the center hosts 15 exhibitions in their five galleries. An artist's cooperative gallery highlights works of art for sale by Arizona artists.  With outdoor space for innumerable event opportunities, the arts center is a diamond in the desert, and a draw for anybody studying the arts.
In Wickenburg, the Del E. Webb Center for the Performing Arts provides a place to meet and support Arizona artists and connect with other liberal studies grads working to keep the scene thriving here.
Visit the Folklife Festival in Tucson then swing by and hear a performance by the Tucson Symphony Orchestra. The Dark Sky Aerial troupe performs dance and acrobatics throughout Flagstaff and other locations, while the International Sonoran Desert Alliance celebrates Latino and Native American performance culture. 
All of them owe their ability to share the magic of the arts to the liberal studies graduates who organize and promote events, grant-write for the dollars to keep the scene thriving, and marshal the volunteers needed to keep the venues popping night after night.
Join the Scientific Community in Arizona with a Degree in Liberal Arts
Modern Native American Code Writers pay homage to their ancestors through a program founded and funded by the State of Arizona. In 2016, Science Foundation Arizona and the Arizona Department of Education Office of Indian Education began a partnership to teach computer sciences at Arizona reservation high schools. Program goals include learning app development and integration, critical thinking, problem solving, writing code, learning web design, robotics, cyber security, and multimedia platform development. This is the exact kind of melding of innovation and social responsibility you would expect to be headed up by liberal studies graduates in the state.
Former US Senator (1987-2018), John McCain called Arizona home. Diagnosed with glioblastoma, McCain's treatment at the Mayo Clinic in Phoenix brought public attention and research dollars to fight this aggressive form of cancer. Multidisciplinary trials and studies create a synergistic approach to innovation in medicine, and offer a place for liberal studies graduates to bring together leaders from various areas of medicine to focus their attention on creating new solutions.
Liberal arts and sciences students can conduct research in everything from cancer treatment to lunar and planetary studies to water sustainability programs. Finding solutions to natural resource issues and understanding hydrology in arid regions stretches the intellect and requires professionals capable of organizing scientific teams and communicating findings in a way that gets things done.
Arizona's talented liberal arts graduates do exactly that, working in all facets of sustainable management, from construction to mining, quarrying, and mineral extraction. 
How a Liberal Arts Education in Arizona Can Prepare You to Work in the Social Sciences 
With a $5 million grant from the Bezos Family Foundation, educators in Arizona schools with a liberal arts foundation can guide the youngest generation of students in learning more about indigenous people, their traditions, and support the movement to foster a sense of positive cultural identity among Native children.
Arizona's population includes people of 22 Native American tribes. Each tribe faces complex social challenges, health concerns, and other tests of coexistence.  Preservation of cultural traditions, language, and tribal lands depend on engineers, social workers, writers, historians, political activists, and many other professionals with a liberal studies foundation that comes from one of the world-class colleges of liberal arts here in Arizona.  
Assistance from the Virginia G. Piper Charitable Trust, along with nonprofit organizations, other endowments and supporters promote a real sense of community here in Arizona and help bring in the dollars it takes to create positive change.  Liberal arts graduates with a focus in the social sciences can set their sights on a career in the field of social assistance, bringing a unique level of nuanced expertise by drawing on their knowledge of everything from history and anthropology to finance and the creative arts. 
Colleges of Liberal Arts in Arizona Offering Bachelor's and Master's Degrees
Ottawa University (Phoenix—evening and online; Surprise, AR–residential)
Affiliated with the American Baptist tradition, this Christian university believes in service to others as a guiding principle. Respect for the past, objectivity for the present, and optimism for the future are some of the keystones for students to live by. A positive regard for diversity is important at Ottawa. Being willing to have open, honest conversations in a respectful tone and manner in all settings, both on and off campus stands out as a pillar of belief. Ottawa partners with carefully considered and selected organizations to augment programs at all levels as leaders seek to offer significant value for the tuition dollars spent here. Every Wednesday is set aside for "Personal Growth Days."  Intended for advising appointments, tutoring, professional workshops, study sessions, skill development workshops, and spirit life focus. Spirit life hours include motivational speakers, topical presentations, singing, and fellowship.  
Notable alum Dr. Dorothy Stratton (1920) left college and in 1942 and joined the U.S. Navy's Women Accepted Volunteer Emergency Service (WAVES). Serving as a lieutenant, Stratton was transferred to the U.S. Coast Guard where she organized the women's reserve group.  She led 11,000 women and 1,000 commissioned officers. In 2010, First Lady Michelle Obama christened a U.S. Coast Guard Cutter in honor of Dr. Stratton.