<!- mfunc search_box_body ->

<!- /mfunc search_box_body ->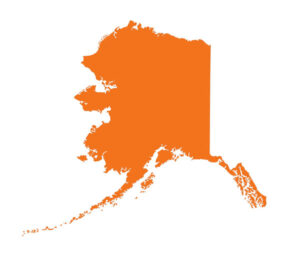 Liberal arts students here in Alaska have unprecedented access to the kind of natural majesty that sparks artistic inspiration and scientific inquiry. Here you can study, learn, and explore among jagged snow-capped mountains and along thousands of miles of pristine trail systems and waterways.
Whether your biology class has you observing wildlife in its natural habitat or identifying flora in the bush, or your anthropology class has you considering the deep cultural significance of the humpbacks and salmon to the indigenous population, the courses offered through Alaska's liberal arts colleges will have you looking at the world around you with a whole new level of appreciation.
And as the long, dark winter quarter gives way to spring, your planetary science class will have you thinking about the special place Alaska occupies on the globe in relation to the solar system. You'll find your mind going to the images of indigenous art presented in your art history class, reflecting the kind of lifestyle the first nations people lived as a result of this orbital phenomenon.
<!- mfunc feat_school ->
Featured Programs:
Sponsored School(s)
<!- /mfunc feat_school ->
As a student of the liberal arts, you'll begin to see and appreciate how the unique natural phenomena of the state influenced every aspect of art and culture here, how the natural landscape of Alaska was shaped through geological processes, and how, in turn, it shaped the people and culture of the area.
Become Part of the Film, Media and Performing Arts Scene in Alaska with a Degree in Liberal Studies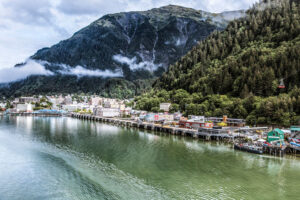 Stories, told and untold, are hidden within the breathtaking natural beauty of The Last Frontier. Liberal arts graduates, stoked by the inspiration around them, work within the film industry and find their place among ancient cultures. Documentaries, movies, books, and music are waiting for creation under the dancing lights of the Aurora Borealis.
For thousands of years the Inuit, Tlingit, Haida, Athabaskan, and Aleut indigenous people have lived in unison with the land and remain at one with nature. 
Handmade tools made from animals, plants, and other natural items have been a practical hallmark of daily life. Artifacts of lives once lived have found homes in museums across the state and country in an effort to celebrate craftsmanship and superb beauty lasting across the ages.
Liberal arts graduates can work with nonprofit organizations to promote an important Alaskan culture. The Alaskan Native Arts Foundation seeks to generate awareness of the indigenous cultures of Alaska while creating awareness and educating the public. Financed by grants and donations, artist-in-residence opportunities and community outreach efforts promote the work of the artists. Because of the remote nature of the state, artists are finding increased opportunities for sales around the world thanks to the growing proliferation of artist-sponsored e-commerce sites.
Join the Scientific Community in Alaska with a Degree in the Liberal Arts and Sciences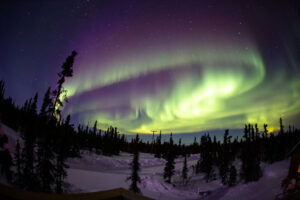 Alaska's scientific community is actively engaged in gathering and sharing real-time data about the earth, seismic events, vegetation, animal and marine life with governmental agencies and local resource managers.  Involve yourself with these programs while helping create reasonable solutions and decisions to protect fragile ecosystems and circumpolar regions.
Zinc mining engineers, cartographers, animal migration and monitoring scientists, and waterway managers all have unique significance in the nation's largest state.  With more than 656,000 square miles of land and 34,000 miles of tidal shoreline, forestry and game specialists are always making exciting discoveries and solving problems both known and unknown.
The Pacific Ring of Fire encompasses all of Alaska's shoreline. Earthquakes are a frequent event and part of life here. Liberal arts and sciences grads can go on to become seismology experts who work in collaboration with the National Science Foundation and contribute to the Geodynamic Processes at Rifting and Sub-ducting Margins program to helps scientists better understand the geo-hazards of volcanic rifts and canoes. As you gather your supplies and apparel for this fascinating work, you will be gathering your thoughts and drawing on your coursework and the field experiences you gained in your liberal arts and sciences program.
How a Liberal Arts Education in Alaska Can Prepare You to Work in the Social Sciences
Rising sea levels, flooding, and other climate change issues have caused permanent housing loss for many.  It is anticipated that as sea level rise continues, many in the state could be left without homes. The implications of it all require socially minded liberal arts graduates who understand the emotional, physical, and sociological impacts that any community relocation efforts would have on the people of tightly knit towns and villages. Historical evidence shows governmental involvement in relocation efforts have been questionably implemented and have left subgroups without a permanent address.
Alaska is in dire need of forward-thinking people. With around 60% of homes in the state without the vital communication link the internet provides, limited connectivity continues to be a problem here as the rest of the world becomes more and more integrated through life online. Liberal arts grads are just the kind of creative problem-solvers that will help find the solutions, both at the policy level and with boots on the ground putting those plans into action.
Alaska's tax structure is business friendly but high transportation costs for moving goods makes companies think twice before setting up shop here.  Infrastructure issues make over-the-road hauling challenging at best.
A near seven percent unemployment rate and medical services costing nearly double that of other states, the people of Alaska all too often go without basic and routine care. Those who live in more remote settings are in an even more perilous position. 
The Alaska Policy Forum is one entity taking on the challenge. Their vision is to continuously grow prosperity in the state by maximizing individual opportunities and freedom. From voting rights to business policy, education and union issues, The Policy Forum is keeping Alaska informed.
A myriad of organizations and agencies are offering grants and endowments at a high volume and are targeting the reinvigoration of Alaska's communities, business, arts, and sciences, and liberal arts graduates are leading the way on every front.
The College of Liberal Arts in Alaska Offering a Bachelor's in Liberal Studies
Alaska Pacific University Anchorage, AK
Alaska Pacific's campus rests along miles of hiking, biking, and walking trails lined with old growth pine trees fragrantly scenting the crisp clean air. 
Alaska Pacific honors the collective traditions of the state's indigenous heritage by choosing to both respect and learn from the wisdom of community members.  Their belief is that education is transformational. Collaboration with innovation is situated firmly at the helm.
To encourage admission, APU does not require ACT  or SAT scores for admissions or merit scholarship consideration. Even the dining hall flexes the menu to meet the needs of the 500+ members of the diverse student community, integrating organic foods sourced locally, and healthy meal options.
Experiences at APU are often hands-on and collaborative efforts between community and tribal partners. The liberal studies degree (BA) here allows students to design their focus in a way that best meets their career goals.  Students from the Liberal Studies program at APU head into careers as teachers, professional writers, business owners, among many others, or continue on to graduate studies.
To recharge body and brain, APU features outdoor programs to rejuvenate the soul and build stamina while having a great time.  Rock climbing, sea kayaking, canoeing, backpacking adventures, skiing and more get a student out of the dorm and into the great outdoors. Rental gear and apparel are available as well as guided trips for all skill levels.
Alaska Pacific University, affiliated with the United Methodist Church, is a partner university with six other colleges and universities around the lower 48 states. APU students pay their tuition rates and other expenses but can choose to spend two non-consecutive semesters at other network campuses. This program affords APU students a chance to experience life apart from APU, earn APU credits, and simultaneously expand their world view.
APU seeks to cultivate a unique and powerful educational experience.
APU honors Alum Albert Kookesh, Jr. He was a member of the Alaska State Senate and Alaska House of Representatives. His contributions to business as a commercial fisherman, lodge and market owner were well-respected throughout his community.  Kookesh served on the Sealaska Corporation's board of directors. He was a proud member of the Tlingit Nation, Eagle Tribe, Teikweidi Clan, child of L'eeneidi Clan.  He passed May 28, 2021 while residing in Angoon, Alaska. His contribution to APU will be held in esteem for many years to come.