<!- mfunc search_box_body ->

<!- /mfunc search_box_body ->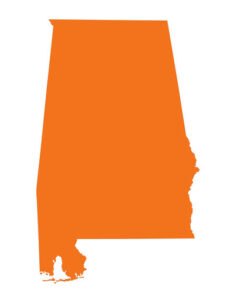 Imagine working toward your liberal arts degree in the very place where the American civil rights movement rang the bell loudly, and an entire world took note. Study oceanography and environmental sciences in seaside towns. Walk the rugged trails of The Cheaha Mountain and see the gloriously untouched vistas as the indigenous people of the Creek Nation once saw them as you think about the lessons from your anthropology class. Consider their plight as you imagine Hernando de Soto's team of explorers traveling through the lands as they maneuvered the rocky region.
Feel the thrill of pulsing energy and revving engines at Talladega Superspeedway. Imagine what it was like to be part of Dr. Wernher von Braun's team of scientists who helped launch astronauts to the moon. Alabama is loaded with exciting ways to find focus for your liberal arts program!
The broad scope of a liberal arts education provides a well-rounded, solid basis of understanding the diverse needs and important social issues going on in Alabama, right now, here, today, while also recognizing and atoning for the mistakes of the past. Field-specific concentrations will help students find their niche in the sciences, social sciences, education, arts, and humanities, along with their place in the world after graduation.
Become Part of the Film and Performing Arts Scene in Alabama with a Degree in Liberal Studies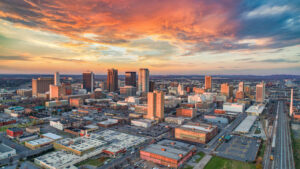 The Yellowhammer state is home to artists, artisans, athletes, and others who have made a significant impact on society. Actors Courtney Cox, Channing Tatum, and Octavia Spencer hail from Alabama. Boxer Joe Louis is regarded by many to be the best of all time. Country music superstar Hank Williams sang his way into the hearts of millions. Helen Keller was the first deaf and blind person to graduate college. She was also a Congressional Medal of Freedom recipient. They all did it right here in Alabama, a place that inspires you to stretch your horizons with a degree in liberal studies with a focus in the arts and humanities.
The Prattville Creative Arts Center and Gallery is known for classes and workshops in a variety of mediums for youth and adults. The Initiative for Creative Arts is a place where people ages 7-21 can workshop their way toward skill development for dance, music, music production, and other forms of self-expression. A wonderful launchpad toward a liberal arts education, this initiative supports the development of resilience, confidence, and community-building.
Imagine working toward your liberal arts degree as you ready the set for actors to perform a scene. Work on the sound team of a major motion picture. Serve as a production assistant while learning the art of production as you are called from one task to another.
Filmmakers love Alabama's diverse scenic beauty and pleasant small towns filled to the brim with southern charm. Several sound stages offer indoor filming locations as well. Tax incentives are offered to production companies and are considered on a case-by-case basis.
Join the Scientific Community in Alabama with a Degree in the Liberal Arts and Sciences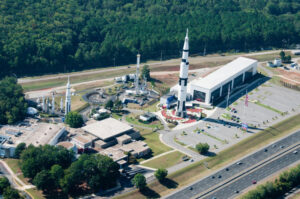 As the place where Scientist Dr. Warren Henry earned awards for his accomplishments in the field of engineering, and as home to the Tuskegee Air Men and Women, there a legacy of accomplishments to draw from for the liberal studies student with an eye toward the sciences.
With the right concentration, a degree in the liberal arts and sciences provides access to nearly any area of the sciences.
If your sights are set on the stars and outer space, Alabama's liberal arts colleges and universities offer intern partnerships with companies and agencies that get you closer to that dream. If your unwavering commitment to marine life inspires you to study the ocean, there's a liberal arts program for you here in the depths of the south.
Numerous grants and partnership initiatives have been awarded to Alabama liberal arts colleges and universities. Together they are contributing to developing computer science education in the state, funding cancer research, and granting monies for gender equity assurance in college STEM programming. All of it spells opportunity for liberal arts students in Alabama.
How a Liberal Arts Education in Alabama Can Prepare You to Work in the Social Sciences
After working a long day, seamstress-turned-civil rights icon Rosa Parks turned Montgomery, and the rest of America, on its ear, when she refused to give up her bus seat to a white person. Her action caused much-needed attention to be centered around social injustices. The ripple effects of her efforts continue to be felt. 
In a region so rife with civil rights history, the liberal arts graduate in Alabama is innately attuned toward community-building efforts, leading programs that promote food security and nutrition.
The human condition has changed significantly since the global pandemic. What once was, for many, no longer is.  A liberal arts degree with a social sciences emphasis will position you to address community and state-based needs for those facing obstacles they once did not.
Looking for a way to help before and after graduation? Help small communities get connected to stronger internet service by joining rural development teams.  Assist in healthcare improvement for communities without access while utilizing resources from the U.S. Department of Agriculture. Assist senior citizens in navigating the murky waters of the geriatric healthcare system. Make lives better by putting your liberal arts degree to work in a truly meaningful way.
Alabama may be in need of software developers, computer analysts, RN's, physical therapists, speech language pathologists, industrial and mechanical engineers, accountants, auditors, industrial and aircraft mechanics, salespeople to support a variety of industries, and a host of roles in manufacturing. But it also needs the policy specialists, social advocates, economists and high-level human services professionals educated through the state's liberal arts colleges to ensure safety, security and equity for all.
Teamwork, effective communication, and valuing differing perspectives makes a liberal arts student stand out in a crowd. Gaining experience in any field allows a liberal arts graduate to refine their career focus while joining in on building a better world.
Colleges of Liberal Arts in Alabama Offering Bachelor's and Master's Degrees
Faulkner University Montgomery, AL
A Church of Christ university, Faulkner prides itself on its scholarly reputation while maintaining a family feel.  Founded in 1942 as Montgomery Bible School, by 1975 there were locations in Mobile, Huntsville, and Birmingham in addition to the Montgomery campus. Notable alum Bobby Bright went on to practice law, serve as mayor of Montgomery, and went to Washington, D.C. to represent District 2 as a Representative.  One of 13 children, this sharecropper's son has worked hard to be in service to his nation, state, and community since earning his liberal arts degree.
Samford University Birmingham, AL
Originally founded as a Baptist college, Samford University was used as a Federal hospital during the Civil War. Freed slaves were allowed to remain on the campus under the protection of Union troops. Fast-forward 150 years and Samford is fully immersed in its efforts toward racial integration and embracing efforts recommended by the task force established to genuinely implement action-based change. While no longer a Baptist affiliate, the Christian university is ranked number one in the nation for graduation success rate as a NCAA Division 1 school. Samford boasts a 97% rate of undergraduate alumni working or moving forward in further study. A strong 14:1 student-to-faculty ratio offers students the ability to attend a strong school while seeking their liberal arts degree yet maintain a small-school feel. The Wall Street Journal has deemed Samford University as Alabama's top-ranked school. Arrested Development and Veep actor Tony Hale ('92) graduated as a member of the Sigma Chi fraternity and a liberal arts degree in journalism.
Spring Hill College Mobile, AL
This college offers an impressive 13 to 1 student –to-teacher ratio.  A Jeusit college, this Catholic institution is the oldest college or university in Alabama. Spring Hill College was praised by Rev. Dr. Martin Luther King, Jr. for choosing to integrate the college well before the law required them to do so.  With approximately 1,400 students attending Spring Hill, about 56% are from outside of Alabama. A majority of students choose to live on this beautiful campus.  Beautiful colonnades of  old growth trees bow en masse in a balletic pose over the entryway to campus. One cannot help but to be swept into the charm of the graceful old south. Fannie E. Motley was Spring Hill's first black graduate ('56). Mrs. Motley taught in Cincinnati Public Schools for decades. In 2004, Spring Hill conferred an honorary doctorate of humanities to Motley. Going further to celebrate her legacy, Spring Hill set up the Fannie Motley Endowed Scholarship. The scholarship's intention is to further diversity on the campus of Spring Hill.